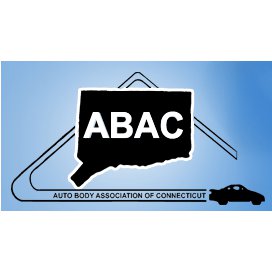 Editor's note: The Auto Body Association of Connecticut, which represents about 1,000 shops, issued a response Thursday evening to the ruling in Artie's Auto Body et al v. the Hartford Fire Insurance Company on Monday.  The Connecticut Supreme Court's decision reversed a nearly $34.8 million verdict against the insurer after years of victories by the plaintiff shops and association.
We present the response as a guest column, with minor editing by Repairer Driven News:
By the Auto Body Association of Connecticut
The Auto Body Association of Connecticut is deeply disappointed with the recent Supreme Court decision in Artie's Auto Body et al v. The Hartford. The decision marks a step backward for consumer safety, quality of repairs, and for the rights of independently operated auto repair shops. The decision may also have the unintended consequence of affording greater insurer interference in the repair process, which has historically resulted in demands for faster and cheaper repairs, often at the expense of quality and safety.
Insurance companies such as The Hartford, have for years, secretly sought to control independently licensed appraisers to reduce their own claim costs. The jury and trial court both found that this kind of misconduct is wrong and constituted an unfair trade practice. Indeed, the trial judge ordered The Hartford to pay $20 million dollars in punitive damages, which at the time reflected the highest punitive damage award in the history of this state. We believe that by reversing this verdict, the Supreme Court substituted its judgment for that of the community's.
The Court's decision in this case, while disappointing, does not give insurers the right to set labor rates or dictate repair decisions. The decision stands for a relatively limited proposition: That The Hartford's conduct in utilizing its appraisers to negotiate labor rates does not violate the unfair trade practices law. It remains unlawful for insurers to artificially suppress market rates or to impose undue conditions on repairers or consumers. The fight over consumer safety and fair market rates remains very much alive. The Auto Body Association of Connecticut has been in this fight for over fifty years. We have made great advances in compelling greater transparency and accountability. Our resolve to serve as a watchdog and advocate for the industry and for consumer rights, safety and fair market conditions remains as strong as ever.
Finally, the Association wishes to extend its deepest gratitude to our legal team for their years of exceptional work, diligence and counsel. This was a long and well fought battle. On behalf of the ABAC and the entire repair industry, we humbly say thank you.
Featured image: The logo of the Auto Body Association of Connecticut is shown. (Provided by Auto Body Association of Connecticut)
Share This: