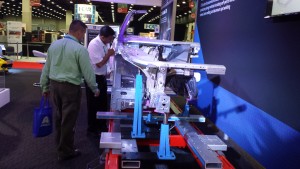 Editor's note: In the latest in a new I-CAR column series on industry issues, industry technical relations Director Jason Bartanen summarizes what I-CAR calls the "Technical Tsunami" of advanced technologies over the past two years, how they'll change the way shops will properly repair vehicles and some resources I-CAR offers to ease that transition.
By Jason Bartanen
The impact of the "Technical Tsunami" – the wave of new vehicles featuring advanced technologies and materials, such as aluminum, advanced high-strength steel (AHSS) and carbon fiber – is fundamentally altering the collision repair industry, requiring collision repair facilities to invest in additional tools, equipment and ongoing training.
Repair professionals are most successful when armed with the right information
The Technical Tsunami is already generating change in the collision repair industry. Sectioning is a popular topic for technicians today, representing all of the top 10 vehicle-specific questions on I-CAR's Repairability Technical Support Portal. At the same time, an increasing number of OEMs are making sectioning information available to repairers, helping arm the industry with the correct procedure information to perform a proper repair.
Sectioning on outer, side-aperture panels (unisides) offers the highest volume of sectioning opportunities, though sectioning locations will ultimately be based on location and extent of damage. Sectioning options will also allow for access to ultra-high strength reinforcement factory seams. However, ultra-high strength reinforcements will not be sectioned and will require replacement at factory seams.
Additionally, automakers are offering a significant number of front and rear rail sectioning procedures. However, while there is increased focus today, this will slow as more complex rail designs, made up of a variety of mixed materials, are developed.
Another change automakers are offering is an increase in the number of "crush caps" – which are often designed to be attached with mechanical fasteners, as opposed to welds to allow for easier replacement. It is anticipated that crush caps will be serviced with bumper reinforcements or will be serviced individually, for attachment to the end of front and rear rails.
Sectioning and crush caps are not the only changes collision repair professionals can expect down the road.
The value of proper repair procedure accessibility
Since its inception in July 2014, the I‑CAR Repairability Technical Support Portal has become a destination for repair professionals to find answers to vehicle-specific questions. And, it has been an opportunity for collision repair professionals, through I-CAR, to engage with OEMs who are helping expand collision repair information availability. For example, in November 2014, I-CAR released the 2015 Ford F-150 Collision Repair Sheets to technicians via RTS, providing important detailed instructions on part replacement procedures.
Ford was the first vehicle manufacturer to release comprehensive instruction sheets of this scale to the collision repair industry through the RTS Portal, and represents the value of I-CAR's ongoing industry/OEM linking pin activity focused on making collision repair information available and accessible to the industry.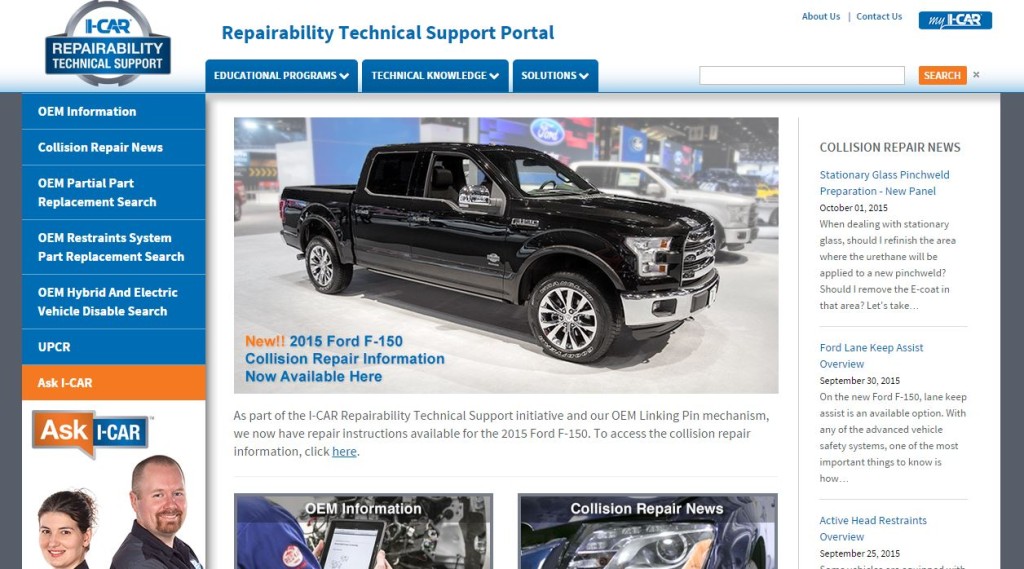 OEMs are continuing to recognize the value of, and invest in, the collision repair process. They have demonstrated this growing interest by increasing the amount and quality of collision repair information over the last several years and in some cases, have considered repairability during the design process.
New materials are driving repair changes
Materials used in vehicles continue to change, in part due to 2025 Corporate Average Fuel Economy standards, and with these changes, new tools and equipment are becoming necessary for collision repair professionals to help provide complete, safe and quality repairs.
Collision repair professionals will work less on vehicles that are dominated by just one material, like "steel vehicles" or "aluminum-intensive vehicles" such as the 2015 Ford F-150. Instead, they'll more frequently work on mixed‑material vehicles made up of a combination of steel, aluminum, and composites.
While some existing vehicles – such as the Porsche 911 and Audi TT – already incorporate mixed materials (aluminum and steel) into their structures, the 2016 Cadillac CT6 continues this trend even more. Expected to go into production in late 2015, the Cadillac CT6's body structure is aluminum-intensive (64 percent), but the vehicle also includes 13 different materials customized for each area of the car. The mixed material approach saves 198 pounds compared to a predominately steel construction. features a new lightweight chassis that alone uses 11 different materials, including AHSS and aluminum. These new materials have even lead to a new design – the car features an innovative ribbing system that uses less metal without compromising structural integrity.
On the other hand, one material that will not impact the collision repair industry as immediately, on a mass scale, is carbon fiber. Carbon fiber is currently being used mostly for closure and trim panels, and offers limited repairability for exposed weave panels. While its use will continue to grow, collision repair professionals will likely not be dealing with carbon fiber structures at a significant volume anytime soon.
All of this, together, means new collision repair expertise will be required. OEM information will be critical to determine what, if anything, can be repaired or straightened on vehicles, as limited straightening will be allowed of aluminum, AHSS and mixed materials.
Demands require the right tools and technicians for proper repairs
New materials are driving a need for new tools, equipment and repair processes as well as diagnostic technicians. Some of the tools that will be required in the collision repair shop of the future are rivet guns, including self-piercing rivet guns and MIG brazing equipment. The value of diagnostic tools and experts will also continue to grow significantly.
Rivet guns will be a required tool to repair aluminum, AHSS and mixed-material vehicles. Future vehicles will also require a variety of types and sizes of rivets, which, when used in conjunction with adhesives (which are also growing in popularly), will represent the new normal.
MIG brazing equipment and training will also become more prevalent due to the presence of AHSS and the need to preserve its high‑strength properties. In a traditional GMA (MIG) weld, high‑ and ultra‑high‑strength steel loses some of its properties, including corrosion protection, due to the heat created during the weld. I-CAR is helping to prepare the industry for these significant changes by launching courses on MIG brazing in October 2015, and rivet bonding in January 2016.
Aluminum dent removal tools for hoods, doors and other closure panels will become even more common – growing in line with the prevalence of aluminum parts. According to Ducker Worldwide research posted on Alcoa, 48 percent of 2015 model year vehicles have aluminum hoods, and that is expected to jump to 85 percent by 2025.
Adapting to collision mitigation technologies
Beyond materials, the increasing presence of collision mitigation technologies means repairers have to consider and be aware of an increasing number of computers, sensors, and electronic features.
Systems such as automatic braking and other collision mitigation systems will continue to gain popularity. While the hope is that they will gradually reduce the number of collisions, what they also offer is a reduction of the severity of accidents on the road, increasing the possibility for vehicles to be repaired instead of totaled and generating a need for increased repair diagnostic knowledge and tools.
Repair diagnostics
Due to increasingly complex in-vehicle systems, collision repair shops should expect to see a significant increase in the number of scan tools over the next several years. At the 2015 NACE Conference and Expo, two collision repair diagnostic experts suggested that 70 percent of today's collision damaged vehicles require some type of diagnostic work.
Collision repair shops that have a scan tool and collision repair diagnostic expert in-house can improve key performance indicators (KPIs) such as cycle time and also reduce the number of sublet repairs. Adding a scan tool to the blueprint process may also reduce supplements since, similar to 3D measuring, the only way to find certain types of hidden damage is with a scan tool.
Many of today's advanced safety systems require recalibration/reinitialization following replacement – but, many of these systems don't illuminate a Malfunction Indicator Lamp (MIL). Without a scan tool, these systems may not function properly following replacement. Besides having an ineffective system that could potentially be a major safety issue, this may increase the number of comebacks, adversely impacting cycle time, and result in reduced Customer Satisfaction Index (CSI) scores.
Due to vast number of unique materials, structures and technologies that collision repair shops will be facing, it is imperative to proactively prepare and invest now. Not only do you need the technical acumen but also the proper information, ongoing training, tools and equipment. Making educated guesses about the repair/replacement procedure, or simply doing what's always been done, is not a viable option to provide complete, safe and quality repairs.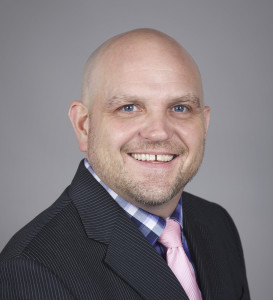 Jason Bartanen is the director of Industry Technical Relations at I-CAR, a not-for-profit education, knowledge and solutions organization designed to support the evolving needs of the collision repair inter-industry. Bartanen leads I-CAR's Repairability Technical Support Initiative. He is also a member of the SkillsUSA National Collision Repair Technology committee and an advisory committee member at Fox Valley Technical College and Northeast Wisconsin Technical College.
Images:
The Cadillac CT6 mixed-materials body-in-white draws onlookers at NACE in July 2015. (John Huetter/Repairer Driven News)
Cadillac's CT6 is mostly aluminum but also has "13 different materials customized for each area of the car to simultaneously advance driving dynamics, fuel economy and cabin quietness," according to the automaker. (Provided by Cadillac/Copyright General Motors)
Share This: