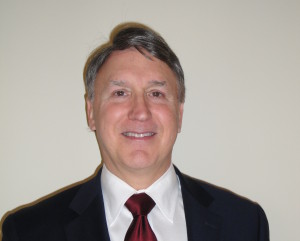 An aluminum industry expert said the collision repairers he's visited are responding well to the new challenge of aluminum — with one exception.
"They haven't been using the seam sealers" recommended by automakers, Kaiser Aluminum engineering and technology Vice President Doug Richman said Tuesday.
Shops feel that because they've refinished the part in question, there's no need to apply a sealer costing roughly $65 per tube, according to Richman, who also presented on aluminum during SEMA at the Society of Collision Repair Specialists' OEM Collision Repair Technology Summit.  (Get his presentation free from SCRS here.)
"It is really important to seal those seams," Richman said. "… It's really important to do what the OEM recommends."
Otherwise, the seam can corrode from cut edges or abrasion caused by vibration, according to Richman.
One shop pointed out an instance where the repair procedure called for seam sealer, but none was applied by the OEM at the factory level. If the OEM didn't bother, it shouldn't be necessary for a shop, the repairer argued.
"That's not an irresponsible conclusion," Richman acknowledged, but said the repair procedures should still be followed — why risk it?
Richman, also a member of the Aluminum Association's Transportation Group, said the seam sealer issue has been been the only major problem he's noticed on his dozen or so shop visits.
"I've actually been very impressed by how well the shops are doing," he said, noting that he had expected a greater degree of "uncertainty and difficulty."
"The conversations have been very good and very candid," Richman said. He noted that the OEMs were doing a good job of preparing the industry with aluminum repair procedures, which, if followed,"that customer's not going to be coming back with a complaint."
He said collision repair professionals also had many "really good questions" following his Nov. 5 SEMA presentation.
Featured image: Kaiser Aluminum engineering and technology Vice President Doug Richman. (Provided to Sociey of Collision Repair Specialists)
Share This: