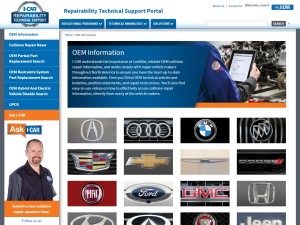 Editor's note: In the latest in an I-CAR column series on industry issues, OEM business development manager Mark Bochenek discusses how to obtain OEM repair information, something crucial to auto body work today. Read on for more insight from I-CAR.
By Mark Bochenek
The required knowledge and skills that contribute to complete, safe and quality repairs is changing dramatically due to a transforming automotive industry. Consider the following:
Mary Barra, chairman and CEO of General Motors, recently said: "I believe the industry will experience more change in the next 5 years than it has in the last 50 years," according to prepared remarks.
Automakers are expected to launch 193 new models in North America between 2016-19, according to the annual Car Wars study from Bank of America Merrill Lynch. (Here's a copy provided by Automotive News.)
IHS Automotive said the cadence for vehicle launches has increased approximately 25 percent over the immediate pre-recession years, according to MiBiz.
These trends – due to raised fuel economy standards, combined with increased consumer technology and driver safety initiatives – have created a Technical Tsunami for the collision repair community, and the time to act is now.
What to know
It is no secret that new tools, equipment and repair methods, use of OEM repair procedures, up to date training on repair fundamentals, plus training on vehicle specific repair procedures is a growing must for collision repair organizations to stay competitive given the rate of change in the industry.
What organizations may not know is that having access to OEM-specific vehicle repair information is an essential step in the collision repair process. Vehicle advancements are happening quickly, and all shops need to be vigilant to the additional information required to properly repair these increasingly complex vehicles.
Thankfully, technicians don't have to contact OEMs or search out other information on their own. Resources, including I-CAR's own Repairability Technical Support (RTS) Portal, exist to specifically serve this need. (Editor's note: Other portal resources include OEM One Stop and the OEM Resource Center; There's something unique to be found on all three sites, and they're all worth bookmarking.)
RTS in Year 2
The RTS Portal is an online centralized information hub that helps front-line technicians, shop owners, estimators, insurance personnel and educators find solutions to perform correct repairs.
It provides access to thousands of pages of OEM repair information specific to hundreds of vehicle models, an extensive searchable database that allows model-specific research into the thousands of technical inquiries I-CAR has already addressed over the years, and quick and important reference materials such as the airbag and partial replacement matrices.
The original response to RTS has been enthusiastic. Growth has been steady since its launch in 2014, with more than 268,200 visitors worldwide, 43,983 downloads (including more than 10,000 F-150 procedural downloads) as of December 2015.
In 2015 alone, the RTS team answered 3,441 "Ask I-CAR" inquiries, a service I-CAR offers to customers needing answers to specific repair technical questions.
Users indicate sectioning remains a frequent and critical concern cross-vehicle and cross-OEM, which is particularly key due to the fact that I-CAR's old general sectioning guidelines are no longer valid, superseded by OEM and model sectioning specifications.
While I-CAR's goals for the RTS program for 2016 and beyond remain unchanged: To provide on-demand, quick and relevant information to the industry, over the past two years, I-CAR has learned a lot about the technicians it serves.
For instance, I-CAR knows that having enhanced search features are important to finding specific repair information. And, "Collision Repair Technical News" articles now link back to relevant information combined with key partnerships, which help provide the additional information that repairers are seeking.
Program changes in the future include more dedicated resources and support systems to support increasing demand for "Ask I-CAR" services and greater learning systems that tell I-CAR what information is most important to RTS users.
Automakers focused on access, expertise
Automobile manufacturers are also beginning to take action that highlights the value and necessity of specific and specialized training by working with I-CAR to support the development and delivery of vehicle maker and model specific courses to improve the knowledge and skill levels of the industry.
Automakers increasingly rely on I-CAR's training delivery capabilities to reach the breadth of the collision repair industry; and this same capability allows OEMs to keep their repair networks, and insurer repair networks, up to speed on the knowledge required to repair current and future technology vehicles.
I-CAR has worked with automotive companies such as Chrysler, Ford Motor Company, GM, Honda, Toyota and Volvo to make widely available vehicle- and technology-specific courses and information. Collision repair shops should be ever-vigilant for the release of such courses to remain successful in a rapidly changing environment.
RTS also serves I-CAR's ongoing industry/OEM technical "linking pin" purpose of making automaker repair information available and accessible to the industry. OEMs are increasingly recognizing the value of proper repair information for their brands, and thus are increasing the amount and quality of collision repair information provided to repairers and insurers over the past several years – a developing trend that is good for the industry.
For example, following the lead of Honda and others, Ford utilized the RTS Portal to distribute comprehensive repair instruction sheets for the Ford F-150 across the collision repair industry.
In addition to I-CAR's work on the front lines to provide vehicle-specific information, the organization also helps contribute to the advancement of the collision repair community as a whole behind the scenes, by helping OEMs with design for repairability. Design for repairability is a process by which – during the vehicle design process – automakers consider common repairs and consider the vehicle design's impact on repairability of the vehicle.
Faster design cycles
While a vehicle's product life cycle is traditionally a long process, it's getting faster every year – in part to the automotive industry's efforts to keep pace with the consumer technology industry and technology's growing role in the car.
According to Jay Baron, president and CEO of the Center for Automotive Research, the automotive industry "makes a new vehicle every eight years or so and it's having to keep up with the pace of the electronics world, which makes a new product every year or two," according to MiBiz.
Of course, every vehicle is different, from OEM to OEM and even from each model year, so using accurate, up-to-date repair procedures not only contributes to a proper repair, which reduces liability risks, but can also save the technician and body shop time, particularly when considering the OEM may have more efficient methods of repair for their vehicle than technicians may commonly use.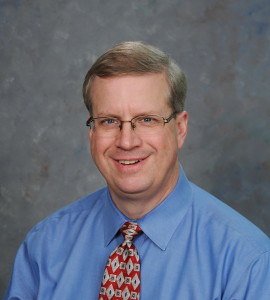 The collision repair industry must utilize the proper equipment and repair methods, OEM repair procedures, additional information resources, and must stay current with training on repair fundamentals and vehicle specific procedures. All of this contributes to complete, safe and quality repairs for the ultimate benefit of consumers.
Mark Bochenek joined I-CAR in November 2015 as the OEM Business Development Manager focusing on strengthening the relationships with automakers. Mark brings a diverse business development and technical background to I-CAR, having worked with most global automakers for over 25 years providing technical training, product engineering, technical publications and engineering staffing.
Images:
Mark Bochenek is I-CAR's OEM business development manager. (Provided by I-CAR)
This screenshot shows the I-CAR Repairability Technical Support Portal OEM's links. (Screenshot from rts.i-car.com)
Share This: