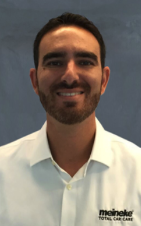 Meeting the need for calibration and scans in newer-model vehicles will probably stay a task for mechanical repairers rather than body shops, the head of Meineke said last month in a wide-ranging discussion with automotive trade press.
Here's more on that topic and other highlights from President Danny Rivera's March Q&A.
Integration/division with CARSTAR, Maaco
Driven Brands' 2015 acquisition of CARSTAR and CARSTAR Canada means Meineke is now a sister company to two collision repair and refinishing franchises.
But while he didn't offer any details about potential partnerships with CARSTAR — the ink's barely dry on the acquisitions, he noted — Rivera said Meineke and Maaco have worked together on initiatives like co-branding (discounts for each other's customers) and charity work.
Driven Brands also has examples of an owner's Maaco and a Meineke being housed in a single building, a Maaco franchisee owning a separate Meineke, and a "store within a store" format where a sales staffer from Maaco is housed inside a Meineke. But the companies and their scope of work really couldn't be blended into each other, he said.
"At the end of the day, the Maaco business model and the Meineke business model are significantly different," Rivera said. "And it's not a trivial thing to just say, 'Hey, I'm a body shop and I'm going to bring repair (plus) maintenance under the roof … or vice versa."
That would stand even as a proper collision repair further blends with the mechanical repair side of the aftermarket through the need for more scans and calibration of newer-model cars, Rivera projected. Tasks like scanning would still fall to a mechanical business like Meineke, according to Rivera.
"It will. I think so," he said. "And obviously, (mechanical) repairs will as well."
Collision repair estimating service CCC doesn't track what percentage of repairs are sublet and what percentage are done in-house, but an average of 0.6 hours per appraisal are done at the mechanical rate, and 14.73 percent of all appraisals include mechanical labor, according to lead industry analyst Susanna Gotsch.
"Newer vehicles had more labor time at mechanical rate; as did Collision loss category losses (i.e. more front end hits)," she wrote in an email last month.
That mechanical work comes in at rates far higher than collision or refinishing work. In 2015, average hourly mechanical rates in collision estimates tracked by CCC was $80.48, compared to $47.31 for sheet metal body labor, $54.21 for frame labor and $47.22 for paint labor. Mechanical labor rose 2.9 percent, compared to 1.6 percent for frame labor and 1.3 percent each for the sheet metal and paint labor.

CCC also noted that in 2015, module code-clearing work related to crash-avoidance systems was being billed with mechanical rates.
Growth
Meineke, like CARSTAR, expects aggressive growth.
"We're looking to be north of 1,400 locations by the end of 2018," said Rivera, whose company last month had nearly 1,000 shops. "… We're going to be targeting some significant growth there."
Meineke gave out 100 franchise licenses and opened 65 new locations last year. A franchise costs $225,000-275,000, and top stores do more than $700,000 in business, according to the company. (Meineke gets a cut of that too.)
About a third of the new growth will come from franchising a Meineke newcomer, Rivera projected. "We're very, very good at finding folks that are interested in running their own business,"  teaching them the "Meineke way" and then launching the new owner's franchise, he said.
Another third would come from Meineke franchisees who want to open one or more extra shops.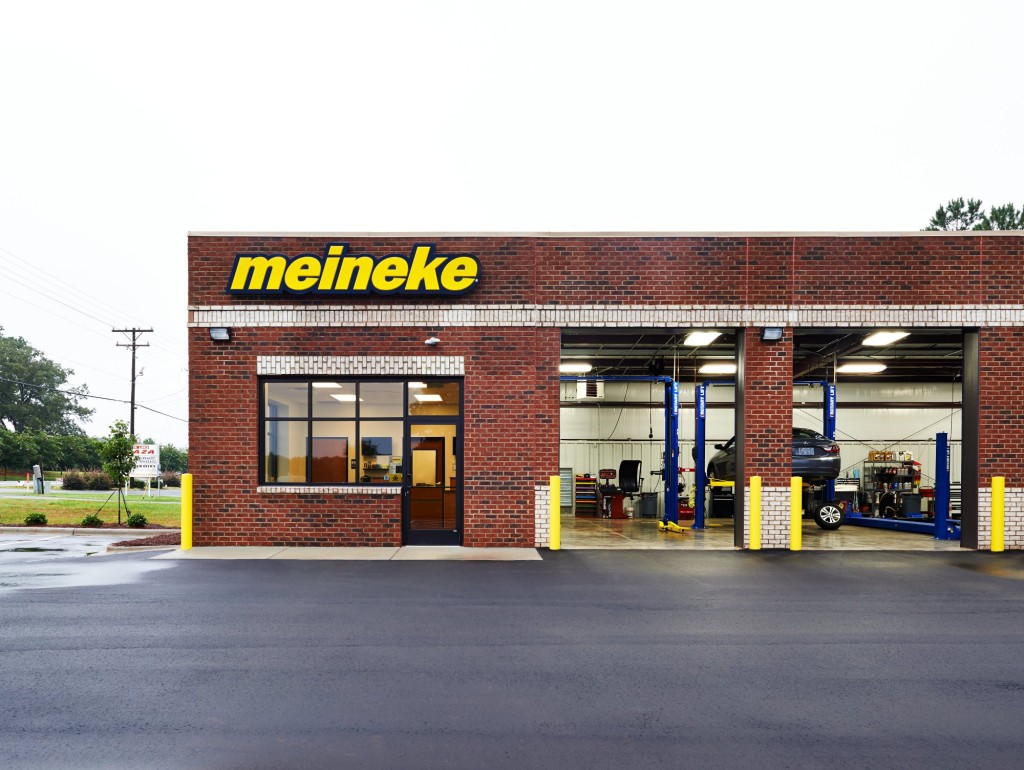 The final third — and CARSTAR has indicated the model might work for its chain as well — would come from institutional investors who just want to own, but not manage a repair operation. Noting Driven Brands' leadership have experience with such models, Rivera gave the example of a private equity operation that decided it wanted to own 20-100 Burger King locations.
"That's fairly untapped in this market," Rivera said, referring to the automotive aftermarket.
Rivera said the chain also plans to aggressively boom same-store revenue, though he couldn't say much more.
"We want to significantly grow, even at the unit level," he said.
Besides sales, the company would focus on earnings before interest, taxes, depreciation and amortization so institutional investors would feel, "Yep, this is where I want to park my money."
Tech shortage
Calling it the No. 1 challenge expressed by franchisees, Rivera said mechanical service and repair companies face the same tech shortage as their collision repairer sister industry, and that extended to finding even service advisers as well.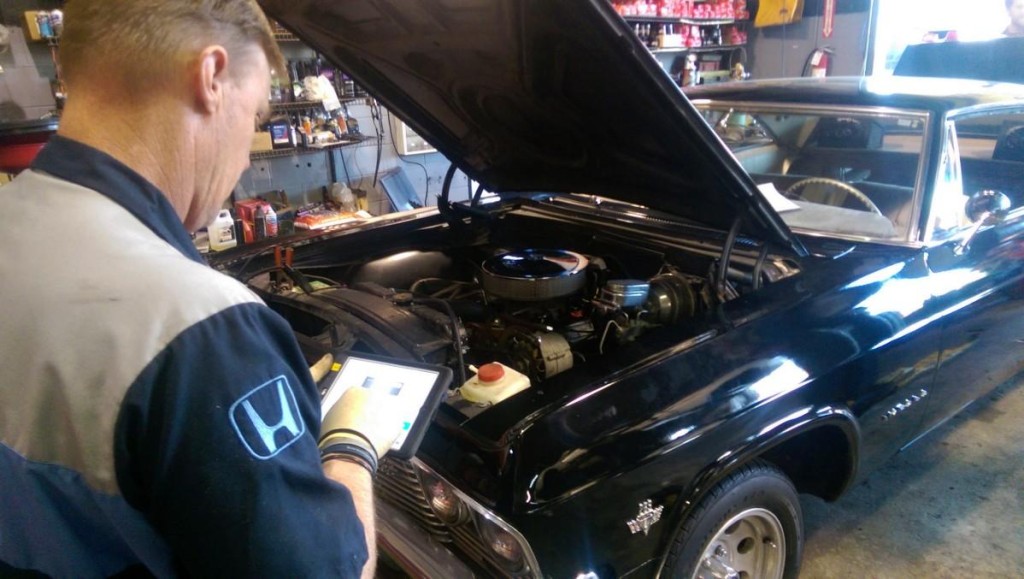 "That continues to be a challenge," he said. "Honestly, I don't have a terribly great answer. I mean, it's an industry-wide issue."
One solution might be the kind of aggressive growth in locations and same-store revenue Meineke wants, according to Rivera. As with the collision repair industry, most mechanical techs are paid with per-job flag-hours, so a busier Meineke location should attract the staff remaining in the talent pool, he said.
"If we have a business where everybody is turning a lot of wrenches, then we should get kind of more than our fair share of the pie," he said.
Images:
Meineke President Danny Rivera. (Provided by Meineke)
A Meineke is shown. (Provided by Meineke)
A Meineke technician prepares an "e-inspection" of a car using a tablet. (Provided by Meineke)
Share This: