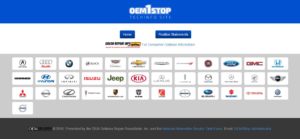 The free repair procedure portal OEM1Stop.com has been updated for easier access to technical service bulletins and automaker position statements.
With technology changing rapidly, even within a single model year, it's hugely important to keep track of all of these factors to perform a safe and proper mechanical or collision repair. (Or, for body shops these days, a blend of the two.)
Recently, four OEMs have through position statements helped awaken the collision repair and insurance industries to the value — or necessity — of pre- and post-repair scanning.
Other position statements accessible through the site touch on topics like clip repairs, salvage airbags, structural parts and wheel reconditioning, according to the OEM Collision Repair Roundtable's Thursday news release.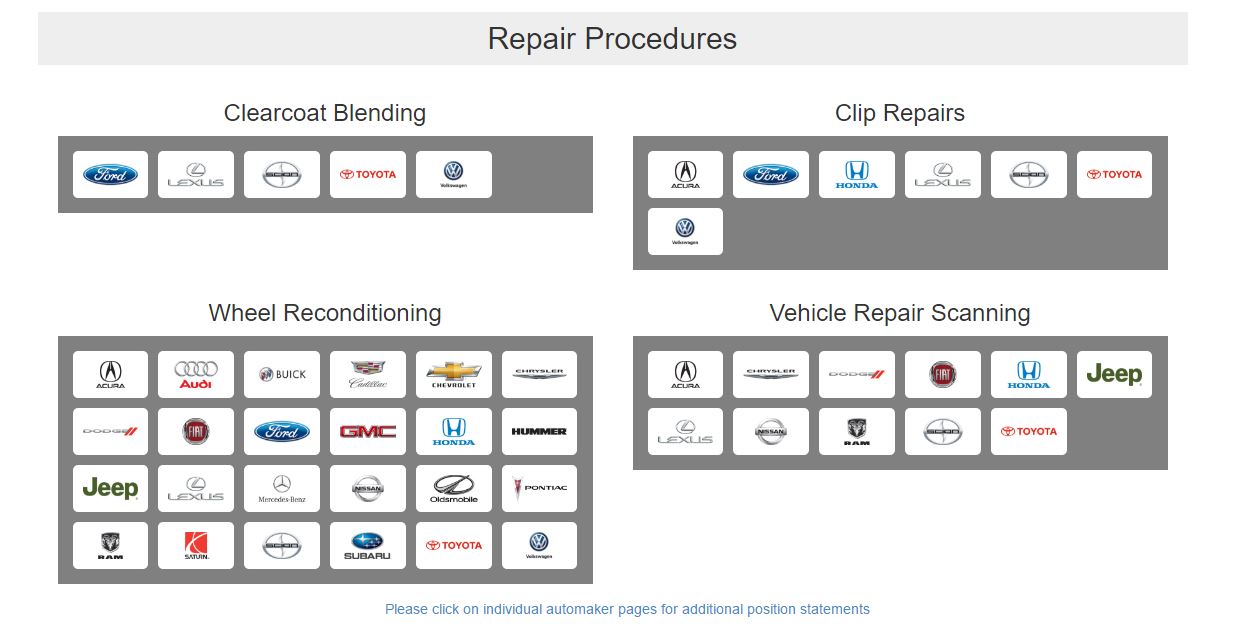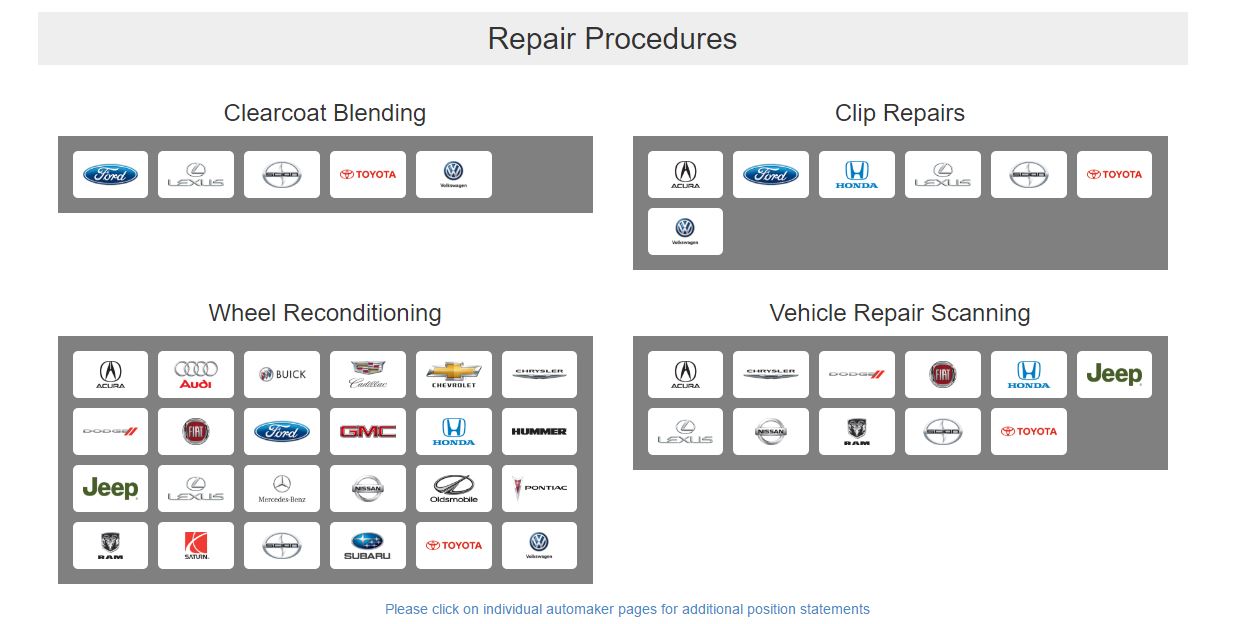 The portal launched in 2008, and the Collision Repair Roundtable said Thursday the site has grown 70 percent since 2010 to 80,000 visits last year.
"OEM1Stop has proven to be a tremendous resource for repairers seeking the latest OEM collision and mechanical repair information, but the addition of automaker position statements is something the industry has asked for, and we think it's an important enhancement that will make the site that much more valuable for shops intent on fixing collision-damaged vehicles right the first time," OEM Collision Repair Roundtable Chairman Gary Ledoux of Honda said in a statement.
Most of the 40 OEM makes represented on the sites received dedicated pages in which they can post other collision repair information. The OEM Roundtable gave the example of Ford, which posted some aluminum F-150 repair instructions and back issues of the On Target newsletter.
Check out the new site at OEM1Stop.com.
Featured images: The repair procedure portal OEM1Stop.com has been updated for easier access to technical service bulletins and automaker position statements. (Screenshots from www.OEM1Stop.com)
Share This: