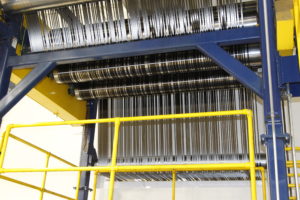 Short but substantive, collision repairers shouldn't miss three quick-hit Q&As with composites experts released ahead of the Global Automotive Lightweight Materials Conference next week.
Adrian Sabau, Oak Ridge National Laboratory materials science and technology senior research staffer; Vinay Virupaksha, General Motors plastics, composites and foams specialist and computer-aided engineering engineer; and David Wagner, Ford lightweight vehicle design technical leader, all spoke about their work and offered predictions for the future of mass-produced vehicles.
All three men will present at the GALM summit in Detroit, which gathers some of the leading OEM and research minds together to talk vehicle weight reduction.
Repairer Driven News readers might remember Sabau from our coverage of his lab's work preparing carbon fiber and aluminum to be joined.
Here's a key excerpt from each of the three men. But download their page-long interviews to learn more. It's the kind of analysis that collision repair technicians and owners should carefully weigh to debate and decide for themselves what a sustainable and successful business model or skill set looks like to repair future models.
Sabau (Oak Ridge): "The critical steps for commercialization were demonstrated at a coupon scale, enabling automated processing of a multi material CF/Al joint. The laser surface treatment eliminated most of the surface contaminants, eliminating the need for solvent cleaning, increasing industrial acceptance for high volume applications.
"The corrosion result expands the potential application from dry surfaces not exposed to road salts to include underbody and underhood applications."
Virupaksha (GM): "Plastics and Composites are the lightweight materials that I think will would be predominantly used in various structural and non-structural applications during the next few years to reduce mass and develop light weight vehicles in automotive industry. Though performance predictions and damage identifications is a challenge."
Wagner (Ford): "For body and chassis structures, I see continued increases in the use of high strength steel and aluminum. I see aluminum use increasing faster than its historical average. I also see all the forms of aluminum, sheet, extrusions and castings growing in both body and chassis applications. The exciting work on carbon fiber will begin to yield results in mainstream, high volume products in approximately five years."
For more perspective on composites and lightweighting, don't miss "Advanced Vehicle Materials, Construction and Repair Considerations" Nov. 3 during the Society of Collision Repair Specialists' OEM Collision Repair Technology Summit. (For that matter, don't miss any of the three summit sessions that day or the entire Repairer Driven Education Series that week at the SEMA Show in Las Vegas.)
The first half of that two-hour SCRS segment will give repairers a chance to interact with a fourth GALM composites expert, GM body structures advanced composites engineering group manager Mark Voss.
Voss, who is chairing various GALM events, will host what SCRS called an "exploratory discussion" on the materials and mass-market applications. As SCRS' bio and his GALM presence indicate, Voss ought to offer a lot of great OEM insight for repairers; he's responsible for all GM's structural advanced composites.
Also during that session, another frequent lightweighting topic: adhesives to connect all the dissimilar substrates used to shave weight but keep performance. Dow Automotive aftermarket business marketing manager Frank V. Billotto will host the segment.
More information:
Global Automotive Lightweight Materials conference speaker interviews
GALM, 2016
"SCRS Releases Details of OEM Collision Repair Technology Summit Sessions"
Society of Collision Repair Specialists, Aug. 17, 2016
Featured image: Carbon fiber is produced at the Moses Lake, Wash., facility used by BMW. (Provided by BMW)
Share This: