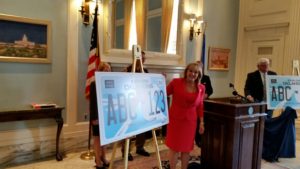 Republican Gov. Mary Fallin on Monday announced a new, distinctive Oklahoma license plate that all motorists must obtain — and show proof of auto insurance to do so.
Obtaining the new "Explore Oklahoma" plate depicting a scissor-tailed flycatcher will be mandatory by the end of 2017. For law enforcement, it should be pretty obvious who's in compliance come Jan. 1, 2018, and who isn't.
"The new design will act as a travelling billboard for those looking to experience and explore our beautiful state," Fallin said in a statement. "Just as important, the new plates are more clearly visible at night and will aid our law enforcement officers as they work to keep us safe."
For Oklahoma collision repairers and insurers, the move might drive more auto liability coverage, and even more collision and comprehensive policyholders if insurers are able to upsell the current scofflaws.
That translates into more people struck by motorists which are able to pay and obtain vehicle repairs from auto body shops, and more drivers who get into collisions or suffer comprehensive damage (in what's definitely a hail state) will be able to fix their vehicles.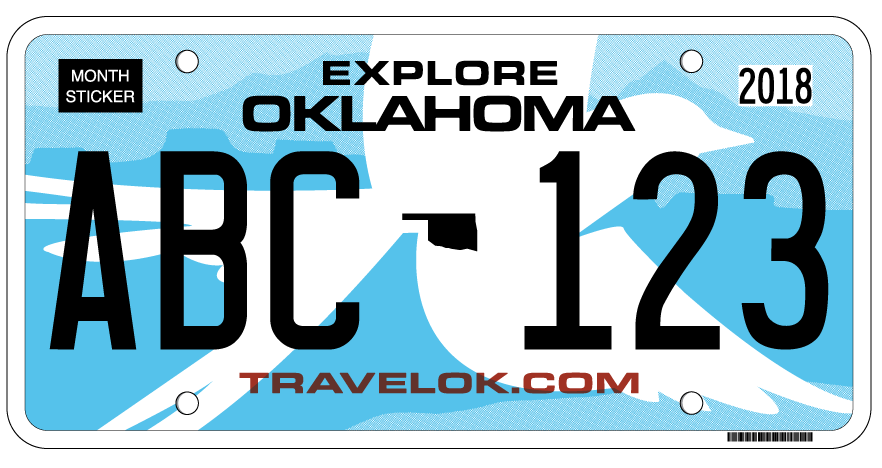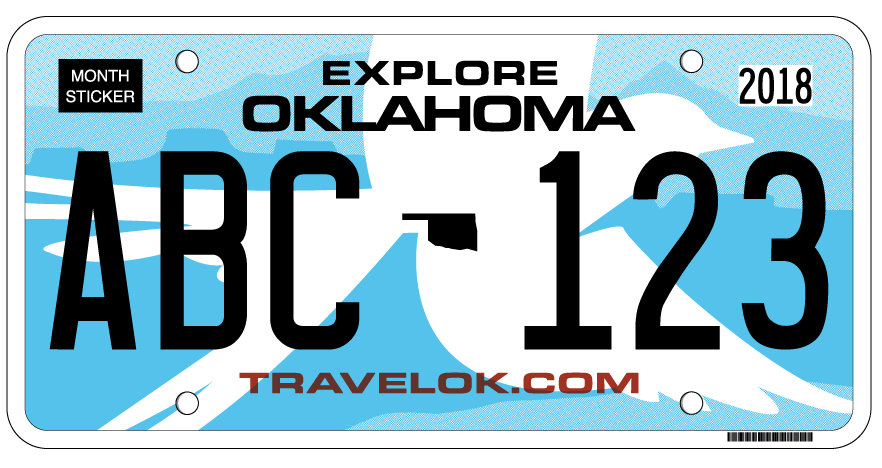 "Oklahoma has the unfortunate distinction of being a national leader in uninsured motorists," Republican Insurance Commissioner John Doak said in a statement. "That phenomenon makes our roads less safe and is unfair to the majority of Oklahomans who comply with the law and drive responsibly. A license plate reissue is a responsible and reliable way of increasing the number of drivers with insurance."
About 25.9 percent of Oklahoma drivers were projected to be uninsured in 2012, according to the Insurance Information Institute, which cited the Insurance Research Council's data. That made the state No. 1, more than 2 percentage points ahead of No. 2 Florida. The national rate was 12.6 percent.
Drivers must present proof of insurance and registration to get the plate, according to the governor's office.
"The Tax Commission estimates that the state is owed approximately $4 million from thousands of Oklahomans who are out of compliance and failed to pay their registration fees last year," Tax Commissioner Dawn Cash said in a statement. "Not only is that unfair to the Oklahomans who are following the law and registering their vehicles, it also significantly diminishes revenue going to public schools, local governments and other priority needs. New license plates will help us reduce non-compliance and enforce the rules of the road."
Motorists who do finally buy auto insurance certainly might opt for the other two lines. An III analysis of 2013 National Association of Insurance Commissioners national data found that 78 percent of drivers also buy comprehensive, and 72 percent buy collision.
"With nearly four of every five U.S. drivers opting to buy these optional coverages, I'd say there is a high awareness of the need for comprehensive and collision here in the U.S.," III media relations Vice President Michael Barry wrote in an email earlier this year.
More information:
"Gov. Fallin, State Agencies Reveal New License Plate Design"
Oklahoma Governor's Office, Aug. 22, 2016
Insurance Information Institute "Uninsured Motorists" data roundup
Featured image: Republican Gov. Mary Fallin on Monday announced a new, distinctive Oklahoma license plate that all motorists must obtain — and show proof of auto insurance to do so. (Provided by Oklahoma Governor's Office)
Share This: