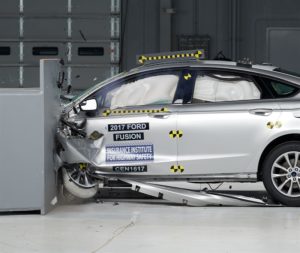 In yet another argument for reviewing OEM procedures every collision repair, the 2017 Ford Fusion and Lincoln MKZ are externally similar to but structurally safer than their 2016 predecessors, according to the IIHS and Ford.
The Insurance Institute for Highway Safety on Aug. 25 announced that both cars — which share a common platform — had been revised for the new model year, leading them to score a "good" on the tricky small-overlap crash test and earn a Top Safety Pick+. The designation is the organization's highest honor.
Last model year, the cars earned "acceptable" small-overlap ratings and didn't receive any "Top Safety Pick" or "Pick+" honors.
"Beginning with 2017 models, the front-end structure and bumper reinforcement were modified to improve occupant protection in small overlap and moderate overlap frontal crashes," the organization wrote.
Both the 2016 and 2017 model years earned "good" ratings in the moderate-overlap tests, but a look at the 2013-16 model year versus the revised 2017 results indicate differences in terms of intrusion and force on test dummy body parts.
2013-16 Ford Fusion crash testing
2017 Ford Fusion crash testing
2013-16 Ford Fusion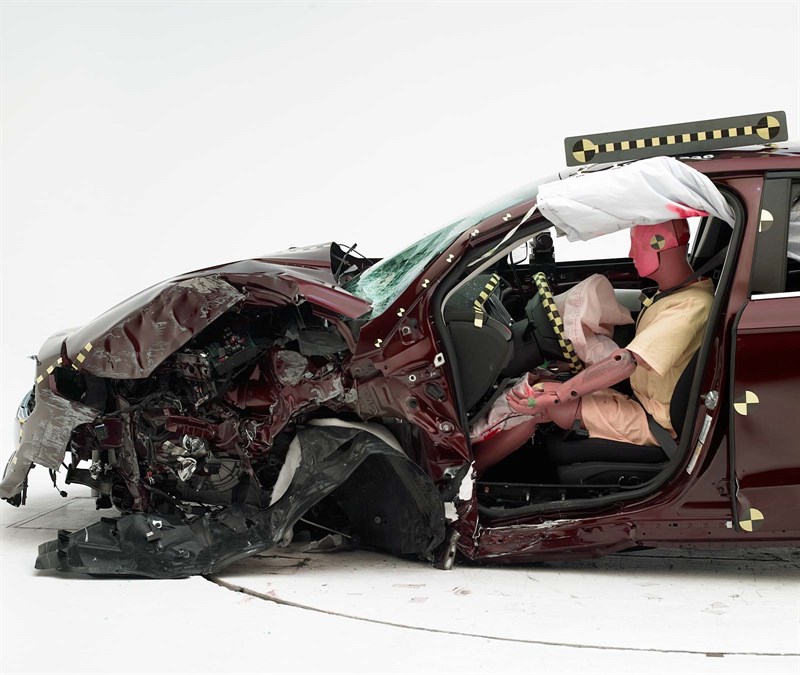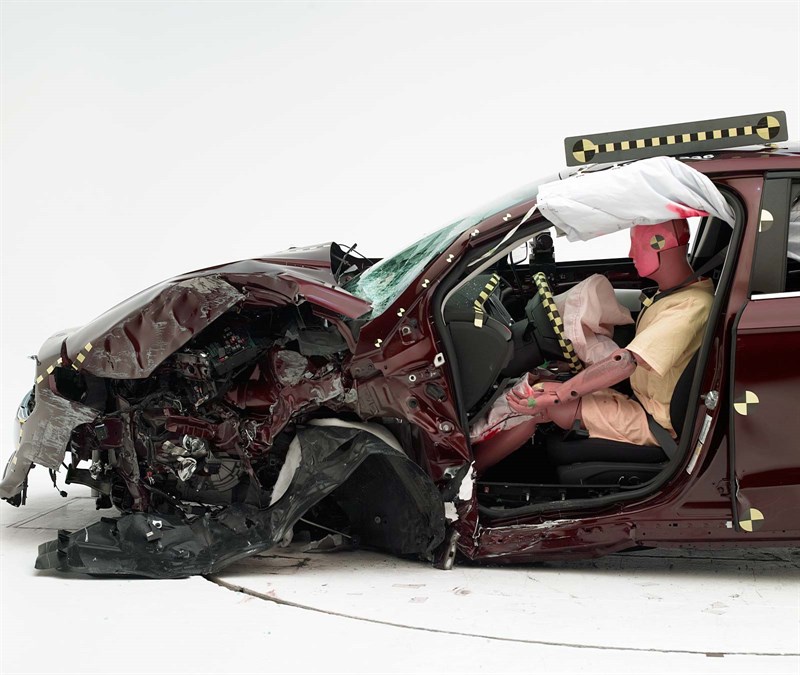 2017 Ford Fusion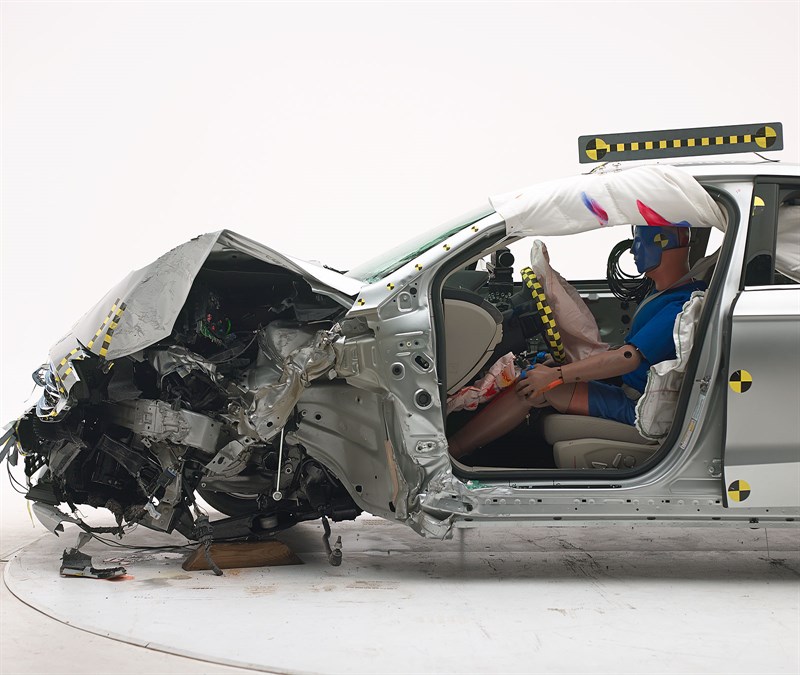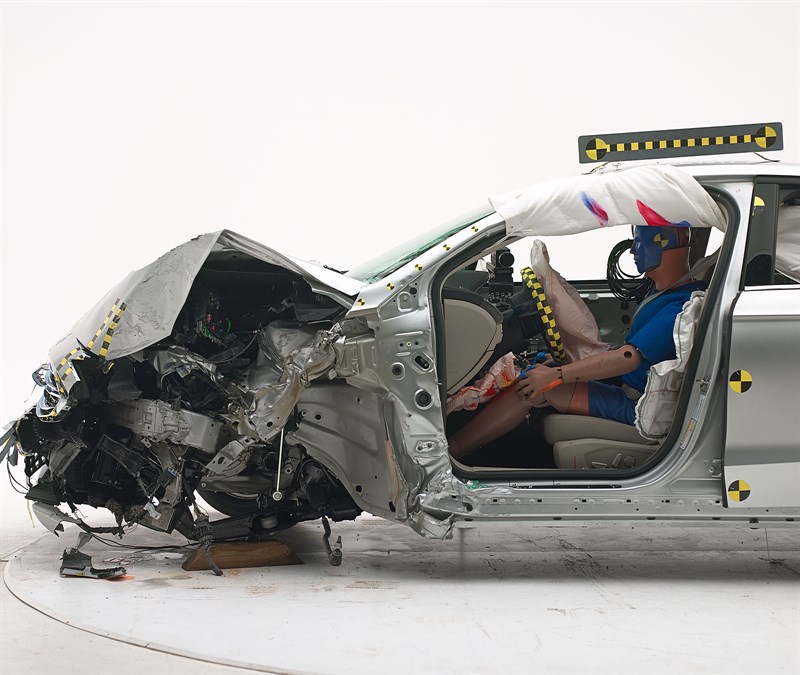 The IIHS didn't have any more information on the modifications, but Ford car communications manager Dan Jones gave us a little more detail Wednesday:
"Addition of SORB (small-overlap rigid barrier) bracket to front bumper to push the vehicle during a small offset impact
"Strengthening of the rocker with reinforcements."
As Ford Fusions are pretty ubiquitous — as of the end of August, Ford had sold nearly 190,000 this year — and the MKZ's no slouch either (20,415 so far), body shops definitely will want to keep up with the vehicles to ensure a proper repair and the same crash protection. Access repair procedures and other information on OEM1Stop or I-CAR's Repairability Technical Support portal.
For a look at another interesting Ford small-overlap collision management system, check out the 2016 Lincoln Continental D544 presentation from the 2016 Great Designs in Steel. We've asked Ford how much the Continental's small-overlap protection resembles the Fusion and MKZ, as all three models are derived from the CD4 platform, and we'll update if we learn more.
More information:
"Lincoln MKZ earns good small overlap rating, TOP SAFETY PICK+"
Insurance Institute for Highway Safety, Aug. 25, 2016
2017 Ford Fusion (and Lincoln MKZ) test results
IIHS
2016 Ford Fusion (and Lincoln MKZ) test results
IIHS
Images:
The 2017 Ford Fusion/Lincoln MKZ received a "good" on the IIHS small-overlap crash test. (Provided by Insurance Institute for Highway Safety)
The 2013-16 Ford Fusion/Lincoln MKZ received an "acceptable" on the IIHS small-overlap crash test. (Provided by Insurance Institute for Highway Safety)
Share This: