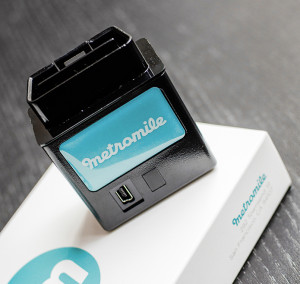 Metromile, one of the pioneering and leading pay-as-you-drive players and a future potential auto insurance force, confirmed amid a slew of company-related announcements last week it has a traditional direct repair program.
"We do have a direct repair program and are starting to think differently about what we can offer here," public relations head Lauren Hartung wrote in an email Thursday, "however we haven't announced anything yet,"
Metromile made headlines last week by announcing $191.5 million in funding and the acquisition of what Hartung confirmed was Mosaic Insurance Company for about $22 million.
The purchase gives Metromile licenses in all 50 states, though Hartung wrote Metromile for now would stick to Oregon, New Jersey and Pennsylvania — where it operates now — and Washington, California,  Illinois and Virginia soon.
"We'll be focused on significant state expansion in 2017," she wrote.
Metromile's Pulse plugs into the OBD-II port to track mileage "without judgment of their driving style or behavior," according to the company. You're billed after you drive and actually rack up mileage, not before.
It also actually appears to scan a car and tells the driver about DTCs with a high degree of specificity. A screenshot on Metromile's website gives the example of a code P0421, "Catalyst 1 Efficiency Below Threshold Bank 1."
Another image provided with a press kit describes a system which can scan the "body" and describes a code P0017 for a Mini Cooper "Camshaft position correlation (Blank 1 sensor B)."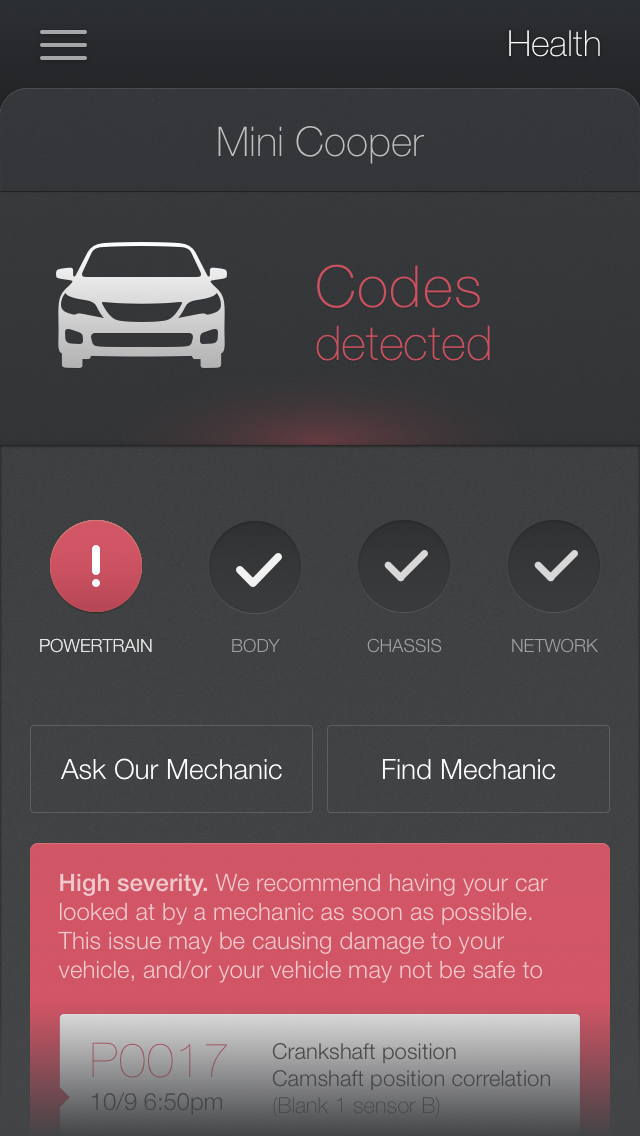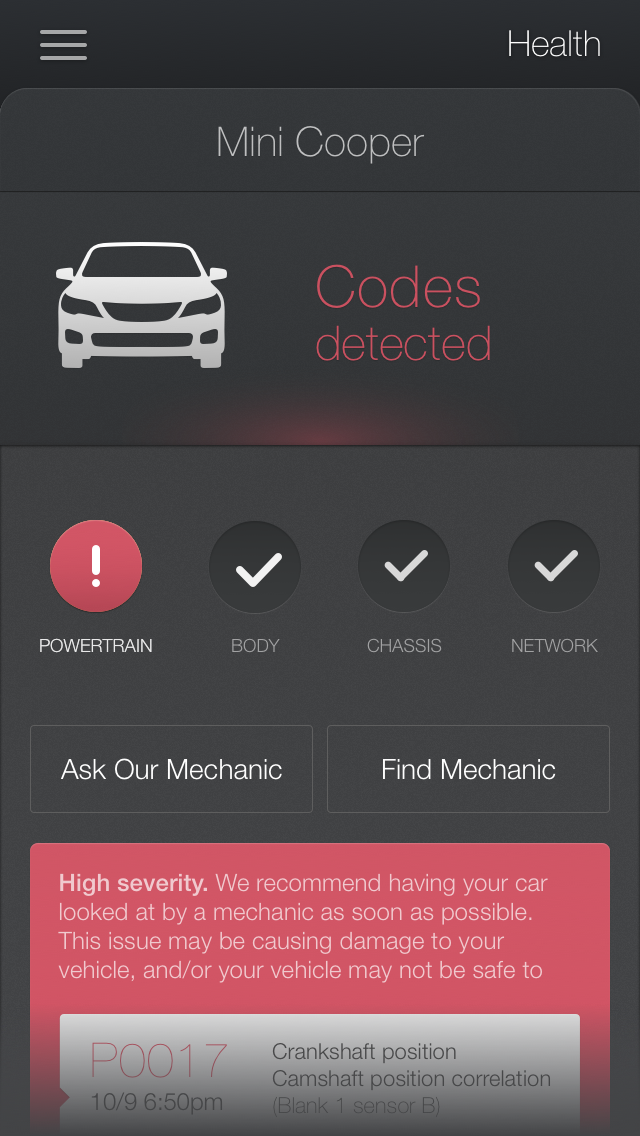 "The device plugs into the vehicles On-Board Diagnostic (OBD-II) port," a Metromile FAQ states. "This port is the same place your mechanic plugs in his or her diagnostic tool to determine the health of your vehicle. We're able to collect any information your vehicle shares via the OBD-II port, and share relevant information with you. In addition, the device has a GPS unit that can track location-based data. Insurance customers have the option to turn off location-based data at any time, because we don't require it to log the miles driven. The device also has an accelerometer that measures changes in velocity and a gyroscope that measures the angle of the device, providing information that helps us find ways to make your life easier on the road."
Ways like predictive analytics, as we discussed in greater detail with CCC here. Metromile says customers also receive "street cleaning notifications, car location, mechanical diagnosis, trip logs, and more."
As for the company's claims system, it now includes Guidewire (and OnBase) for the back-end of the process.
"As a data and technology company with a groundbreaking pay-per-mile insurance offering, Metromile wants to create fiercely loyal and empowered customers. We can achieve this by partnering with forward-thinking providers like Guidewire," Metromile claims director Luke Harris said in a statement accompanying the announcement the company has deployed Guidewire's ClaimCenter platform. "Speed-to-market was a critically important business driver for us. We have aggressive plans for competing in the U.S. personal auto insurance market, so we wanted the best technology available. We were impressed with Guidewire's overall product depth, market share, and focus on customer success."
Metromile promises each user has "a dedicated claims representative to ensure the claim gets filed quickly and fairly."
"Metromile's claims team is comprised of industry experts with over 20 years of experience at major insurance companies, with both extensive knowledge of best practices as well as innovative plans to improve the experience," the company continued in the funding news release.
More information:
"Metromile Completes Public Cloud Deployment of Guidewire System for Claims Management"
Guidewire via Business Wire, Sept. 21, 2016
"Metromile Announces $191.5M in Funding; Acquires Insurance Carrier"
Metromile via PRNewswire, Sept. 21, 2016
"Innovative Insurance Start-Up, Metromile, Goes Live with OnBase in the Hyland Cloud to Automate Modern Automobile Insurance Processes"
OnBase via PRWeb, Sept. 21, 2016
Images:
A Metromile OBD-II plugin is shown here. (Provided by Metromile)
This sample app screenshot shows just how specifically Metromile says it'll scan your car. (Provided by Metromile)
Share This: