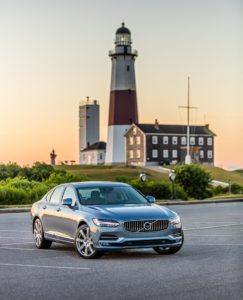 Volvo's S90, announced Tuesday to be among three finalists for 2017 North American Car of the Year, carries some serious crash-prevention technology standard.
The luxury sedan's Pilot Assist is "the first car to come with semi-autonomous driving technology as standard" in America, Volvo said Tuesday in celebrating its ranking and Motor Trend runner-up status. (The Bolt won.)
Perhaps even posing a greater threat to a major source of rural collision repair revenue, the S90 has what Volvo called a "world-first" Large Animal Detection feature that can detect deer and hit the brakes to avoid them.
State Farm in September announced that drivers had a 1 in 164 chance of hitting a deer in its July 1, 2015, to June 30, 2016 study, making a collision even more likely than the 1 in 169 it estimated for that period in 2014-15. Drivers nationwide were projected to have about 1.31 million deer strikes in 2015-16, up from about 1.26 million.
The nation's No. 1 auto insurer estimated the average cost per deer claim was $3,995.08 in the 2015-16 study, down from $4,135 the prior year.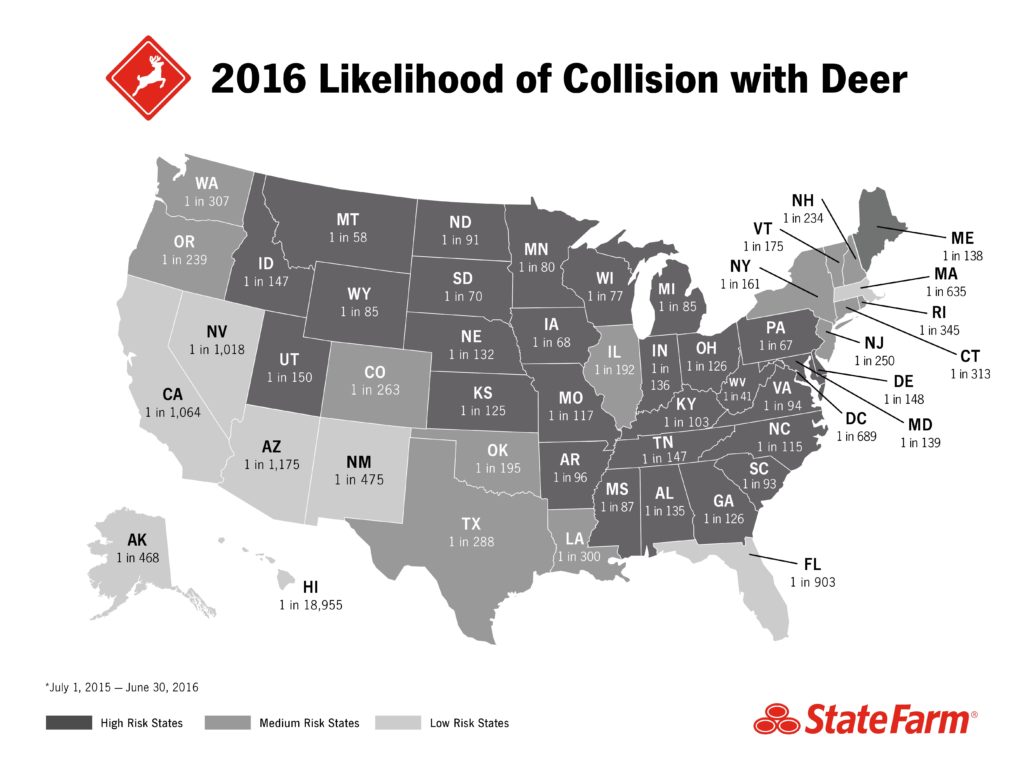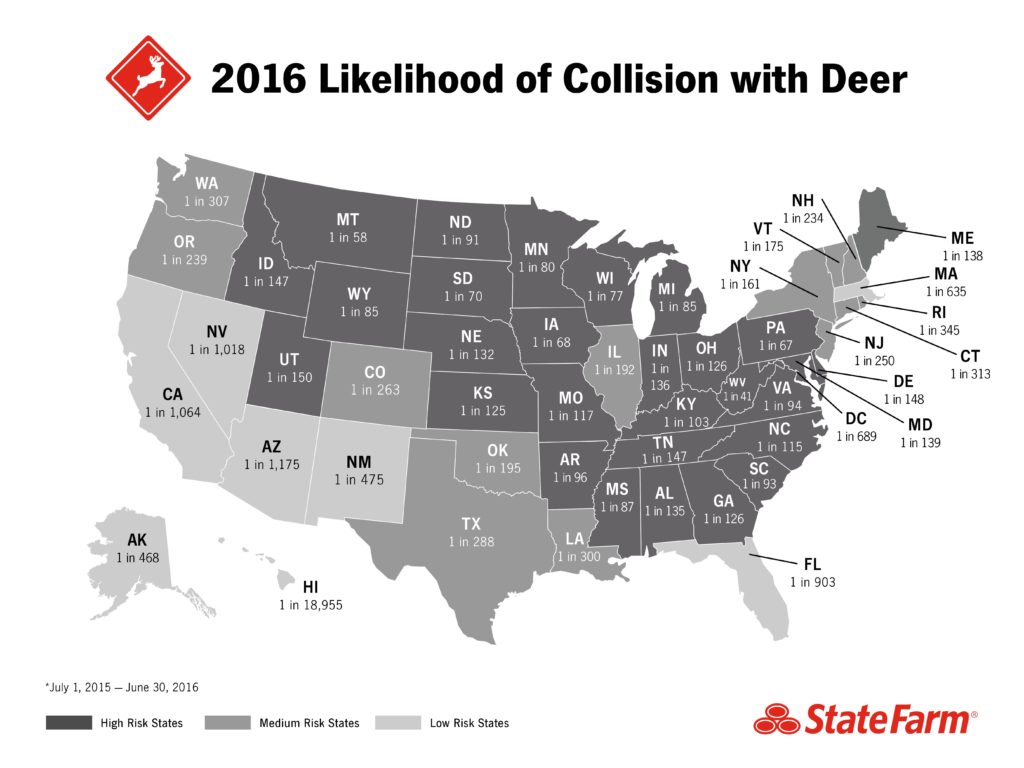 The Large Animal Detection technology works to some degree at night as well, according to Volvo. (And this will probably get better as the tech improves and everyone strives for pure autonomous vehicles, we'd guess.)
"In terms of functionality in the dark, the auto brake from the large animal detection can reduce the speed by up to 15km/h (9 mph)," Volvo media relations officer Johan Larsson wrote in an email.
9 mph might not sound like a lot, but it actually can have a large impact on the severity of the collisions that do happen and keeping everyone in the S90 safer. This Wired 2011 column from physicist Rhett Allain gets a little technical, but it demonstrates well how small changes in velocity can have a large impact on the outcome of a collision between a car and barrier (or in our case, a motionless deer-in-headlights).
The Volvo S90's Pilot Assist allows the car to speed up, slow down, brake and steer itself at speeds up to 80 mph without even a "pilot car" in front to follow. (Like other semi-autonomous systems, the driver is still "in charge" and must monitor the road at all times.) It's a major upgrade from the traffic jam-assisting 30 mph version that launched with the heralded XC90 and basically gives a driver of a $46,950 vehicle standard technology appearing as an option in pricier cars like the Model S and CT6.
OEMs including Volvo already have automatic lane-keeping technology, but Volvo hedges the driver's bet a little further with what it says is the first "Run-Off Road Mitigation" on the S90. As Volvo describes it, the car senses if it will leave the pavement and steers itself away from the edge.
On top of all the calibration and scanning requirements necessary to preserve such technological protection on the S90, repairers should expect some form of corrosion, heat and sectioning considerations tied to extensive higher-strength steels — and possibly some aluminum. The S90 is based on the same platform as the 40 percent hot-stamped steel XC90, whose body-in-white materials breakdown can be seen below.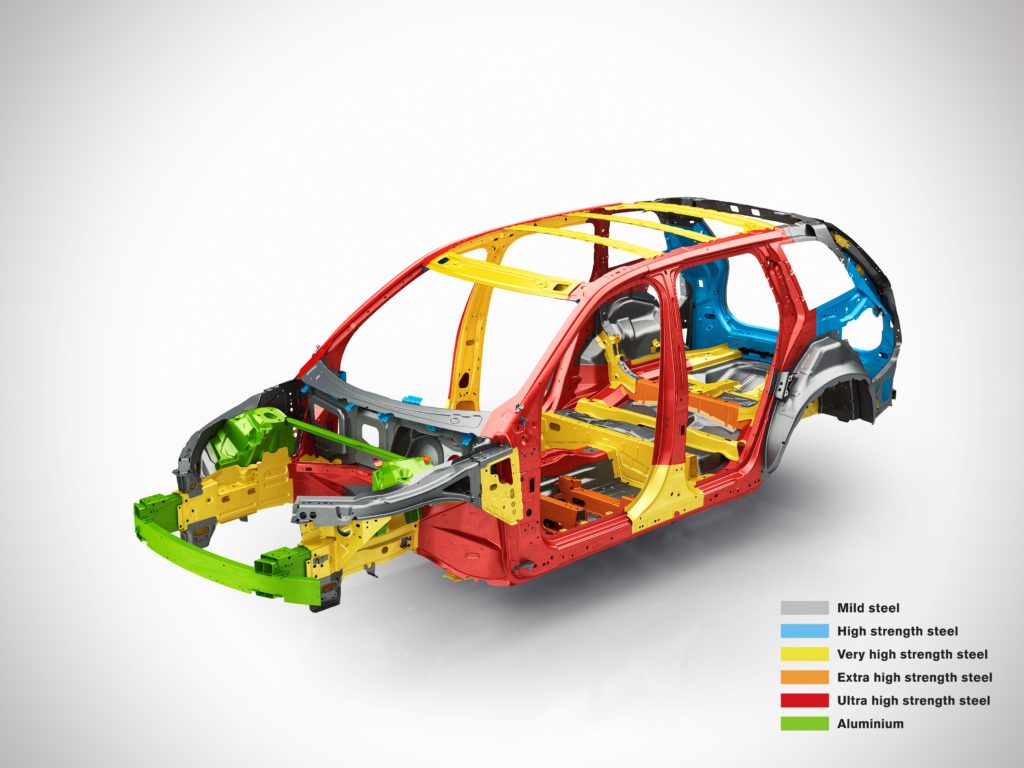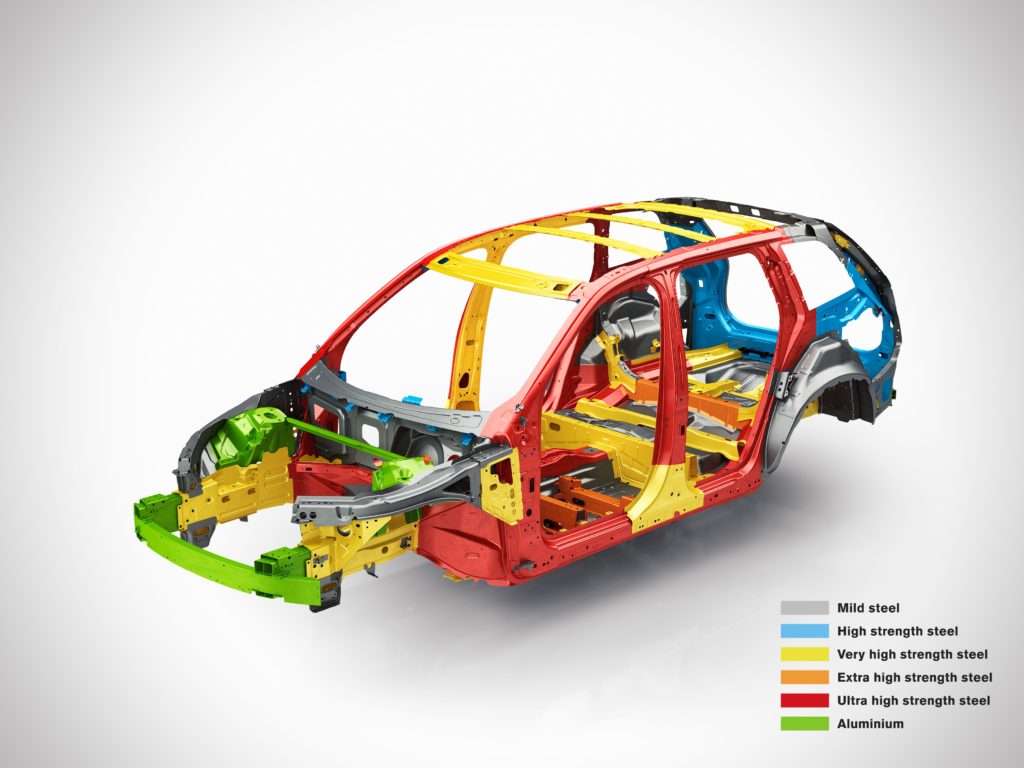 More information:
"ALL-NEW VOLVO S90 A FINALIST FOR 2017 NORTH AMERICAN CAR OF THE YEAR, PODIUMS FOR MOTOR TREND CAR OF THE YEAR"
Volvo, Nov. 15, 2016
"LOOK OUT! Deer Damage can be Costly!"
State Farm, Sept. 19, 2016
"Volvo Car USA Makes Semi-Autonomous Driving Features Standard on All-New Volvo S90 sedan"
Volvo, Jan. 6, 2016
"Volvo Announces S90 Pricing and Introduces a new online car-buying experience"
Volvo, March 23, 2016
Images:
The 2017 Volvo S90 is shown in the Hamptons. (Provided by Volvo)
State Farm estimated these odds of hitting a deer between June 30, 2015, and July 1, 2016. (Provided by State Farm)
Hot formed steel makes up about 40 percent of the Volvo XC90 body weight, Volvo has estimated. (Provided by Volvo)
Share This: