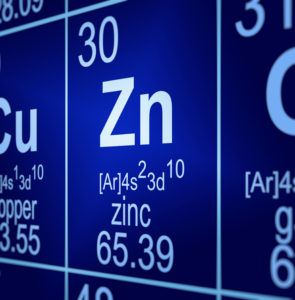 Zinc content in weld-through primer can affect joint strength, leading Honda to change its stance on the substance this summer, a collision repair expert for the OEM said Tuesday.
"Weld-through primer should not be used when doing MAG plug, MAG butt, or MIG Brazing," Honda wrote in an August 2016 Body Repair News. (Emphasis Honda's.) "Further study has shown that weld-through primers can negatively affect weld or joint quality."
"That's a huge, huge change," VeriFacts CEO Farzam Afshar observed Tuesday during a Guild21 call. (See slides.) "… This is not normal."
Honda collision instructional designer Chris Tobie told the Guild21 call that the old rules of using weld-through primer (known as "spot sealer" in Japan) during such joining procedures were developed 30-50 years ago, when cars were only made out of mild steel.
"That world is no longer present," he said. "We don't live there anymore."
(And speaking of welding higher-strength steels, check out this related Honda story derived from the Thursday call.)
Once other OEMs started backing off on the use of weld-through primer — Tobie cited FCA, for example — Honda began to study the effects of such typically "zinc-rich primers" on welds, particularly on higher-strength steels, he said.
The OEM found that the zinc can contaminate the weld pool, particularly when too much weld-through primer is used — "which it often is," Tobie said. (And if the surface isn't prepared correctly, the primer does you no good by flaking off anyway, he said.)
A better option would be to make a weld, and then use a corrosion-inhibiting primer after the weld is done, Tobie said.
"When doing MAG plug and butt welding, or MIG brazing, remove only enough of the factory e-coat to allow bare metal in the weld or joint area," the Honda Body Repair News states. "Then, apply corrosion-inhibiting primer over the completed weld or joint."
Weld-through primer was still allowed for squeeze-type resistance spot welding, Tobie said. There's enough current in such joining that the joint holds "no matter what," he said.  You still have to properly prep the metal surfaces being welded, of course, he said.
"When doing squeeze-type resistance spot welding (STRSW), apply a zinc-rich weld-through primer, or spot sealer, to bare steel areas being welded and wipe off any excess," the Body Repair News states. "Use approved respiratory protection when working around these primers."
More information:
"Honda Body Repair Manual Welding & Sectioning Guideline Revisions"
Honda Body Repair News, August 2016
"Acura Body Repair Manual Welding & Sectioning Guideline Revisions"
Acura Body Repair News, September 2016
Honda Independent Repair Website
Honda via VeriFacts, Dec. 8, 2016
Featured image: Zinc on the periodic table. (JacobH/iStock)
Share This: