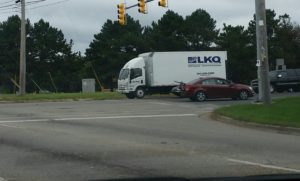 LKQ announced Monday it would sell off what appears to be its sole OEM manufacturing business to windshield competitor Vitro for $310 million.
LKQ bought Pittsburgh Glass Works for $635 million earlier this year, describing it as the No. 1 supplier of OEM automotive glass and the No. 2 supplier of aftermarket imitations.
On Monday, it and Mexico-based Vitro announced LKQ would keep PGW's aftermarket glass segment and sell the OEM portion. Vitro said it would pay $80 million in cash and borrow $230 million from BBVA Bancomer to finance the deal.
For that money, Vitro gets seven manufacturing plants in the U.S. and one in Poland, two satellite sites and two float glass furnaces in America. It also gets an equity share of Chinese and North American joint ventures.
Vitro didn't provide specific numbers for PGW's 2015 sales and EBITDA, lumping it into a pro forma estimate that combined both PGW's OEM wing and PPG's flat architectural glass segment, which it also bought recently.
"We are pleased to have reached this agreement, our second acquisition in the year, which is complementary to the recent acquisition of the construction glass business from PPG,"  Vitro Chairman Adrián Sada González said in a statement. "With this investment we will continue to strengthen our Automotive Glass division, a key business for Vitro, thus fulfilling our commitment to create value for our shareholders."
Together, the PGW and PPG segments would have meant $2.2 billion in revenue and $378 million of EBITDA.
LKQ in February estimated that as of Oct. 31, 2015, all of PGW posted an estimated $1.07 billion in revenue and $105 million in earnings before interest, taxes, depreciation and amortization.
Shares of Vitro were up 3.5 percent to $2.92 as of 1:01 p.m. (Quotes are delayed.) LKQ shares were down 1.45 percent to $31.96 at 1:31 p.m.
Aftermarket over OEM
LKQ demonstrated bullishness on aftermarket glass not only by keeping its  imitation glass manufacturing business but also signing a multi-year deal to buy more aftermarket glass from Vitro.
Buying aftermarket glass from a competitor isn't a huge stretch for LKQ or PGW. In February, LKQ Chief Financial Officer Nick Zarcone said that while PGW manufactures all of its OEM glass itself, "less than half" of its aftermarket glass was manufactured in-house.
"We are very pleased with this transaction and look forward to a seamless transition for our OEM glass customers and employees," LKQ President and CEO Robert Wagman  said in a statement. "PGW's industry leading OEM business fits well with Vitro's long-term growth strategy within the automotive glass manufacturing industry, and this divestiture allows LKQ to focus on our aftermarket glass distribution operations and the synergies that exist with our core North American auto parts distribution business."
The retention of the aftermarket business and sale of the OEM business is an interesting strategy given the advances in not only OEM glass (including what glassBYTES and PGW have said was Corning-PGW-Ford Gorilla Glass on the GT) but the technology which needs to "see" through it correctly.
Advanced drivers assistance systems — most notably, the soon-to-be-standard autobraking — and what will eventually be self-driving cars all rely on at least one camera mounted behind the windshield.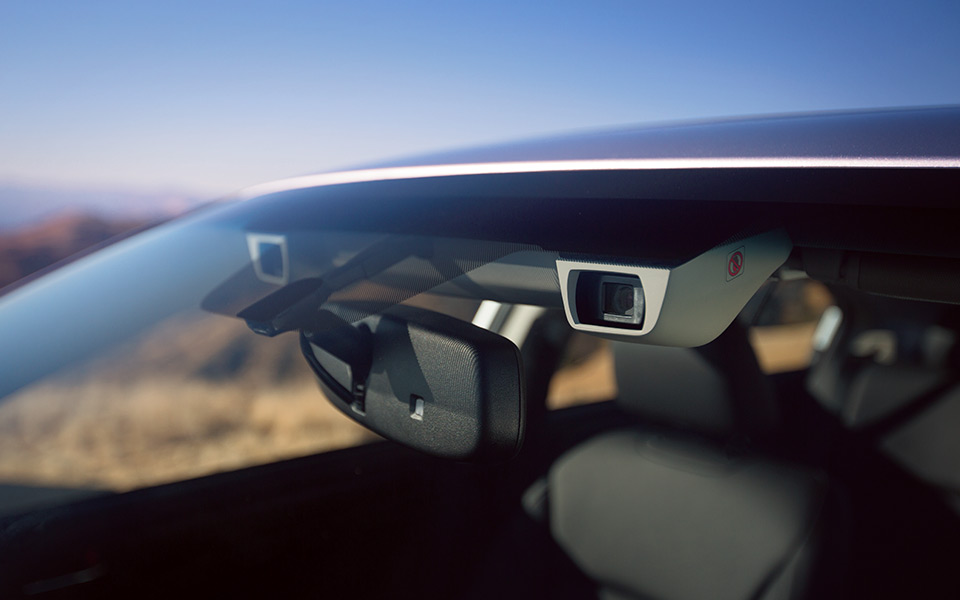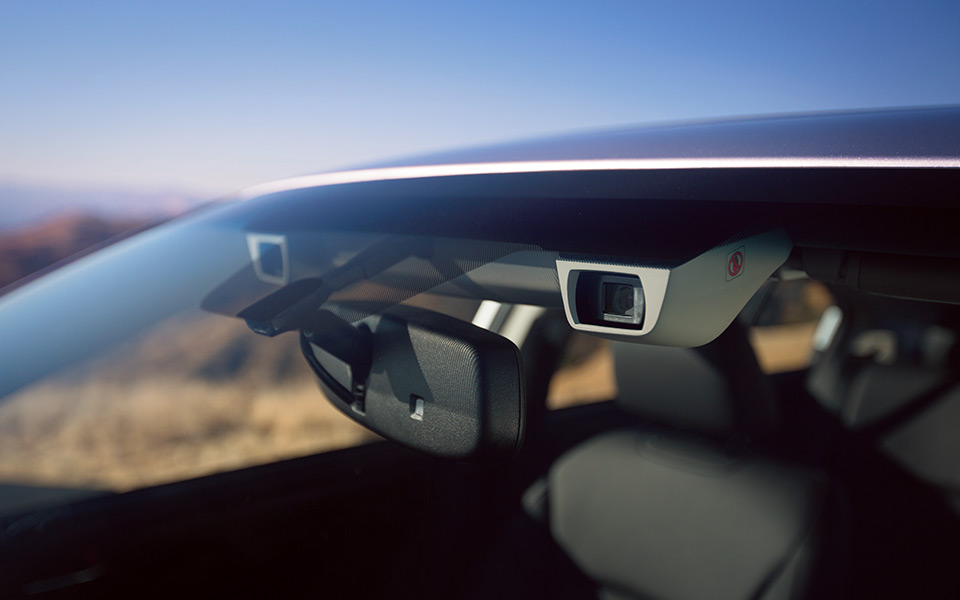 "We are very excited to have reached this agreement between LKQ and Vitro," Vitro CEO Adrián Sada Cueva said in a statement. "The addition of PGW's original equipment business will enable us to serve a greater number of customers as well as increase our geographic coverage. PGW's state of the art technology will enhance our efforts in innovation and technological development in the sector. We are confident that this acquisition will strengthen Vitro and will lay the foundation for creating a business with greater growth potential enhanced by the great talent of the employees of both companies."
Aftermarket glass installers have rushed to announce calibration offerings, realizing the necessity of such devices functioning correctly. The United Kingdom's version of the IIHS, Thatcham, and the country's largest MSO both declared that OEM procedures should be followed because of this concern. At least one OEM, Subaru, has declared that only OEM glass can be used, according to I-CAR.
LKQ CEO Rob Wagman alluded to this technological complexity in February while describing the "attractive barrier to entry" of PGW's OEM work, particularly as automotive glass continues to innovate with items like heads-up displays, acoustical and antenna features.
"The glass is getting much more technical, advanced, and the prices are going up," Wagman said.
He also said then that he didn't think the purchase would create a conflict even though LKQ will be supplying automakers with OEM glass while competing with them on aftermarket glass and parts.
"We don't expect any conflict whatsoever," Wagman said, noting that LKQ already supplied dealerships with paint and aftermarket/recycled parts.
It's also an interesting move given the potential for the technologies to cut crashes and thereby reduce demand for non-OEM parts (though glass is probably always going to be breaking because of comprehensive-type factors like vandalism and stuff flying into windshields).
Finally, given Wagman's statement in February that "there is an insurance play here" with the PGW purpose, there's the question of whether insurers — an indirect source of LKQ sales — or OEMs will control the body shop recommendation process in the future. Telematics might give either industry an opportunity to direct collision repair traffic to different networks of auto body shops.
More information:
"LKQ Corporation Agrees to Sell OEM Glass Manufacturing Business to Vitro SAB"
LKQ, Dec. 19, 2016
"Vitro to Acquire PGW's Original Equipment Automotive Glass business from LKQ"
Vitro, Dec. 19, 2016
"LKQ Corporation Announces Agreement to Acquire Pittsburgh Glass Works"
LKQ, Feb. 29, 2016
LKQ, Feb. 29, 2016
LKQ-Pittsburgh Glass Works investor presentation
LKQ, Feb. 29, 2016
Images:
An LKQ truck is seen fall 2016 in Michigan.  (John Huetter/Repairer Driven News)
This photo from Subaru demonstrates the EyeSight ADAS camera technology. A header on the media page describes the tech as 2016, though it's unclear if this refers to the calendar or model year. (Provided by Subaru)
Share This: