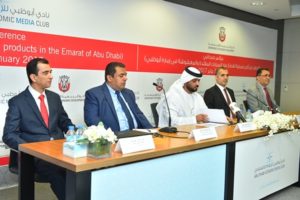 A warehouse raid led to the seizure of 500,000 "fake and counterfeit" car parts in the United Arab Emirates, the Federal Chamber of Automotive Industries announced earlier this month.
Authorities believe the parts were likely bound for Australia, FCAI wrote in a news release Jan. 13, though the Middle Eastern outlet Gulf News on Jan. 10 also noted that an Abu Dhabi Department of Economic Development official described the bust as protecting UAE drivers.
The FCAI, Australian's version of the U.S. Alliance of Automobile Manufacturers, called the seizure the largest in Abu Dhabi, UAE, history. Authorities filled 21 trucks worth of fake parts; the counterfeits will ultimately be destroyed.
Such large operations call into question the issue of "Opt-OE" parts, a vague and sometimes undefined term for seemingly new but surplus parts not bought within the formal automaker supply chain. For distributors, wholesalers, insurers and collision repairers, how sure are you of that part's pedigree?
"Dubai dealers have been contacting Australian automotive retailers offering to sell them genuine parts at less than local prices, and our experience has shown that in most cases those parts are, in fact, counterfeit," Nationwide Research Group Director Craig Douglas said in a statement.
"Through our investigations over the last 25 years, we have increasingly seen spare parts for the major car brands being imported into Australia from Dubai, Abu Dhabi and other parts of the UAE.
"Our investigations have revealed that some of these parts are fake. This recent seizure of fake parts suggests the problem is on the rise and Australian consumers should be vigilant."
Gulf News said authorities in the UAE were examining if the dealer, who sold parts at a third of the price of the originals, was selling retail or wholesale. Parts were imported from out of the UAE and spanned nearly 15 global vehicle brands, the news site reported.
Echoing FCAI, officials from the UAE ADDED agency urged consumers — or even dealers — to stick with the known automotive supply chain, according to Gulf News:
"We advise consumers to always look for original auto spare parts and never compromise your safety by buying cheaper fake products," the ADDED officials said. They said buying the product from authorised dealers is the only way to ensure its genuineness. It is difficult for a consumer to distinguish between original and fake products. Even authorised dealers often find it hard to do so because counterfeiters have become smarter these days, they said.
The FCAI, which has been aggressively campaigning against counterfeit and aftermarket parts through its "Genuine is Best" initiative, also recalled a 2016 raid that turned up 33,000 fake Toyota and Lexus parts — including brakes and airbags.
"Counterfeiters are more sophisticated than ever," FCAI Chief Executive Tony Weber said in a statement. "These inferior copies are so close in appearance to the originals that even professionals can have difficulty telling them apart until they test their actual performance. The only way for consumers to ensure they are getting genuine OEM parts is to purchase spare parts and accessories from the authorised genuine part dealers and dealerships."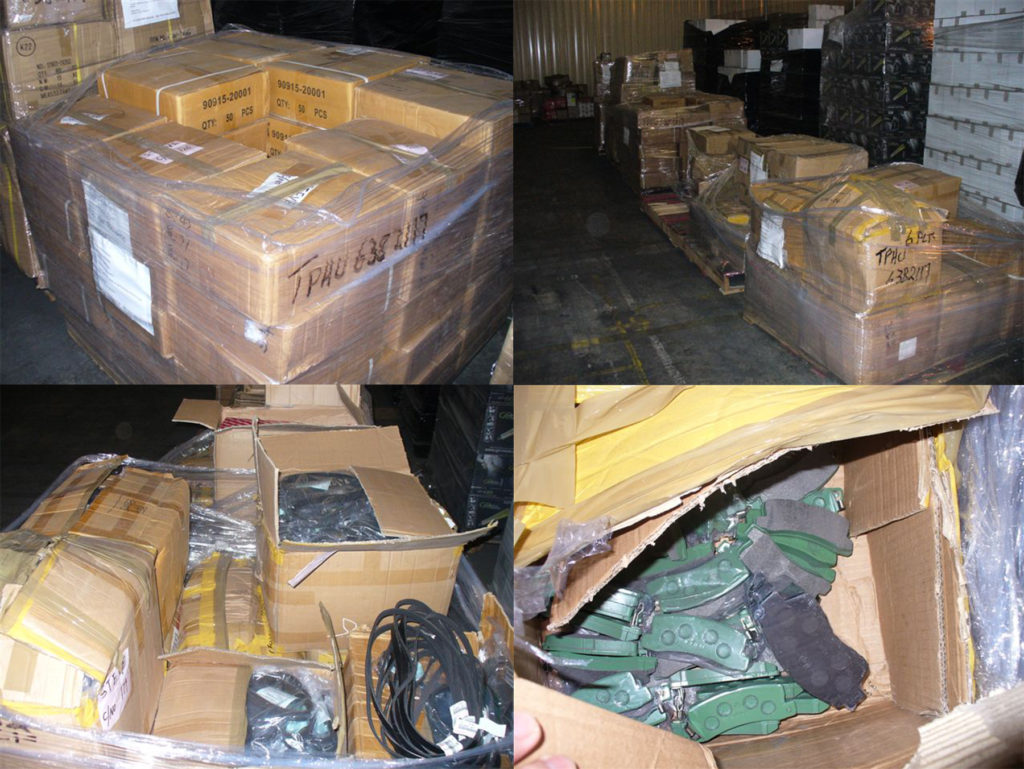 Counterfeiting concerns in U.S.
At NACE in August 2016, officials from OEMs and the Department of Homeland Security on the "A2C2" Automotive Anti-Counterfeiting Council warned about the potential for counterfeit auto parts here in the U.S. Counterfeiters generally targeted individual buyers — the guy buying parts off the Internet — not larger operations, but the potential is of course there.
"You're making me doubt my supply chain," Automotive Service Association Vice President Tony Molla said during the talk — perhaps only half-joking.
Then-U.S. Intellectual Property Rights Coordination Center Director Bruce Foucart said that anything that can possibly be faked will be faked, and authorities have even worked a case where phony computer chips could have ended up on a nuclear submarine.
$5.59M in counterfeit auto parts in 130 incidents were seized in 2015 — mostly from China, he said.
Jason Kosofsky of Ford global brand protection said counterfeit editions of about every part of a car — and even items like diagnostic tools — have been encountered.
"We see body panels, we've seen glass," said Andy Forsythe of Nissan, also the president of the A2C2. There's even been counterfeit tires without steel bands.
David Goodloe, then involved in Toyota brand protection, predicted that the next trend in vehicle counterfeiting would be higher-margin but less sexy parts like light bulbs and tailights.
"I think that's the trend we're going to start seeing real soon," he said.
More information:
"ADDED seizes more than 500,000 fake and counterfeit auto spare parts with a market value of AED 15 million in Al Ain"
Abu Dhabi Department of Economic Development, Jan. 10, 2017
"THOUSANDS OF FAKE CAR PARTS SEIZED, HEADED FOR AUSTRALIAN ROADS"
Federal Chamber of Automotive Industries, Jan. 13, 2017
"Biggest seizure of fake auto parts in Abu Dhabi"
Gulf News, Jan. 10, 2017
Images:
The Abu Dhabi Department of Economic Development said in January 2017 that it seized 500,000 counterfeit auto parts. (Provided by ADDED)
A warehouse raid led to the seizure a cache of 500,000 fake or counterfeit car parts in the United Arab Emirates, the Federal Chamber of Automotive Industries announced earlier this month. (Provided by FCAI)
Share This: