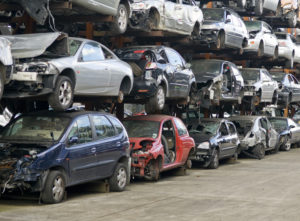 CCC found automotive total losses were up 18.8 percent in 2016, but "we do expect that to plateau," LKQ CEO Robert Wagman told analysts on Thursday — a piece of news good for the parts supplier as well as some of its collision repairer customers.
Of course, LKQ is somewhat blase about total loss trends — totaled cars provide its inventory, after all — Wagman said in discussing the company's fourth-quarter earnings.
"A healthy total loss rate isn't a bad thing for us either," he said.
Wagman said CCC data put collision and liability claims on the whole up 2.5 percent for 2016, compared to a 4.6 percent increase in 2015.
LKQ, however, managed to achieve North American parts and services organic growth of 2.9 percent, though the company's top 20 states were only up 1.3 percent.
"The weather was clearly an impact," Wagman said. "… It was a definite decline."
Asked how LKQ and CCC's tepid collision-related findings reconcilied with surges in auto auction activity from Copart and Insurance Auto Auctions, Wagman agreed that "they are surging for sure" but explained it as a function of total losses.
"We were totaling an older car," he said. With the average vehicle age around 11.5 years or so, "it doesn't take much to total that car."
As for collision, Wagman was optimistic.
"We're definitely seeing some momentum in the right places," he said.
Besides beating the benchmark of the national claims growth, Wagman said that the company's core business — hoods, fenders, lamps, bumper covers, etc. — were all higher than the North American organic parts and services growth.
"I am convinced when collision returns to normalized levels, we will reap the benefits," he told analysts. The company had inventory ready for "as soon as those collisions start coming back," he said.
Wagman described himself as "very bullish" on the North American long term. A strong seasonally adjusted annual rate (SAAR) of car sales (a statistic that affects collision repair as well) will lead to plenty of vehicles hitting the company's "sweet spot" — a few years old and needing parts.
Miles driven "for the most part" was increasing, he said (though regionally, December miles driven were down in the Northeast and North Central regions, he observed earlier), another statistic that means more collision parts will be needed.
"I think long term, we're fine," he said.
Asked about the risk of more total losses should residual values fall — another statistic worth noting by collision repairers — Wagman said LKQ was "strongly tied" to the Manheim Used Vehicle Value Index. That Manheim statistic fell in January: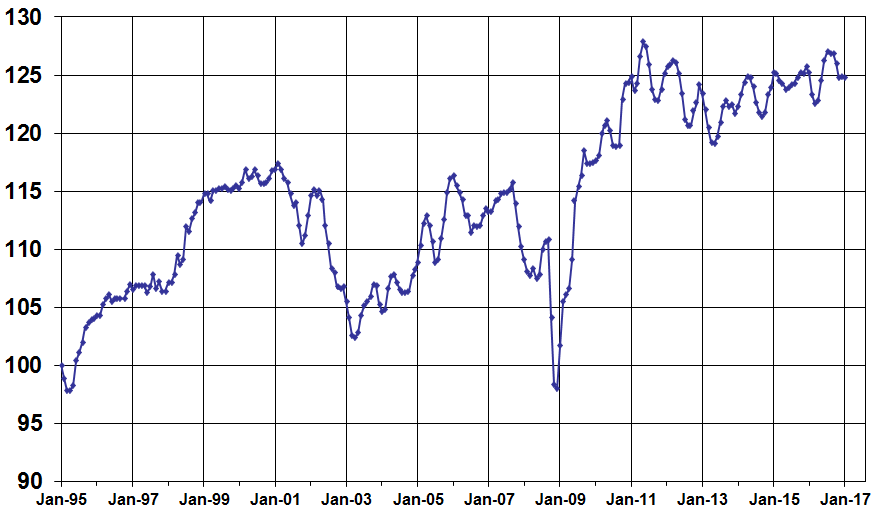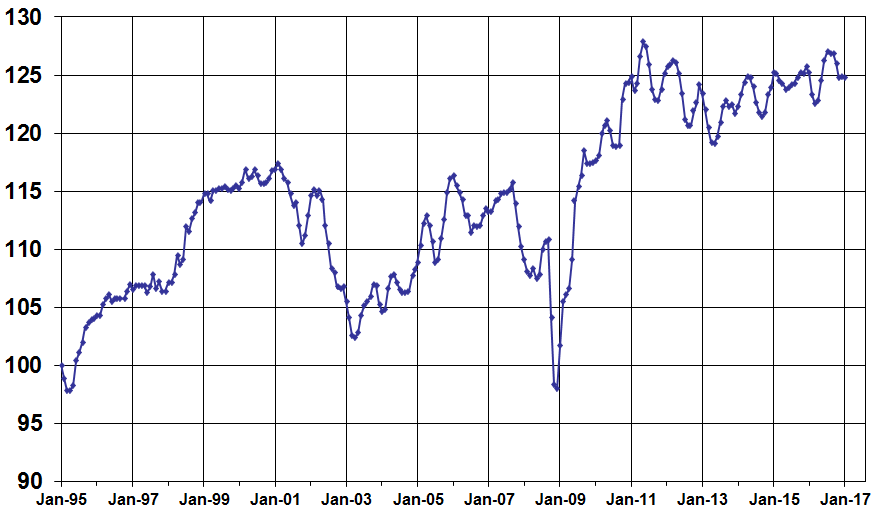 However, vehicle costs were so "substantial" these days that vehicles were unlikely to total in droves, he said.
"A lot of these cars are going to repair," Wagman said. Even if parts are becoming more expensive, the insurers he's talked to "don't believe they're going to see a huge spike in total losses" because of it. (Plus, they can presumably raise the premiums accordingly based on that risk.)
Insurers in general total cars at about 65 percent of value, LKQ Financial Officer Nick Zarcone said. Even if car values fall, "it takes a boatload of damage to get to 65 percent," he said.
(Thanks to Seeking Alpha for its earnings call transcript, which allowed us to conveniently check a couple of facts.)
LKQ fourth-quarter 2016 earnings call
LKQ, Feb. 23, 2017
LKQ fourth-quarter 2016 earnings call transcript
Seeking Alpha, Feb. 23, 2017
LKQ fourth-quarter earnings call slides
LKQ, Feb. 23, 2017
Images:
CCC found automotive total losses were up 18.8 percent in 2016. (OwenPrice/iStock)
The Manheim Used Vehicle Value Index fell in January 2017. (Provided by Manheim)
Share This: