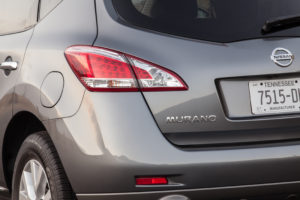 According to I-CAR, the confusion stemmed from Nissan's declaration in a recent position statement that "Nissan DOES NOT support any repair, body filler application, or paint work on the rear bumper cover in the general area of the side radars." (Emphasis Nissan's.)
What's a shop to do if the OEM sends an unpainted bumper cover, I-CAR asked. Can the shop paint the part?
"Yes, of course," Nissan replied, according to I-CAR. "The main concern is body filler over in the radar area, or increasing the film thickness of the finish or the thickness of bumper cover."
This does indicate that painters will need to bring a good mil thickness gauge and knowledge of the original part to check their refinishing work; too heavy-handed a paint or clear coat job can apparently throw off the radar. Also, some testing and calibration will likely need to be factored into repair and estimate times:
"Currently, Nissan does not have a film thickness tolerance range," Nissan told I-CAR. "It needs to be as close to the original film thickness as possible, and BSW should be tested after reassembly."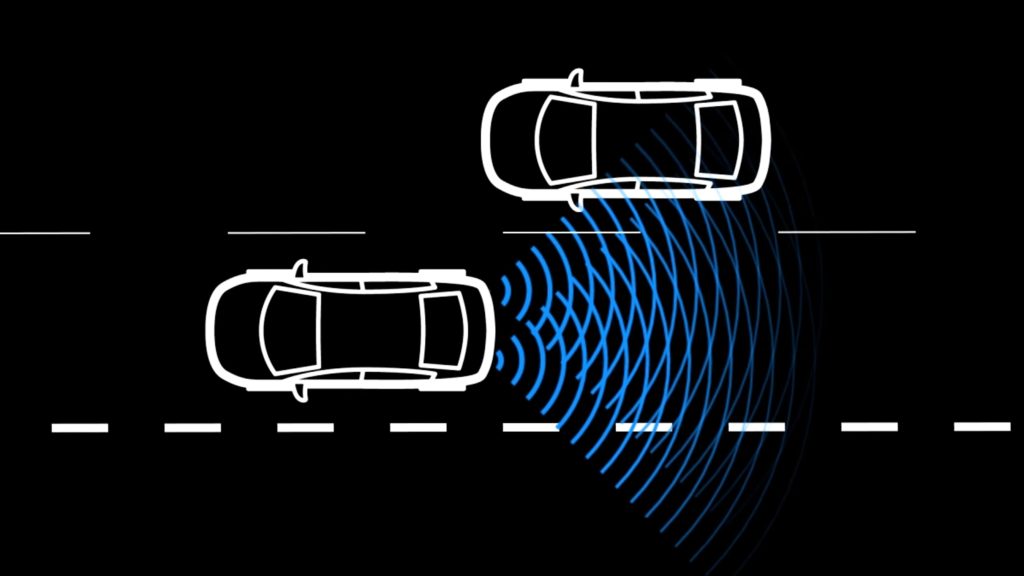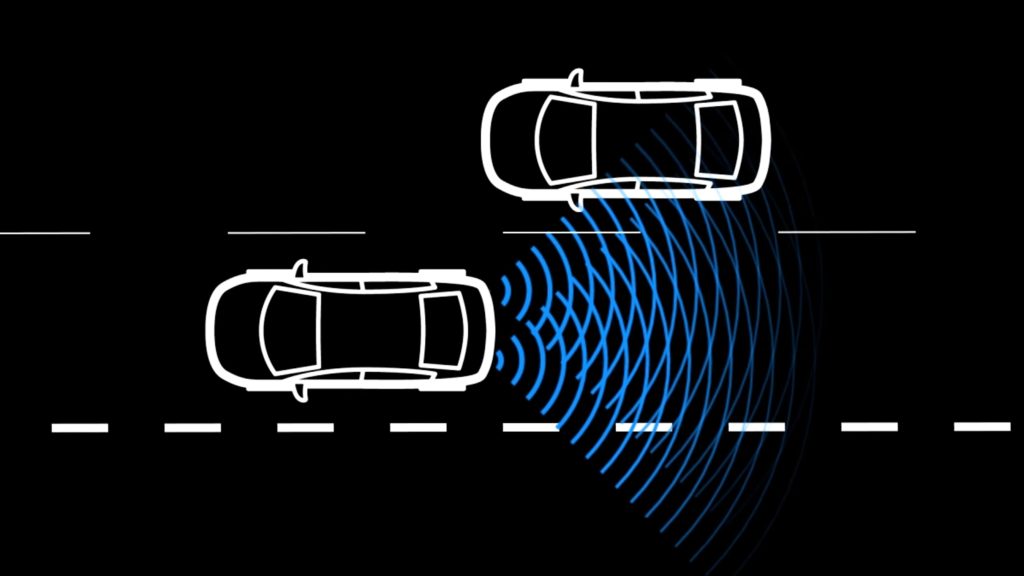 Nissan didn't have a precise answer for I-CAR's question of what areas on the cover near the radar are off-limits and which parts can be repaired, describing it more as a judgement call by the shop.
As auto body and paint technicians aren't blind-spot radar experts and we're talking about safety systems here, that's kind of an awkward position for a shop to be placed in. Hopefully, Nissan or their radar manufacturer will soon be able to prove exact measurements, or at least a better sense of the geometry of the radar field so a shop can make more educated repair-or-replace decisions. (Here's a generic, macro example from Tier 1 supplier Delphi that gives a sense of what geometric "field of view" measurements could be useful if available at a micro, Nissan bumper-specific level.)
Of course, following all of Nissan's OEM repair procedures would mean the shop would also have post-repair scanned and calibrated the technology to verify the radar worked.
Every little bit helps in terms of OEM guidance, and shops can always check with Nissan or I-CAR for more answers and direction on gray areas.
Read more about what Nissan had to say and see more bumper cover guidance from I-CAR here with the March 8 Repairability Technical Support post.
More information:
"OEM Linking Pin: Nissan Blind Spot Warning Clarification"
I-CAR Repairability Technical Support portal, March 8, 2017
Nissan Collision website (includes position statements)
"POSITION STATEMENT: Blind Spot Warning (BSW) Precautions"
Nissan, Feb. 21, 2017
"POSITION STATEMENT: Bumper Fascia Replacement with Sonar"
Nissan, June 20, 2016
Images:
The 2014 Nissan Murano had blind-spot warnings as an optional feature. (Provided by Nissan)
Nissan's blind spot warning system is demonstrated in this rendering. (Provided by Nissan)
Share This: