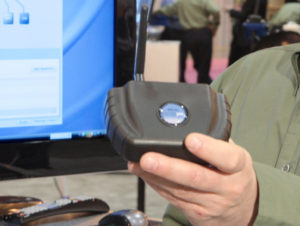 The Automotive Service Association on Monday announced its support for pre- and post-repair scanning every vehicle unless an automaker itself identified an exception.
"The Automotive Service Association supports the electronic scanning of all vehicles prior to and after collision repairs are completed in order to ensure that all potential damage has been identified to achieve a safe and complete repair," it declared in a position statement. "ASA will maintain this position until such time as the vehicle manufacturers identify the specific years, makes, models and scenarios where such scanning is not necessary."
The decision shouldn't come as much of a surprise. The organization, along with the Society of Collision Repair Specialists, Alliance of Automotive Service Providers and Assured Performance, in 2011 declared OEM repair procedures the definitive way to fix a vehicle. So backing OEM scanning position statements — which repeat stances generally present in OEM repair procedures anyway — is par for the course.
"ASA's position on pre- and post-repair vehicle scanning is consistent with similar positions issued by General Motors, Audi, Honda, FCA (Chrysler), Toyota, Nissan and the Equipment and Tool Institute (ETI)," ASA Collision Operations Committee director Scott Benavidez said in a statement.
Nissan is technically looser than the ASA on OEM pre-repair scanning, and Toyota indirectly suggests but stops short of mandating pre- and post repair scans, contrary to the ASA. However, from a liability perspective, eliminating subjectivity on a customer or policyholder's vehicle is certainly attractive.
"ASA also supports full disclosure and a customer's written acknowledgement of the diagnostic trouble codes (DTCs) identified by the scans, along with documenting and informing the customer of other issues with the vehicle that are not related to the accident, but where a DTC is present," ASA President and Executive Director Dan Risley said in a statement.
SCRS has suggested a similar disclosure, sharing a sample consent form from Collision Diagnostic Services. Following consultation with an attorney qualified to handle such matters, the document could be adapted for use at one's own auto body shop.
The ASA also has compiled OEM position statements onto a new portal webpage, an apparent companion to the OEM Resource Center the trade group launched last year. While a generous gesture by the association, we'd remind readers that the only truly current option will by definition be an OEM repair procedure site itself — even the OEM-backed OEM1Stop.com might not immediately reflect new position statements the second they're posted by an automaker.
More information:
ASA OEM position statement page
Featured image: Chrysler dealer technical operations and global service director Al Motta displays the wiTECH in 2009. (Provided by FCA)
Share This: