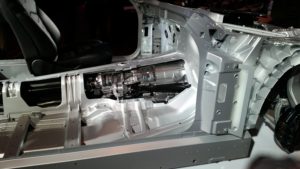 Besides insight into parts and claims, highlights from LKQ's first-quarter earnings call Thursday included:
Transmissions
LKQ CEO Robert Wagman announced last week that the company expected to launch a remanufactured transmission business in Oklahoma in the fourth-quarter of this year.
"We're excited about the opportunity," Wagman said.
The transmission repair market is worth $2.4 billion, according to Wagman. On top of that broad potential, Wagman said selling reman transmissions fits with LKQ's philosophy of "putting one more part on the truck." The same logic led to the company entering aftermarket glass in 2016 by buying PGW.
However, this time LKQ is greenfielding the Oklahoma City, Okla., transmission operation rather than buying its way into the industry.
"There really aren't a lot of good acquisition candidates," Wagman said. The transmission repair industry tends to be like AAMCO, where a customer's transmission is rebuilt on-site, he said.
LKQ sells roughly 300,000 used transmissions, and "we pick up a core with every one of those," Wagman said. The company can stick those cores into a remanufactured transmission and "right back on our shelves," he said. The Oklahoma City site was chosen because of its proximity to the company's core division in Texas, according to Wagman.
LKQ's reman engine division will oversee the transmission operation. Wagman said LKQ knows which transmissions are in high demand, and it would focus on such "high, fast-moving units at first."
Wagman described the business as a "sizeable opportunity." Chief Financial Officer Dominick Zarcone said that remanufactured engines had gross margins in the "north of 40 percent range," and LKQ anticipated that reman transmissions would fall "in that same ZIP code."
Total losses
CCC reported a "slight uptick" in total losses in the first quarter of 2017, according to Wagman. Out of all claims, totaled vehicles took up the "high 18 percent range," he said.
CCC projected that this amount should level out as newer vehicles enter the repair cycle, he said.
Total loss proportions ebb and flow with used car values, Wagman suggested. Used car values actually rose last month, and LKQ had yet to see a decline, said Wagman, who cited Manheim data in reporting the increase.
Wagman said total losses aren't necessarily bad for the company, even though any car totaled won't need to buy parts from LKQ for a repair. (The same concept came up in a February LKQ earnings call; check out our coverage then for a deeper look at total losses.)
"That's how we get our inventory for salvage," Wagman said of total losses. In fact, LKQ's growth might be held back in part by its lack of recycled part inventory.
"I think there's a healthy balance" between total losses and repairable vehicles, he said.
Growth; hunt for new CFO
LKQ plans to continue to grow in part through acquisitions, Wagman and Zarcone said.
"The acquisition pipeline is healthy," Wagman said, noting that LKQ was gunning for deals "in particular, throughout Europe."
Zarcone also discussed expansion in recounting a "wish list" of qualities LKQ would like to see in his CFO successor. Zarcone will become CEO following Wagman's formal retirement in a couple of months.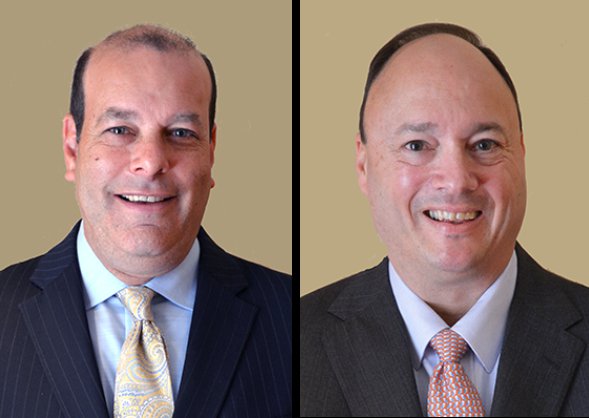 Zarcone said the company would like to see a CFO candidate with merger and acquisition experience. It also would prefer a prospect who could bring capital markets expertise to the CFO job, as LKQ planned to "grow rapidly" and need financing for that.
Other wish list items included diversity, international experience, public company experience and a background in automotive or distribution.
Zarcone said LKQ doubted any single candidate would check all of those boxes, but those qualities constituted the overall the "wish list."
"I would like to thank all of our nearly 40,000 employees, our stockholders, our board, our external constituents, friends and, most importantly, my family, for your trust, loyalty, support and commitment over the last six years as LKQ CEO," Wagman said on the call. "There simply are not enough words to explain my gratitude.
"As I step aside and enter a new chapter of my life, I can say with utter conviction and enthusiasm that I have never been more excited about the future of LKQ."
Hat-tip to Seeking Alpha, whose earnings call transcript helped us more efficiently pull quotes.
Images:
LKQ first-quarter 2017 earnings call transcript
Seeking Alpha, April 27, 2017
LKQ first-quarter 2017 earnings call
LKQ, April 27, 2017
"LKQ Corporation Announces Record Results for First Quarter 2017"
LKQ, April 27, 2017
LKQ first-quarter 2017 earnings presentation
LKQ, April 27, 2017
Images:
The transmission of a Cadillac CT6 is on display at the Center for Automotive Research Management Briefing Sessions event in 2016. (John Huetter/Repairer Driven News)
Outgoing LKQ CEO Robert Wagman, left, and LKQ CFO Dominick Zarcone, soon to be his successor, are shown. (Provided by LKQ)
Share This: