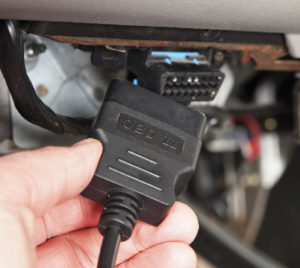 Hammer & Dolly's July 2017 issue includes an interesting letter from GEICO in which the insurer declares it "continues to believe each claim needs to be handled on its own merits" with regards to diagnostics.
The letter by D. Ryan West, vice president of the GEICO claims home office, was in response to a June article quoting GEICO performance review director Joe Lacy:
Joe Lacy, GEICO's director of performance review … insists that GEICO feels pre- and post-repair scans are needed and will pay for them.
"We are not going to argue," he says. "All the manufacturers say it's necessary. We've made the commitment. We are going to do it. How do you argue with manufacturing? It's a requirement." …
No. 2 GEICO and No. 1 State Farm were the only insurers among the nation's Top 10 to give Hammer & Dolly an interview on diagnostics before the deadline for the June issue — or at all. (And both carriers deserve credit for that.)
"As the article makes clear, the scanning process and its role in the automotive repair process is still evolving," West wrote regarding the "Dolly & Hammer" coverage. "Some major manufacturers have published guidelines on the process and others have not.  Those that have are not all consistent …
"GEICO continues to believe each claim needs to be handled on its own merits."
To some degree, Lacy and West actually appear to be saying the same thing. Both men suggested manufacturer directions are important to GEICO. Both noted sublet payments would need to be "competitive" — i.e., GEICO evaluates claims case-by-case, at least in terms of cost.
But Lacy's quote generalizes the issue to characterize scanning as consistently required, while West's letter downplays the likelihood and importance of diagnostics.
Given the market share of the OEMs which have issued position statements and the content of those statements — to say nothing of automakers which might have discussed scanning in repair procedures but not released a position statement, Lacy is right in a practical sense. Scanning is going to consistently, if not always, be needed.
Read West's letter here and read the initial coverage, including what State Farm had to say, here.
Washington Metropolitan Auto Body Association Executive Director Jordan Hendler, whose organization produces Hammer & Dolly in conjunction with Thomas Greco Publishing, also weighed in and criticized the general "case-by-case" concept in the July 2017 issue.
"When the OEM repair procedures document specific calibration operations (on top of scanning, mind you), then how is that confusing? How is it not necessary? Even if something is new-ish or presented differently in recent history, it most certainly doesn't mean it is bad or needs to have a 'case-by-case' basis approach," she wrote.
"Speaking of the case-by-case basis approach, I find this to be even more troublesome of a tactic to negotiate repair methodology for each and every car. It isn't even logical. How can a post-repair scan/diagnostic scan – with the same procedural information – be deemed necessary on a Mercedes and not a Honda by the same person with the same company? At the outset, this only looks like a cost-control mechanism and not a safety determination for proper repairs overall."
More information:
GEICO letter to Hammer & Dolly
Hammer & Dolly, July 2017
"Insurers and Scanning: A 'Very Big Disrupter'"
Hammer & Dolly, June 2017
Featured image: It's important to scan vehicles, OEM position statements state. (BanksPhotos/iStock)
Share This: