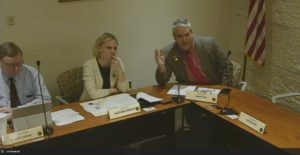 Indiana Senate Insurance and Financial Institutions Committee members — notably a critical state Sen. Andy Zay, R-Huntington — asked witnesses to compare the direct repair program and non-DRP experience during a Thursday hearing on a shop choice bill.
Senate Bill 164, sponsored by Senate Majority Whip Mark Messmer, R-Jasper, would ban the option for an insurer to "Limit the ability of an insured or claimant to choose the repair shop."
A carrier wouldn't be able to demand a claimant bring their car first to "a drive-in claim center or similar facility that is solely controlled by the insurer."
Under the law, it would also be considered a "deceptive act" if a shop were to "Coerce or intimidate the insured or claimant to boycott an insurer's drive-in claim center or similar facility."
The bill doesn't specifically mention steering-related intimidation or coercion by an insurer. (It does however prohibit "a boycott, intimidation, or coercive acts in connection with negotiations concerning repairs to a damaged motor vehicle for which the insurer is liable under an insurance policy.")
While expressing concerns about other elements of the bill, Insurance Institute of Indiana and State Farm lobbyist Jon Zarich indicated support for the shop-choice sentiment in SB 164 during the hearing.
"For us, we do not steer, we do not support steering." He said his clients supported the right of a policyholder to pick their shop.
"We're going to work with whatever shop they choose," he said.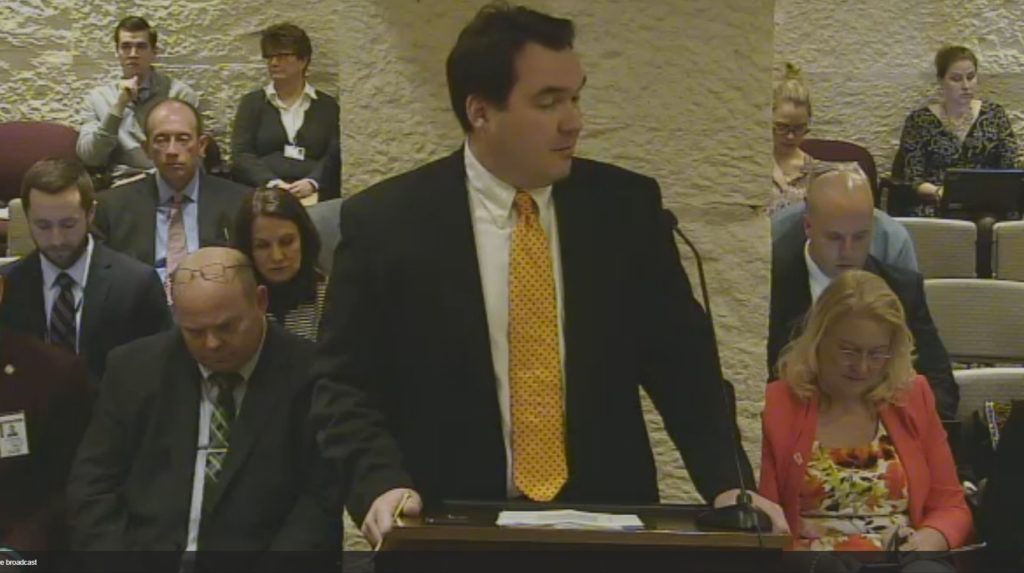 However, he did note that while "we don't force anybody to go to a particular drive-in location," a ban on doing so suggested to consumers there was something wrong with the overall concept of concierge sites and could lead to lawsuits. (Which seems like a stretch, but never mind.) The industry wouldn't want "our innovation" to be threatened by state statute, he said.
He said other elements of the bill would affect insurer DRP relationships with "very quality shops." SB 164 also declares that an insurer can't:
(5) Adjust a damage appraisal made by a repair shop while the extent of damage is in dispute without conducting a physical inspection of the motor vehicle.
(6) Specify the use of a particular vendor for the procurement of parts or other materials necessary for the satisfactory repair of the motor vehicle. This subdivision does not require an insurer to pay an amount greater than a reasonable market price for parts or materials of like kind and quality in27adjusting a claim.
(7) Unilaterally and arbitrarily disregard a repair operation or cost identified by an estimating system the use of which has been agreed to by the insurer and the repair shop for determining the cost of the repair.
Zarich called DRPs "our ability to innovate" and better serve consumers as well as a means of controlling costs and competing with rival carriers.
"It is a competitive function for the industry," he said.  "… It's a chance for us to put our best foot forward."
DRP shops had contractual relationships about factors like training, turnaroudn time, and guarantees on repair work, according to Zarich.
The "primary function" was to create a better customer experience and better repair, and keeping costs down keeps premiums down, he said. (It hasn't necessarily worked out that way; the average combined premium — liability, collision and comprehensive — rose nearly 6.3 percent in Indiana and 11.11 percent nationwide between 2011 and 2015, the last year for which NAIC data is available.)
But Zay — who owns a small auto rental company — attacked the nature of the DRP relationship. He raised the idea of a DRP shop receiving payment automatically from an insurer while a customer received a check and had to handle the matter themselves at a non-DRP shop.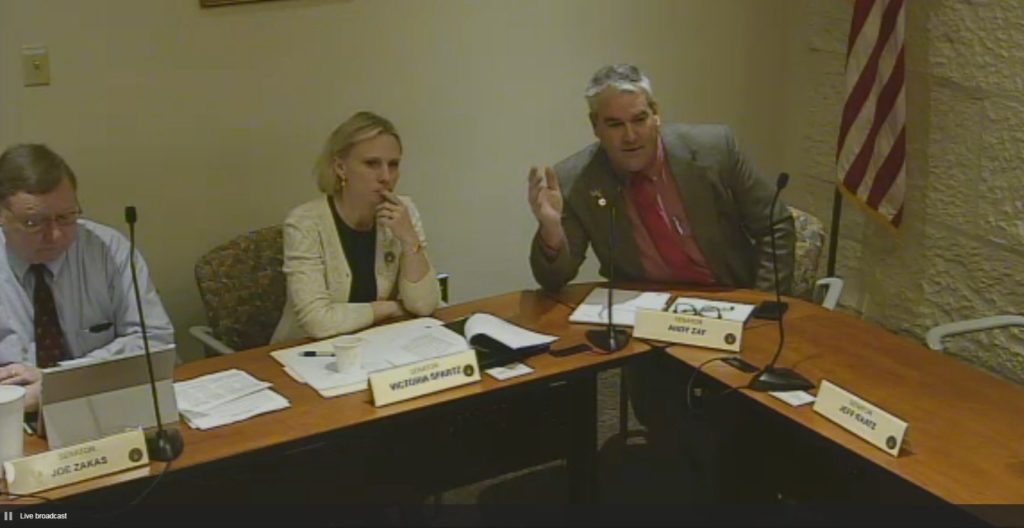 "The dollars will go directly to that body shop," he said of DRP shops. But for a non-DRP shop, the customer might have to wait on the insurance company for payment, a "terrible inconvenience."
"That, in definition, is steering," Zay said.
Zarich described multiple methods of payment. Sometimes, this was dictated by external factors (such as the law surrounding insureds versus claimants), and other times, the carrier might have to cut a check to an insured and lienholder, he said.
Zarich recalled an instance where he needed repairs and was issued a check for the exact amount of the estimate from the shop — which wasn't a preferred provider — and didn't have to go out-of-pocket.
Zay said local agents won't even refer customers to various body shops, declaring that the agents' affiliated insurers mandate customers use a preferred provider.
He also described a form of steering in his own rental car industry, recalling frequently being told by prospective customers that their insurer won't pay their rental car claims because he's not an approved provider. But the carriers refuse to allow a local provider like him on the program because they have national providers.
"This is a problem," Zay said. He said his 50-year business has set up rental cars for people who "know me," but the carrier "pulls them out of my car" and sends them to a larger provider because "'That's who we pay for — at this rate.'"
Zarich said his clients want a "robust marketplace" and might not be aware of the issues in the market.
"We appreciate those concerns," he said.
Shop owners present to support the bill also spoke about the difference between DRP and non-DRP shops.
Max Bland, owner of Minton Body Shop, said that often when customers go to a non-DRP shop, "things don't go very smooth."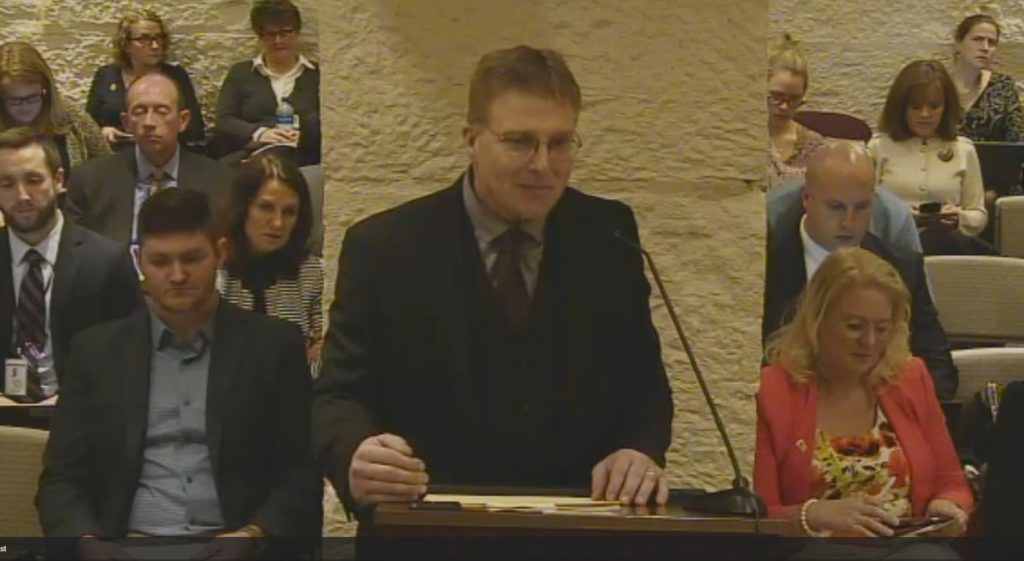 Sometimes the customer has to wait days for an adjuster or first visit a specific location or even another shop "they don't even want to go to."
At a DRP shop, the shop can proceed with repairs immediately because of the relationship, he said.
Indiana Auto Body Association President Doug Martin (Martin's Body Shop), whose organization supported the bill, said Wednesday his shop made a business decision to be a DRP shop for some, but not all insurers.
He noted that sometimes issues will arise even with their DRP partner insurers, and the shop would make a decision of whether to stick with that carrier.
Asked by Zay if it would be possible to stay in business without being a DRP shop, Martin said yes.
But Zay said he thought it would be difficult, and "I find that very disconcerting" as a car rental agency representing rural areas.
Don Richardson, owner of Pike Collision, said he used to be on DRPs and never had to seek out work. He then worked for more than a decade for Progressive.
"I've seen the steering," he said.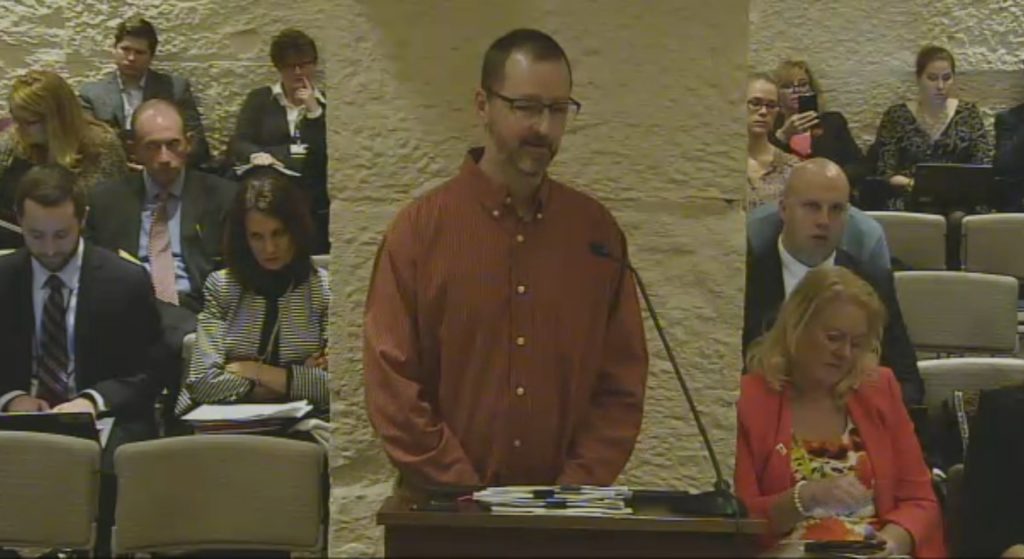 When he reopened his shop, he decided not to be part of any DRPs.
"I wanted to gain customers just on my work, my quality," Richardson said. He said it hasn't been hard to find work, being in a small town where people knew him, but a DRP might have brought in more business.
Committee Chairman Chip Perfect, R-Lawrenceburg, said SB 164 will receive an overhaul (both collision repairers and Zarich expressed a desire for changes Thursday) and then likely be heard again by the Senate Insurance Committee.
Be heard: Indiana legislator contact information can be found here.
Images:
State Sen. Andy Zay, R-Huntington, was critical of direct repair programs during an Indiana Senate Insurance and Financial Institutions hearing on Jan. 11, 2018. (Screenshot from Indiana Legislature video)
Insurance Institute of Indiana and State Farm lobbyist Jon Zarich speaks during an Indiana Senate Insurance and Financial Institutions hearing on Jan. 11, 2018. (Screenshot from Indiana Legislature video)
Max Bland, owner of Minton Body Shop, speaks during an Indiana Senate Insurance and Financial Institutions hearing on Jan. 11, 2018. (Screenshot from Indiana Legislature video)
Pike Collision owner Don Richardson speaks during an Indiana Senate Insurance and Financial Institutions hearing on Jan. 11, 2018. (Screenshot from Indiana Legislature video)
Share This: