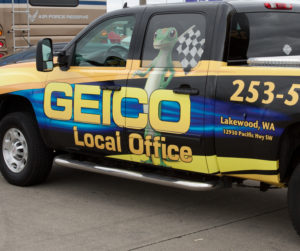 A GEICO adjuster supervisor testifying last week to support his insurer's denial of more than $10,000 mentioned other sources but not the actual OEM repair procedures when asked if there's a manual for fixing a 2016 Ford C-MAX.
Collision Company owner Brad Buck filed the lawsuit under an assignment of proceeds for his customer, suing the at-fault driver in the collision for the difference between GEICO's final tally of $6,338.36 and Buck's $16,753.85.
GEICO had objected to Buck's disassembly of the third-party claim vehicle without consulting the carrier and to certain procedures involved with refinishing the Ruby Red vehicle.
GEICO MDP Lucas Sarpong testified Thursday that there was no need for the disassembly beyond the point of impact, and he disagreed with the concept of 100 percent disassembly. He said he took Buck's estimates to other area body shops, and after speaking to other repairers, he felt paying more would be unnecessary.
Asked by Collision Company attorney Mark Williams asked if he had told Buck his business practices and the way he fixed vehicles wasn't correct, Sarpong said no.
"I'm just going off of industry standards," Sarpong said. He said he asked multiple shops if GEICO was missing anything on its estimate given the difference between Buck's and his estimate, and the answer was no.
Williams asked if there was a formal book of industry standards for fixing a 2016 C-MAX.
"Everything that we do is I-CAR," Sarpong said. "… I-CAR is the industry." Sarpong said earlier all GEICO adjusters go through I-CAR, and he personally was I-CAR Platinum.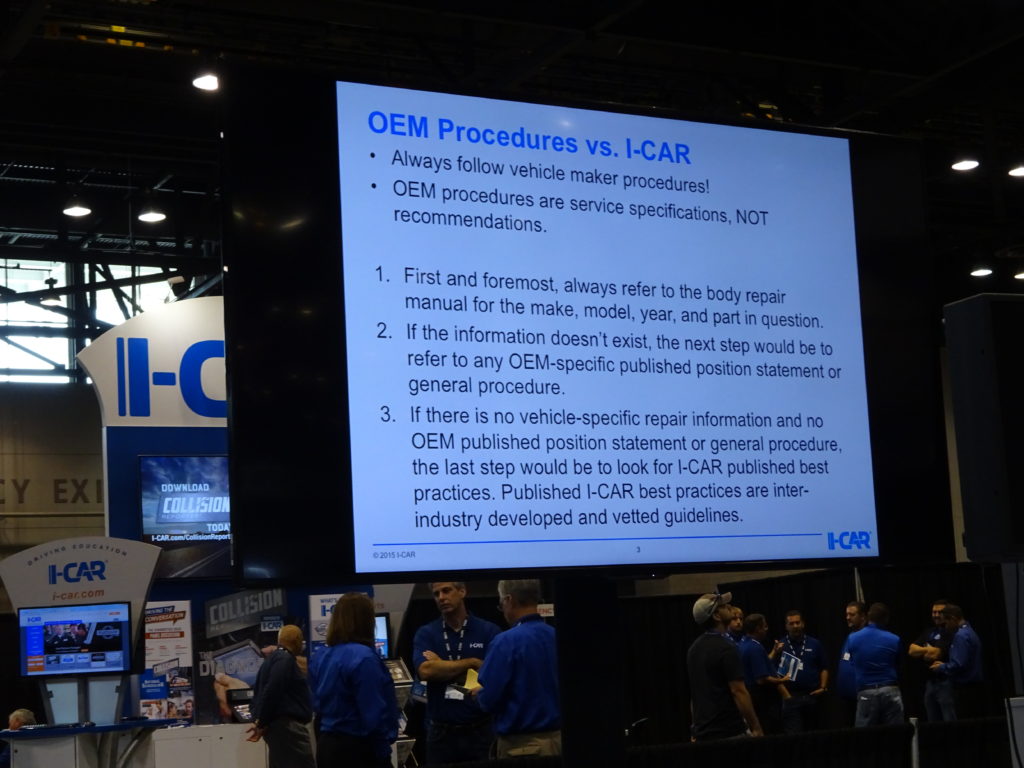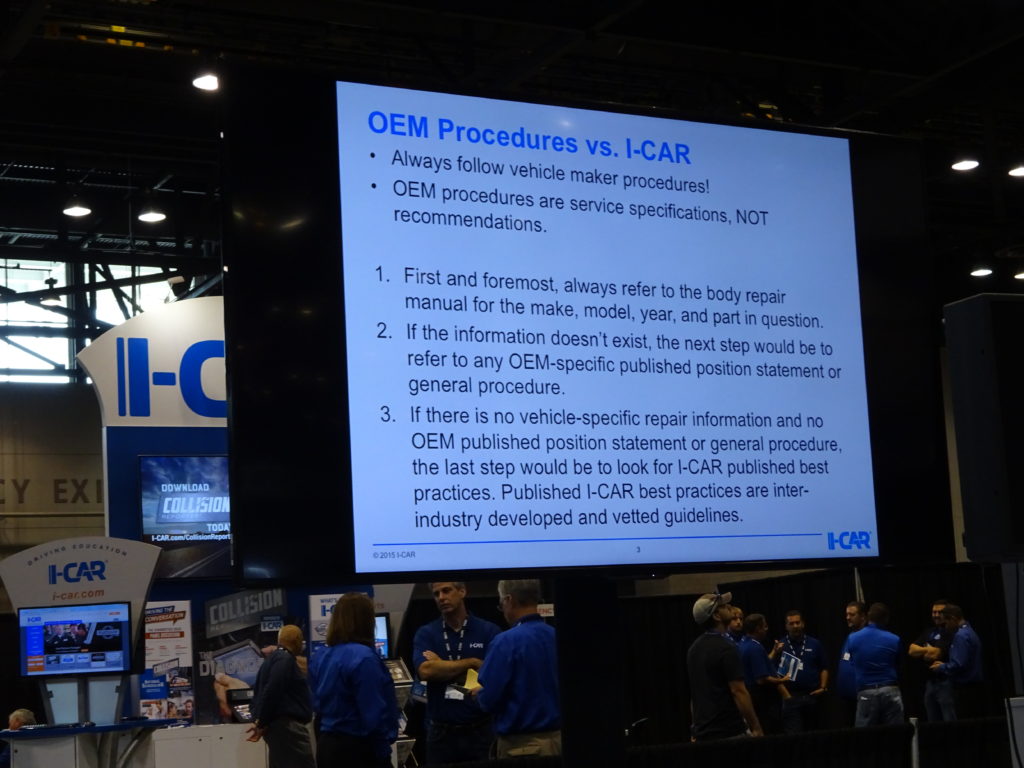 Sarpong said that "what is customary" also was a guide.
Asked if there was any kind of manual to repair the C-MAX, Sarpong said, "Not physically for that vehicle."
Sarpong and GEICO did not respond for requests seeking clarification on Sarpong's comments.
It seemed odd that an I-CAR Platinum adjuster supervisor for the nation's No. 2 insurer seemed to be unaware of such a fundamental element of collision repair as the OEM repair procedures. It's possible he was referring simply to the existence of a manual related to the 100 percent disassembly concept disputed in the case. However, Williams' questions referenced the actual repair of a 2016 Ford C-MAX.
I-CAR has for years declared automaker repair procedures the way to fix vehicles, calling them "service specifications" in 2017. I-CAR's uniform repair procedures — which it says are trumped by OEM repair procedures — also reference following paint manufacturer guidelines, another element of contention in the case.
More information:
"Always Follow Vehicle Maker Procedures"
I-CAR, July 7, 2016
Images:
A truck with the GEICO logo is seen in 2012. (drial7m1/iStock)
Echoing an I-CAR July 2016 post, an I-CAR slide at NACE 2017 reiterates that OEM procedures take absolute precedence. (John Huetter/Repairer Driven News; photo of I-CAR slide)
Share This: