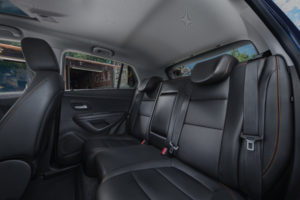 The Database Enhancement Gateway, which allows repairers and insurers to make inquiries and suggestions of the Big 3 estimating providers at no cost, was augmented in 2015 to offer weekly tips for repairers on the Audatex, Mitchell and CCC programs online and through the Society of Collision Repair Specialists' email list.
If you haven't used the free service before to submit questions about estimating collision repair work or just browse responses to other carrier and shop questions, check it out. It's a good way to find IP best practices and help write the most accurate estimates or appraisals possible.
Here's some areas spotlighted as tip-worthy by the DEG. To receive the tips as soon as DEG releases them, like/follow the DEG's Facebook and Twitter feeds. (It also posts videos to a YouTube channel once in a while.) Or just browse the more than 10,000 inquiries and responses in the database and see what else you learn.
CCC: Front-end alignment doesn't include work in the rear
A Database Enhancement Gateway user whose inquiry was highlighted in a June tip pointed out in May that the rear of a vehicle had to be aligned to do a front-end alignment.
"When performing an alignment, we are required to set up measuring heads on all 4 wheels," the user wrote about a 2013 Hyundai Elantra being estimated in CCC. "Does the Align front wheel time for 1.4 include to set up all 4 heads on the vehicle or do we need to add 'check rear alignment' as well?"
Would an estimate containing a front alignment or a front specification check always have to include that operation "Since alignment is always based of the rear wheels first," the user wondered.
"Please clarify Align front wheels vs Check rear alignment and when is the rear alignment check applicable and not applicable with the align front wheel selection in CCC." they requested.
CCC confirmed its work time omits the rear.
"After review of the concern, the estimated work time applied to Front End Alignment is to perform set up and align procedures on the front of the vehicle only," the information provider wrote. "If any procedures or adjustments are required to be made to the rear of the vehicle they would be considered not included."
"Example would be a vehicle with a non-adjustable rear axle," the DEG wrote. "The front alignment is always dependent on the rear end to be in correct specifications prior to adjusting the front end."
It wrote that an estimator or adjuster would select "Wheel alignment front wheels" and add "Check Rear alignment" from the options related to the rear suspension.
"Additional operations to set up the heads and read the specifications prior to making any adjustments on the front," the DEG wrote.

Panel times don't include electronics
CCC, Mitchell, and Audatex don't include the removal or setting back of electronics like wires, computers or modules within their panel repair or replacement times "unless specifically noted in footnotes of the specific component you are working on," the DEG wrote in June. 
It had to be manually added because the IPs can't know the exact "vehicle options and various complexities running wiring in the vehicle," the DEG wrote.
The DEG also noted a word of caution within the Mitchell P-pages:
When working with vehicles equipped with on-board computers, manufacturers recommend removal if temperatures are likely to exceed 176×F (80×C). Do not apply heat from a torch or weld in the immediate vicinity of computers without protecting them. Remove if necessary.
Many vehicles have multiple computers such as: Electronic Control Modules (ECM), Body Control Modules (BCM), individual computers for Anti-Lock Brake Systems and Electronic Suspension systems. All of these computers should be protected or removed before exposing them to high heat. Never connect or disconnect these units with ignition switch on, or charge a battery with battery cables connected. Before servicing, ground yourself and ground the work area to discharge stored static electricity.
Computer control information is listed in the Electrical Section of all Mitchell Collision Estimating Guides. There is a footnote below the listing or an illustration describing the location of each unit.
IPs split on masking bumper covers
Mitchell appears to break from CCC and Audatex on the inclusion of masking unpainted parts of bumper covers, based on a June tip and various statements by the three systems.
"Please note, masking of non-painted areas within the (perimeter) of a bumper cover is not included in the refinish allowance, unless identified with a labor footnote," Mitchell wrote in response to a May inquiry about a 2017 Toyota 4Runner.
"Rear Bumper Cover labor 2.6 hrs does not seem adequate to refinish the cover," the DEG user wrote. "Bumper is large size, with also a complex step pad to mask off and protect not to get over spray on. Bumper also has opening for chrome molding which requires additional prep time to get into the crevices so proper prep can be done for paint peeling. Bumper is very flimsy since there is not much support on the stand, making working on the bumper more difficult for rigidity compared to front bumper cover. With the bumper cover labor being low, this also affects the 20% raw plastic prep labor only allowing additional .5 hrs to raw plastic prep the bumper which takes closer to .8-1.0 hrs."
---
Learn more about estimating during Repairer Driven Education
Seeking more estimating guidance? Learn more during the SEMA Show in Las Vegas at "Damage Assessment Documentation: Key Steps for Maximum Reimbursement" with John Shoemaker of BASF, "The Imperative of Accessing and Retaining OEM Repair Information on every Structurally Repaired Vehicle" with Pete Tagliapietra and Wil Peck of NuGen IT. The sessions are part of the Society of Collision Repair Specialists Repairer Driven Education Series Oct. 29-Nov. 2. Register here for individual RDE classes or the series pass package deal.

---
Aside from its note about masking, Mitchell stood by its 2.6 hours per P-pages Procedure 28: "After review, we have determined the published refinish allowance to be sufficient to perform the requirements of the opration as outlined in Procedure 28."

"Masking the grained, textured, or non-body color portions in preparation for body color application is an included operation," CCC writes in its MOTOR Guide to Estimating. This work is only counted once in the refinish time, however, the DEG noted.
"Should the process require multiple masking operations for preparation and again for refinish, this would require an additional on the spot evaluation," the DEG wrote.
Audatex's Database Reference Manual states that its "refinish labor provides for masking within panel boundaries (e.g., openings, blackout effect, grilles, molded impact strips, indentations, textured/paint to match areas, etc.)."
The DEG also advised that "Masking Material cost is NOT INCLUDED with labor times" for all three systems. (Emphasis DEG's.)
Pre-, post-washing not included in any labor times
The DEG told repairers in a July tip that no Audatex, CCC or Mitchell labor times include washing the car before or after the job is done.
"Vehicles may require a pre-wash prior to starting repairs to remove contaminants, dirt, grime, and/or debris," the DEG wrote. "This process is NOT INCLUDED in the information provider's labor times.
"After repairs are complete, final wash, detail and clean-up of the repair process is NOT INCLUDED in labor times.
"Both process' would require an on the spot evaluation of appropriate material cost and labor."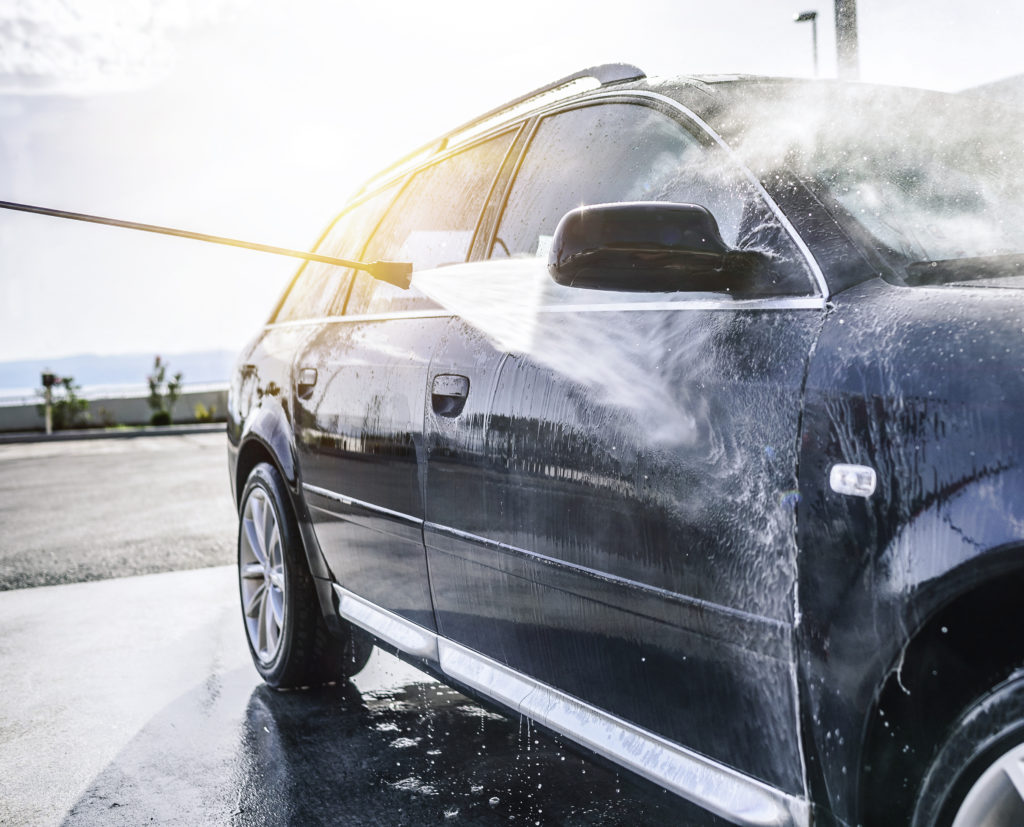 Seat belt inspections not included in any labor times
Inspecting seat belts after a crash is required by General Motors every repair, and similar requirements might exist for other OEMs as well. These checks — a potentially lengthy process, Collision Hub has demonstrated — wouldn't be included procedures in any of the three estimating services, according to the DEG,
"OEM's may require a seat belt inspection to be performed after a collision regardless of speed and impact severity," the DEG wrote in July. "This operation is NOT INCLUDED, and will require on the spot evaluation for labor as well as following OEM repair procedures. Documentation from the OEM can be found by visiting www.oem1stop.com then selecting the appropriate manufactures web link for proper information."
About 31 percent of shops who ask to be reimbursed for the work when dictated by OEM repair procedures reported being paid "always" or "most of the time" in an April "Who Pays for What?" survey. However, it was more likely for insurers to "never" pay the shop for their work — and still even more likely the shop had never asked. Around 60 percent of respondents reported never pursuing reimbursement.
Survey co-author Collision Advice CEO Mike Anderson feared this absence of requests stemmed from ignorance rather than generosity.
He said in a statement this was "very concerning in that it indicates to me that too few shops are researching OEM repair procedures and are thus not aware" of OEM requirements.
"Some even go so far as to state seat belts must be replaced if they were in-use during a collision," he said in a statement. "Some OEMs also state that the inspection process includes using a scan tool."
Have a question?
Have a question about AudaExplore, Mitchell or CCC? Submit inquiries to the DEG here. Inquiries, like answers, are free.
More information:
Database Enhancement Gateway homepage
Images:
The 2018 Chevrolet Trax rear seats and seat belts are shown. (Copyright General Motors)
The Database Enhancement Gateway illustrated how rear alignment work would have to be added separately because, while the front alignment keys off of the rear, the front alignment line item doesn't include that rear time. (Screenshot of CCC)
Share This: