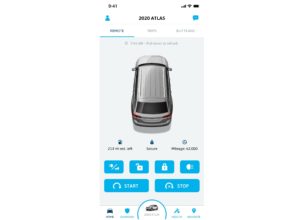 Volkswagen on Wednesday announced that most of its 2020 model year would come standard with its Car-Net connectivity feature — and it'd be free for the first five years of ownership.
Considering that CCC data finds the average repairable vehicle in 2018 just 5.9 years old and the average totaled vehicle 9.66 years, it's very likely your customers will have the feature active. Volkswagen spokeswoman Jessica Anderson confirmed Thursday that the buyer of a used Volkswagen within its first five years will also get Car-Net free.
This could mean additional scrutiny on a collision repair.
In addition to checking the level of the fuel tank remotely, Car-Net allows the owner to receive diagnostic information if they wish.
"Vehicle Health Reports can provide owners easy access to diagnostic information," Volkswagen wrote in a news release Wednesday. "Reports generate automatically each month after enrollment, and are sent directly to the email address in the owner's profile; owners can also request updated reports anytime through the mobile app. When it's time for scheduled service, Car-Net can not only notify the customer, but also provides a simple way to schedule a dealer visit."
Anderson said the feature didn't have the specificity of diagnostic trouble codes.
"The vehicle health reports only gets/displays the service key warnings from the vehicle that indicate a potential issue," she wrote. "We do not have the DTC trouble codes.  That is why we refer the customer to the dealership for help."
---
Learn more about vehicle technology and trends at Repairer Driven Education
Find out more about vehicle technology and trends at SEMA with "Repair process 2020" featuring Doug Craig of LORD at 9:30-11:30 a.m. and "Mobility: The Future of Automotive Protection and Beautification," with Jennifer Boros, Gareth Hughes and Ranju Arya of PPG" at 3-5 p.m. Tuesday, Nov. 5; and "Auto industry disruption: Win despite change!" with Frank Terlep of asTech on 9:30-11:30 a.m. on Wednesday, Nov. 6. The sessions are part of the Society of Collision Repair Specialists Repairer Driven Education Series running Nov. 4-8. Register here for individual courses or the series pass package deal, which includes the entire week of classes, all three parts of the OEM Summit, IDEAS Collide and the Nov. 7 Sky Villa afterparty.

---
But as it appears to be more detailed than what the consumer would learn just with a dash light, repairers might encounter situations where the vehicle alerts the consumer to activity during the repair — or worse, an issue not addressed during the repair. Particularly if the shop failed to look for such issues themselves with a post-repair diagnostic scan.
The system also could trigger alerts related to a vehicle's motion during the repair if not disabled. It's intended to bust a valet who has too much fun with your car or your teenage kid who sneaks out, speeds, or drives out of the area you say is OK. But it could also unintentionally capture a body shop's behavior, which could raise eyebrows in the customer's home if the shop hasn't disabled the tech or discussed the possibility of test drives or other vehicle operation with the owner up front.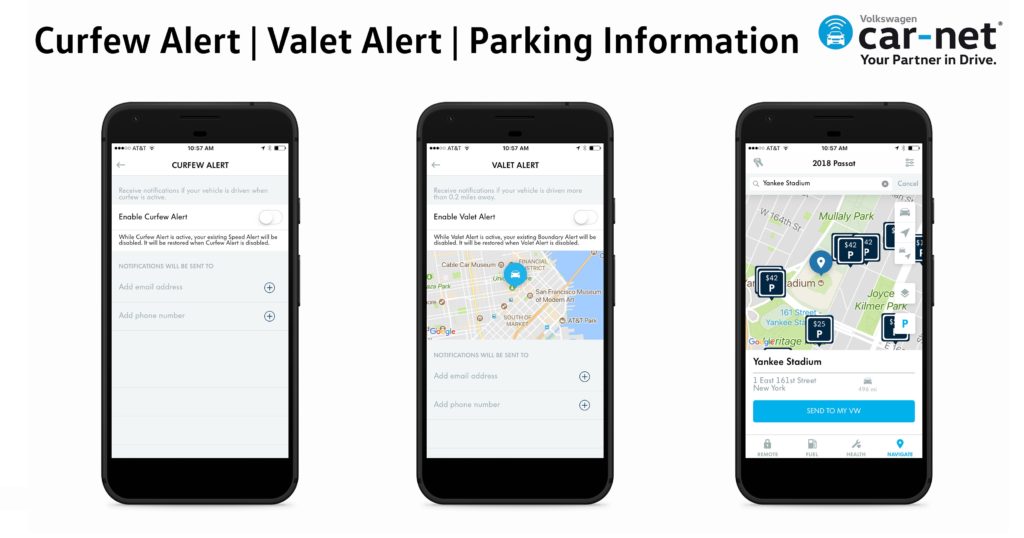 "Family Guardian services and Roadside Call Assist can provide added peace-of-mind no matter who is driving," Volkswagen wrote. "Speed alert notifies the owner when the pre-determined maximum speed limit is exceeded. Boundary alert lets the owner know when the vehicle has traveled outside of a pre-set virtual boundary. Curfew alert notifies the owner if the vehicle is driven while curfew alert is on. Valet alert alerts if the vehicle is driven more than 0.2 miles from the valet drop-off location. The Car-Net app allows users to control who receives notifications by designating primary and secondary users, with varying levels of control and functionality for each. Notifications can come in the form of text messages, emails, or push notifications from the mobile app itself."
Starting in 2020, Car-Net's new DriveView will allow customers to track their driving behavior and use it to seek "discounted rates from some of the top automotive insurance companies in the country."
Potentially, this could shake up which carriers get the business of both the best and the worst drivers — which could matter if you're a direct repair program shop in a VW-heavy market.
"This program can also help Car-Net users monitor their driving by tracking activities like night driving, hard braking, idle time, and excess speed," Volkswagen wrote. "These factors all contribute to an overall driving score, which is visible within the mobile app.
Driver behavior coaching through telematics programs like this has been proven to proven to work, and is therefore a concern for collision volume.
Safe & Secure upgrade
An associated "Safe & Secure" upgrade costing $99 a year allows Volkswagen to detect a crash and offer assistance.  Anderson said it doesn't at this time recommend Volkswagen certified body shops, but we'd recommend shops keep an eye on that possibility — particularly since she clarified Friday the OEM does tow exclusively to certified shops.
Other OEMs already have confirmed they can or would do so with their competing connected car systems. (For example, here's Volvo, GM, Nissan and Ford.)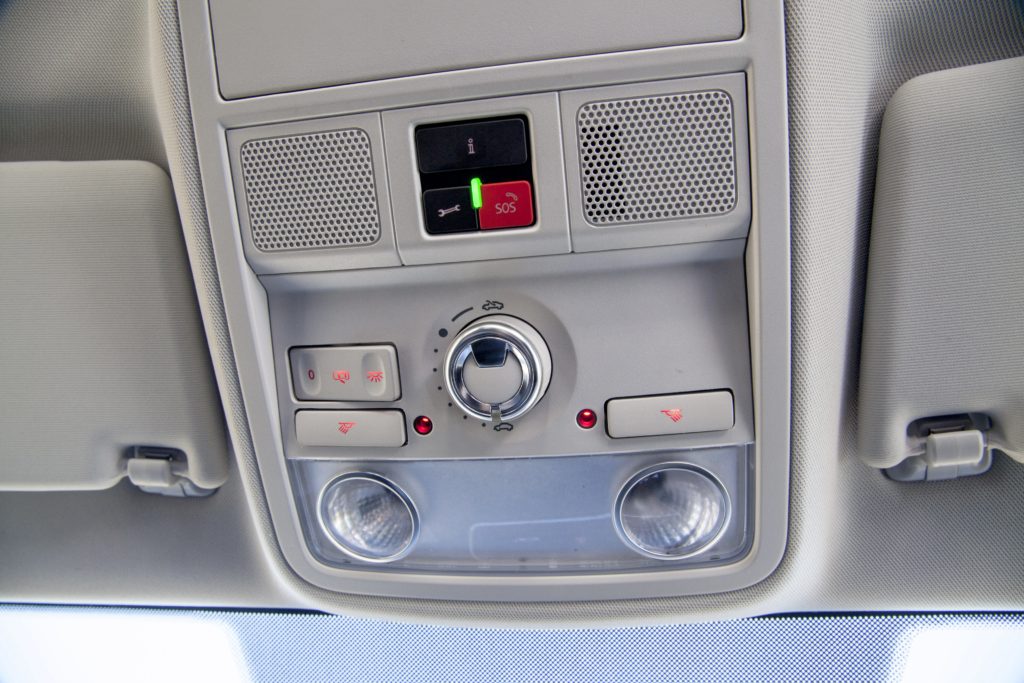 "The automatic crash notifications happen when the airbags deploy in the vehicle and then the VW Car-Net Response Center gets the notification from the vehicle," Anderson said in a statement Friday. "They then proceed to call the vehicle to see if they need help.  We do not have a process for providing crash data to Volkswagen repair/body shops. If towing assistance is needed, vehicle tows are exclusively dispatched to Volkswagen certified shops."
Safe & Secure features include:
Information Assistance—accessed through the i-call button within the vehicle—allows the driver to speak to a Car-Net agent for support needs, such as points of interest and account services. Emergency Assistance can be accessed through the SOS button in the vehicle, and, if a cellular connection can be established, puts the driver in contact with the Car-Net service center, who can direct emergency responders to the vehicle's location and notify the user's Emergency Contact. Provided a cellular connection can be established, Automatic Crash Notification can help automatically notify an operator who can quickly contact first responders in the event of a collision. Anti-Theft Alert sends a push notification to the user if the vehicle's anti-theft alarm is triggered, and Stolen Vehicle Location Assistance uses Car-Net to assist law enforcement with locating the vehicle in the event that it is stolen.
If Volkswagen does decide to get into the immediate-recommendation business, shops might also wish to keep an eye on the additional tie between the OEM and the insurance industry offered by DriveView. Volkswagen-certified body shops also on the direct repair programs of the vehicle owners' insurers could take priority in the list of recommended repairers.
Clarification: VW spokeswoman Jessica Anderson learned new information from Volkswagen After Sales, and offered us a revised version of her email statement on Friday more accurately describing the company's interaction with certified shops. The article has been updated with the revised quote.
More information:
"NEXT GENERATION VOLKSWAGEN CAR-NET® COMBINES VALUE WITH A HIGH-LEVEL CONNECTED EXPERIENCE"
Volkswagen, Sept. 18, 2019
Images:
Volkswagen's Car-Net service will be free for five years on most 2020 Volkswagens. (Provided by Volkswagen)
A Car-Net Safety & Security upgrade costs $99 a year and offers the opportunity for Volkswagen to detect a crash and offer help to the driver. (Provided by Volkswagen)
Share This: