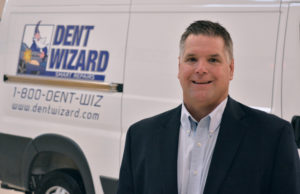 Bain Capital-backed tire vendor Dealer Tire on Monday announced it would buy auto body repair provider Dent Wizard from Gridiron Capital.
Dealer Tire didn't release details of the deal, which it expected to close this quarter. In 2017, the Wall Street Journal cited unnamed sources to report the potential for a Dent Wizard sale valuing the company at around $1 billion.
CEO Mike Black will continue to helm the 2,300-technician Dent Wizard, and Dealer Tire said the company would continue independently.
Dent Wizard's more than 7,000 clients include more than 5,000 dealerships. Dealer Tire called the company No. 1 in "automotive reconditioning services and vehicle protection products."
The Wall Street Journal in 2017 reported that Dent Wizard was estimated to post $80 million in earnings before interest, taxes, depreciation and amortization that year. The sources told the WSJ a buyer might pay a multiple of the low to mid-teens times earnings.
"The combination of the two companies will create the leading aftersales dealer services platform in North America," Dealer Tire wrote in a news release Monday.
Dealer Tire serves more than 8,000 dealerships and is affiliated with more than 20 OEMs globally on parts and tire programs.
Being affiliated with Dealer Tire and part of Bain's $105 billion in assets could make Dent Wizard a stronger competitor to auto body shops and paintless dent repairers.
The news release Monday listed Dent Wizard's offerings as "paintless dent repair, minor wheel and paint refinishing, interior repair and key replacement, in-transit repair, hail and catastrophe services, as well as related F&I products."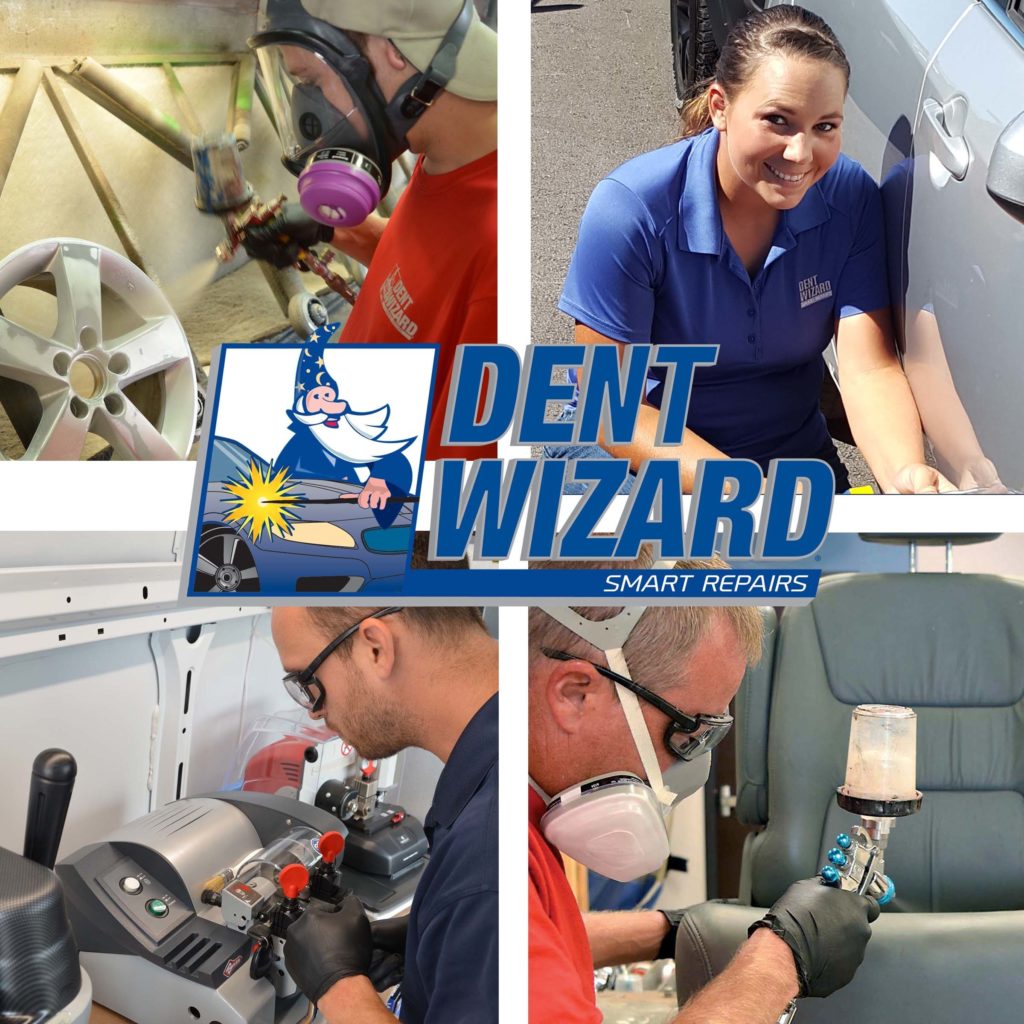 "The combination of Dent Wizard's reconditioning capabilities and Dealer Tire's service lane presence offers greater opportunities to help car dealers increase their fixed operations sales and profits and to increase customer retention," Dealer Tire CEO Scott Mueller said in a statement. "This acquisition aligns with our strategy of making it easy and profitable for dealers to sell more tires, parts, services and accessories."
"Dealer Tire and Dent Wizard have similar goals, core values and compelling value propositions which make this a powerful partnership," Black said in a statement. "This combination is a great fit because our cultures are very much aligned and we will be thoughtful and deliberate in ensuring that we preserve and harness the best of both organizations as we execute on the many growth opportunities that we see ahead to serve our customers. We have had an outstanding partnership with Gridiron and look forward to the same with Dealer Tire and Bain Capital."
The WSJ in 2017 noted the interest private equity had taken in the automotive aftermarket — mentioning the acquisitions of Service King by Blackstone and ABRA by Hellman & Friedman.
Dealer Tire itself changed hands two years ago, announcing in October 2018 that Bain had made "a significant investment in the company to accelerate growth and expansion" and bought out the interests of the company's four-year "investment partner" Lindsay Goldberg.
More information:
"Dealer Tire Announces Acquisition of Dent Wizard"
Dealer Tire, Jan. 6, 2020
Wall Street Journal, Oct. 9, 2017
Images:
Dent Wizard CEO Mike Black is shown. (Provided by Dent Wizard)
A promotional Dent Wizard image. (Provided by Dent Wizard via PR Newswire)
Share This: