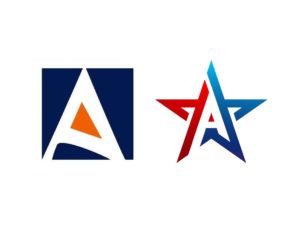 All Star Auto Lights announced Friday it purchased Fayetteville, Ga.-based auto lamp refurbisher Headlights 101.
The deal is the first of the "add-ons" private equity owner Atlantic Street Capital says it wants to bring All Star. Atlantic Street said it seeks to buy companies which would allow the parts vendor to "expand sourcing and distribution capabilities or add-on capabilities in new product categories."
"All Star Auto Lights is a strong platform for us to pursue new market opportunities on a national scale and we are moving quickly with (CEO Matt Immerfall) and his management team to grow the company and further expand its products and services," Atlantic Street Partner Phil Druce said in a statement Friday. "This is an important first add-on acquisition since our investment last year and reflects the strong commitment of resources and energy to deliver best-in-class lighting components for customers who demand time-sensitive high-quality products."
Orlando, Fla.-based All Star sells recycled, certified aftermarket, recycled, and refurbished vehicle lights nationwide. It had seven facilities prior to the Headlights 101 deal.
"We are focused on identifying high quality investment opportunities, with strong cultural alignment, that will enable us to further build our footprint and better serve our customers," Immerfall said in a statement Friday. "Headlights 101 is an excellent fit in both regards, that expands our presence in the attractive Atlanta market and adds a refurbishment and distribution hub to All Star's southeast operations.  In addition, its shipping capabilities allow us to reach a larger portion of the southeast market with one-day shipping."
Headlights 101 CEO and owner Joe Bedwell will remain as general manager.
Even if your shop doesn't use alternative parts, the news is interesting as a reminder of the attention and money private equity is directing at the collision repair ecosystem.
"The U.S. auto collision repair market is a growing category and a variety of factors are causing consumers, insurance carriers, and auto collision repair shops to help mitigate increasing costs with high quality alternatives," Atlantic Capital managing partner Peter Shabecoff said in a September 2019 statement. Both recycled or refurbished OEM parts and aftermarket parts are now a viable, cost-effective alternatives to new parts and All Star is a leader in terms of differentiated price, quality, available inventory, timely delivery, and service. We look forward to partnering with Matt as we expand and grow its operations."
It's also a reminder of the potential for consolidation in other segments besides repair facilities themselves.
Atlantic Street bought All Star in September 2019, with Immerfall declaring then, "We believe Atlantic Street has the right team of professionals to help us achieve our aggressive growth goals." He indicated Atlantic Street could assist with acquisitions and organic growth.
Atlantic Street says it invests in "lower middle market companies" doing between $4-$15 million in earnings before interest, taxes, depreciation and amortization.
"We are very excited about this investment because of All Star's leading industry position and its ability to serve as a cost-effective and quality alternative to higher priced new OEM products," Druce said in a statement. "Working with Matt, we will capitalize on opportunities to expand the company's footprint, further penetrate existing customers, and evaluate potential expansion into new product categories."
Atlantic Street might be able to put some serious cash at the disposal of portfolio companies like All Star. Six days before announcing the All Star deal, the private equity firm announced the close of its Fund IV round — after it had secured $500 million in capital commitments, $50 million more than its goal. Its previous Fund III in 2016 brought in $210.5 million.
More information:
"All Star Auto Lights Announces Acquisition of Headlights 101"
Atlantic Street Capital, Feb. 7, 2020
"Atlantic Street Capital Announces Majority Recapitalization Of All Star Auto Lights"
Atlantic Street Capital, Sept. 10, 2019
Share This: