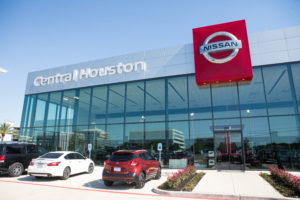 Nissan confirmed Thursday that the no-contract Nissan Switch subscription service it's testing in Houston, Texas, would include collision repairs at certified facilities using OEM parts.
"The vehicle will go to a certified collision repair center, with genuine Nissan parts used for any repairs," Nissan spokeswoman Jeannie Whited wrote in an email Thursday. "The Nissan Switch member would be switched into another vehicle. The dealership will manage the repairs."
Nissan announced the new trial Switch program based out of Central Houston Nissan on Wednesday. Drivers can enroll through August 2020.
There are two major price tiers, both of which allow users to swap between a car, crossover, SUV or truck daily if they choose — with the vehicle delivered right to them. Regular maintenance, insurance, taxes cleaning, delivery anywhere in the program area, and roadside assistance are included in the single monthly price.
"The service and maintenance schedule is the same as is recommended for any vehicle; the difference is that is handled by the dealership," Whited wrote. "The member doesn't have to be concerned with maintenance or service."
Users must pay a $495 membership activation fee to join. Once they do so, Nissan charges $699 a month to have one's unlimited choice of "well-equipped trim levels" of Altimas, Rogues, Pathfinders and Frontiers. At $899, you get access to all of those plus "well-equipped trim levels" of the Leaf Plus, Maxima, 370Z, Murano, Armada and Titan. That higher-tier option also unlocks the ability to pay an additional $100 a day to borrow a GT-R supercar for up to seven consecutive days.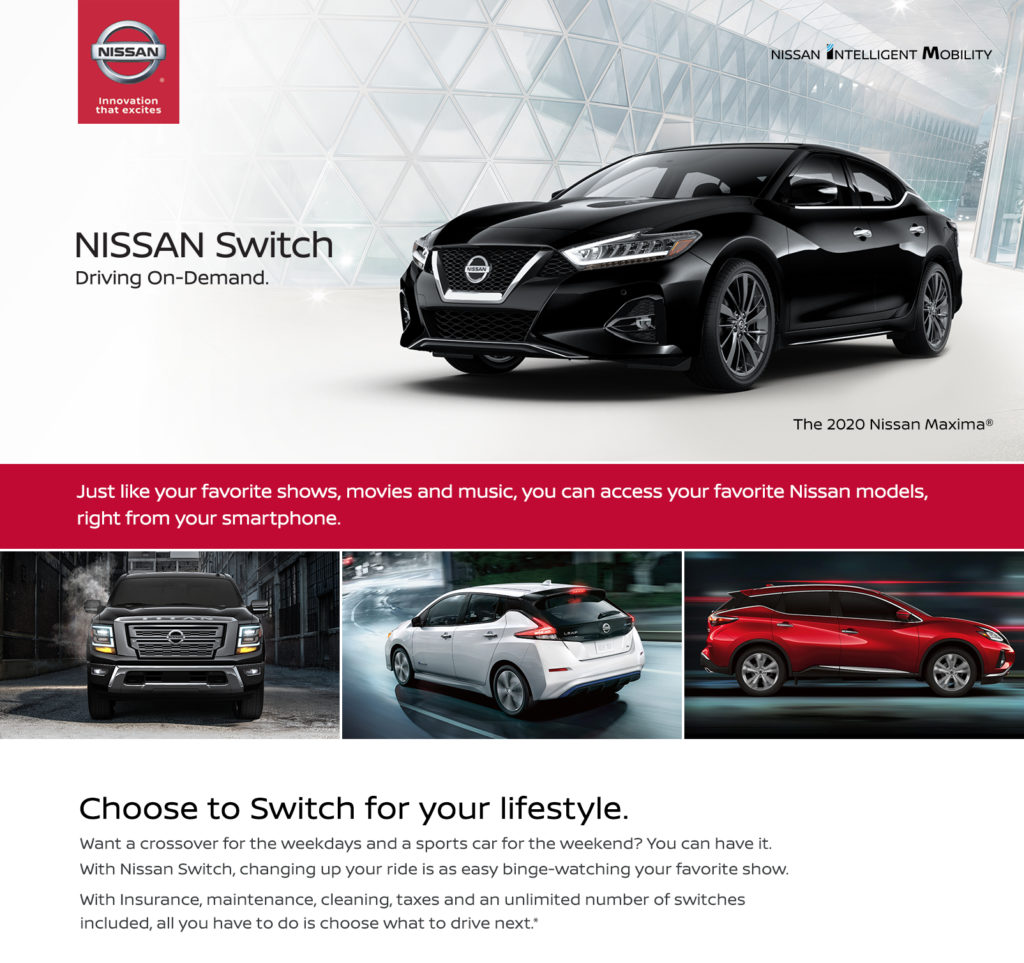 "Nissan Switch is another way that Nissan is testing alternatives to the notion of traditional mobility, without long-term financial commitments for our customers," Nissan legal, external affairs and business development President Andrew Tavi said in a statement. "This program provides more choice, convenience, and flexibility. For those who want a sedan during the week and an SUV or sports car, like the GTR, on the weekends, Nissan Switch provides the solution."
Central Houston Nissan also will serve as your "concierge," according to Nissan. The dealership will send someone to handle the delivery, help you transfer your stuff to the new vehicle and "also offers to walk-around the vehicle at the time of delivery to answer any questions about key features, safety, and driver-assist technologies," according to Nissan. It suggested users might take advantage of the subscription service as a means of trying out new advanced driver assistance system capabilities like ProPILOT Assist.
"We are eager to explore subscription services to understand how we can best serve customers' evolving wants and needs," Central Houston Nissan general manager Chad Milow said in a statement. "This is a great opportunity for people to drive what they want when they need it for one, predictable payment."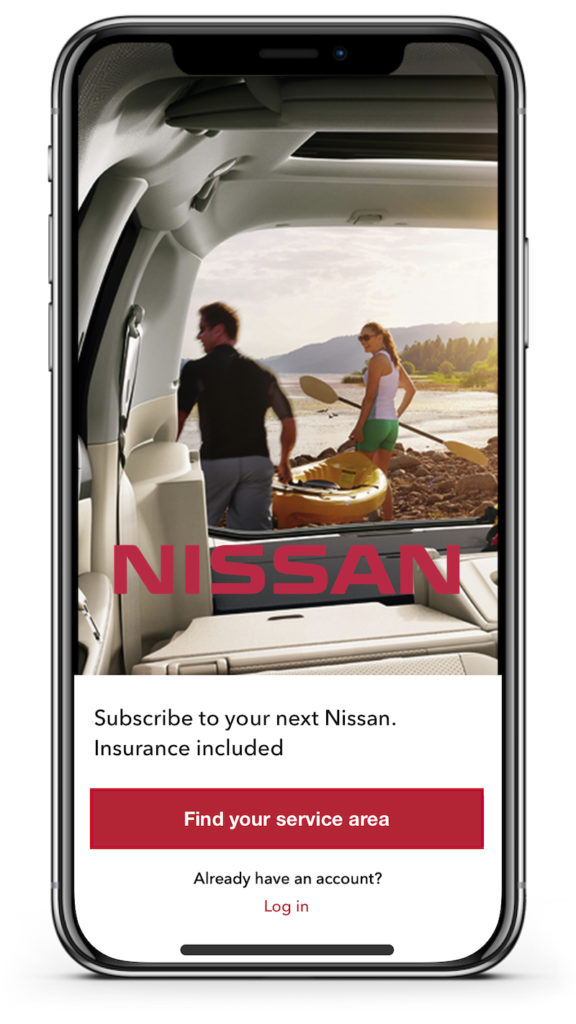 A little context to consider on the price, using the $699 Nissan Switch tier as an example.
Central Houston Nissan on Thursday featured financing specials on 2020 base models for three of the four vehicles listed. (The latest Frontier model year on special was 2019, so we'll discard it for purposes of this analysis.) The terms locked you into between $279 (the Rogue) and $331 (the Pathfinder) a month for six years. The deal also required you to put down between $4,525 and $5,381 immediately, which works out to another $62.85 to $74.74 monthly. The most recent NAIC data (2016) for a Texas auto policy including liability, collision and comprehensive works out to $99.53 a month in average premium.
That's between $441.38 and $505.27 a month already to buy one of these vehicles — and our analysis only used the base models, not whichever higher-tier trims Nissan is including in Switch. Those features would tack on more money to our price. Tax would push those amounts even higher. As Whited noted, any maintenance and insurance hassle and cost is the owner's problem, as opposed to Nissan's under the Switch program. And finally, don't forget that you have to come up with a few thousand up front and are locked into a contract spanning years for a single model. Of course, you would own the vehicle at the end of the day.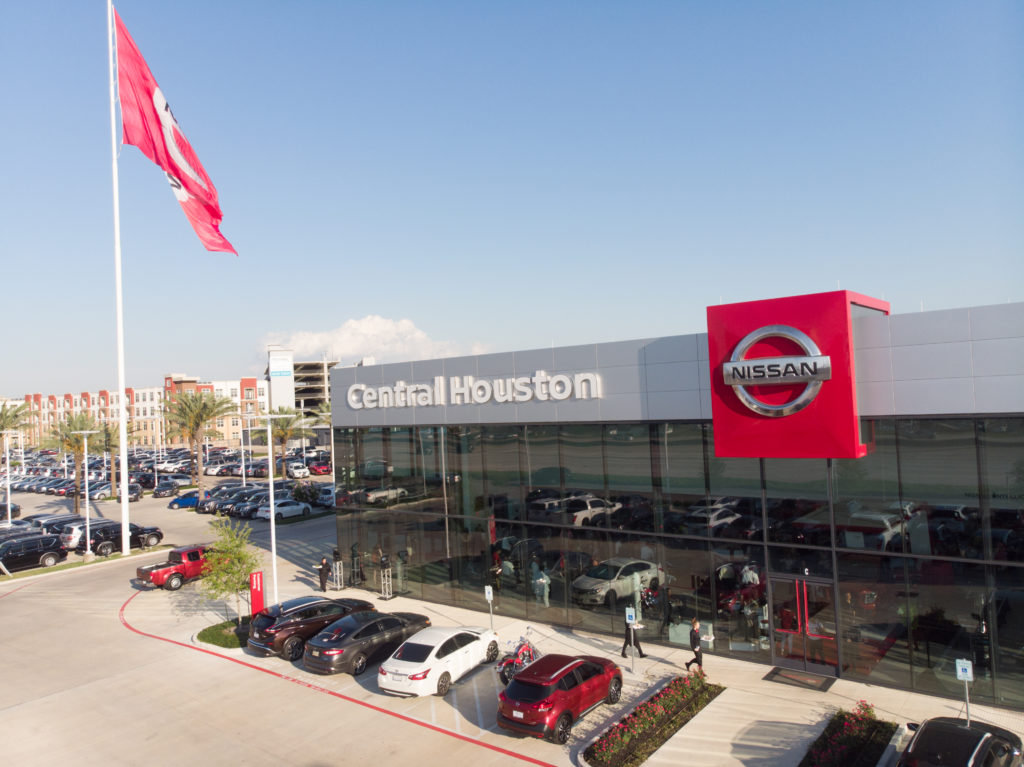 What about leasing?
Again, we looked at base models and had to discard the Frontier, for the dealership's Thursday lease deals lacked any 2020 editions of the truck. Taking an offer of bonus cash into account, cheapest here remained the Rogue and the Pathfinder the most expensive.
The base Rogue cost $240 a month for 48 months, required $2,760 down (which works out to $57.50 monthly) but produced up to $1,325 in bonus cash ($27.60 per month). The base Pathfinder cost $282 per month for 48 months, required $3,175 down ($66.15/month) and gave back $1,425 in bonus cash ($29.69/monthly.)
Counting $99.53 in insurance, that works out to between $369.43 and $417.99 a month. But the considerations listed above would still apply: These are lower-tier models, and you would be in a long-term contract on one model, have to have a couple thousand to put down, and encounter additional hassle and cost related to maintenance and possibly insurance claims.
More information:
"Drivers can switch their ride every day with Nissan's first subscription service"
Nissan, Feb. 19, 2020
Images:
Central Houston Nissan is serving as the home base of Nissan's pilot Switch subscription service. (Provided by Nissan)
The Nissan Switch homepage is seen in this screenshot. (Provided by Nissan)
The Nissan Switch app is seen. (Provided by Nissan)
Share This: