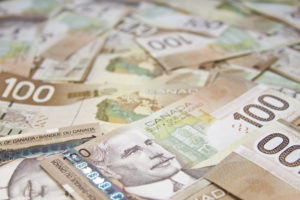 Gerber Collision owner Boyd Group Services on Tuesday announced it expected to gross about $200 million CAD ($142.87 million USD) in a sale of new stock next month.
The company, whose interests also include Boyd Autobody and Assured Automotive in Canada, said it planned to use the cash for "potential future acquisition opportunities post COVID-19." Boyd Group Services in March halted all merger and acquisition activity to preserve flexibility during the pandemic.
Other plans for the $200 million included "general corporate purposes" and improving its financial position by either paying off debt or having more cash on hand.
"We believe there will be many opportunities that come from this crisis, both internal and external, and our strong balance sheet, which will be further strengthened by this financing, will put us in the best possible position to come out of this crisis as a stronger company," CEO Tim O'Day said in a statement. "We will continue to be a leader and one of the largest operators of collision repair shops in North America and we are excited about our future opportunities as our industry and our Company emerge from the COVID-19 pandemic."
In late March, Boyd told investors it already had about $575 million CAD on hand. ($410.66 million USD.)
"As many other companies have done, and out of an abundance of caution, Boyd has fully drawn on available financing facilities," the company wrote in a news release March 27.
Boyd said then it could still tap swing lines of $40 million USD and another $275 million USD in a loan "accordion feature" if it wanted.
And now, it'll have another $200 million CAD, courtesy of an underwriter syndicate led by CIBC Capital Markets, Cormark Securities, Goldman Sachs and National Bank Financial.
The underwriters will buy 1.1 million new common shares at $183 CAD each and offer them to the public, Boyd said. Boyd Services Group shares closed Tuesday at $187.71 CAD, with a low of $184.50.
The underwriters will have the option to buy another 165,000 shares at $183 CAD, representing 15 percent of the offering size. That works out to nearly $30.2 million CAD more for Boyd if the underwriters do so.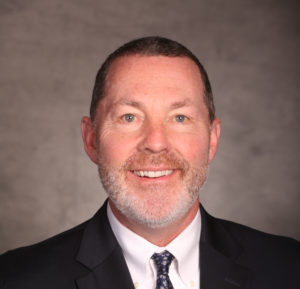 Boyd shares trade on the Toronto Stock Exchange, even though Gerber and other U.S. interests produce at least 80 percent of its revenue. A corporate structure change last year removed a requirement that Canadian shareholders own 51 percent of the company, potentially opening up the company to greater investment from the U.S. and elsewhere.
Boyd Services said it would sell the new shares in all Canadian provinces except Quebec. Any shares offered in the U.S. would involve "private placement in accordance with applicable registration exemptions," the company said.
Boyd on March 27 announced it had resorted to temporary layoffs to weather a 40-50 percent decline in business due to the COVID-19 coronavirus issue.
On Tuesday, O'Day said demand had settled at the 40 percent end of that range.
"Our team has undertaken proactive steps to adapt to the current environment, and to maintain our strong financial position," O'Day said in a statement. "We have ample liquidity and we have been able to adjust our business to manage through this challenging situation, while also preparing to ramp back up as the demand for collision repair services begins to rise. Boyd team members have demonstrated exceptional perseverance and entrepreneurial spirit to adapt our operational excellence strategy by developing and executing revised operating procedures that provide a safe and healthy work environment while maximizing the business opportunities that exist.  As a result, thus far in April our sales have been stable at the favourable end of the range outlined in our March 27th announcement and we are now seeing some small improvement in demand from a few weeks ago.  I am humbled by the sacrifices our team members have made and we look forward to being in a position to reinstate many of those who were laid off over the last month, when the time is right.  Our priorities remain taking care of the health and safety of our team members and guests while scaling our business appropriately during this pandemic, as well as preserving financial flexibility and preparing for the opportunities that lie ahead."
Preliminary results found Boyd's sales rising 12.6 percent in the first quarter to $628.4 million CAD, compared to $557.9 million CAD in January-March 2019. However, same-store sales fell 1.5 percent.
Its net earnings rose 5.9 percent to $22.7 million CAD.
As O'Day and Boyd indicated, the company should have money left despite COVID-19 losses. Boyd estimated Tuesday it ended the quarter with $576 million CAD on hand. Debt net of cash sat at $400 million CAD — but Boyd had until March 2025 before it faced any serious maturities. Its leases comprise $550 million CAD worth of obligations.
Boyd said it has asked lenders to change its credit rules to offer greater flexibility — but the company stressed it hasn't breached any of its debt agreements, "nor is it forecasting any breach for Q2 based on current sales levels."
"Based on the discussions to date, the Company believes that an acceptable amendment will be achieved," Boyd wrote in the news release. "… (T)his amendment is intended to prevent the effects of the COVID-19 pandemic from distorting the covenant calculations and distracting the Company or its lenders from the prudent management of the business over the quarters ahead."
More information:
"Boyd Group Services Inc. Announces Preliminary First Quarter Results and a Bought Deal Financing for Gross Proceeds of Approximately C$200 Million"
Boyd Group Services, April 28, 2020
Images:
Boyd Group Services expects to raise $200 million CAD in an offering of 1.1 million shares. (rzymu/iStock)
Boyd Group Services CEO Tim O'Day. (Provided by Boyd Group)
Share This: