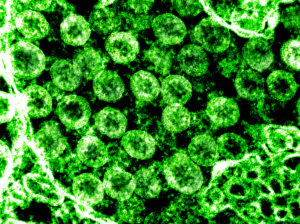 Collision repairers who reassure customers they've "sanitized" or "disinfected" a vehicle during the COVID-19 pandemic are inadvertently making a significant semantic error, according to property restoration experts.
Vocabulary is "critical," according to Gearhart and Associates founder Norris Gearhart, a veteran of disaster response who has spent the past five years focused on biological hazards.
An attorney should examine any documents from that perspective, Gearhart advised a Society of Collision Repair Specialists webinar Tuesday. How is the business validating the assertion they disinfected the vehicle?
Washington Metropolitan Auto Body Association Executive Director Jordan Hendler, who also organizes a restoration industry conference, said her understanding in interacting with property restorers was that they never make such guarantees.
Businesses who declare they're sanitizing devices or disinfecting their businesses are "making a false claim," said Encircle business development Vice President Kris Rzesnoski, who has worked in property restoration for 15 years. "… You have to be very careful in your language."
Tell your a customer you're washing their vehicle and applying a disinfectant, and "that's the best you're gonna be able to do," Rzesnoski said.
All that can be said is that the professional applied a disinfectant following EPA guidelines, Gearhart agreed. The business used the appropriate method and allowed the substance to remain wet for the proper amount of time, he said. If the surface needed to be wiped down afterward, this too would be communicated.
You're saying the vehicle has been cleaned and a disinfectant applied at that particular "moment in time," according to Gearhart. The minute someone touches the vehicle or opens the door, "all bets're off. It's completely changed again," he said.
The company must make that clear, Gearhart said. You document your processes and procedures and that you performed that work as outlined, according to Gearhart. "That's pretty much it," he said.
"We've also seen examples of businesses promoting services to 'clean', 'sanitize' or 'disinfect' customer vehicles," SCRS recently wrote. "The Society of Collision Repair Specialists (SCRS) urges caution with the language used in your promotion of services. For instance, your facility can assure that you 'apply disinfectant', but there is no testing protocol to ensure that you 'disinfected' the vehicle. In our interaction with other industries, this has been a repeated caution; describe only what you perfomed, rather than a promise of what it accomplished."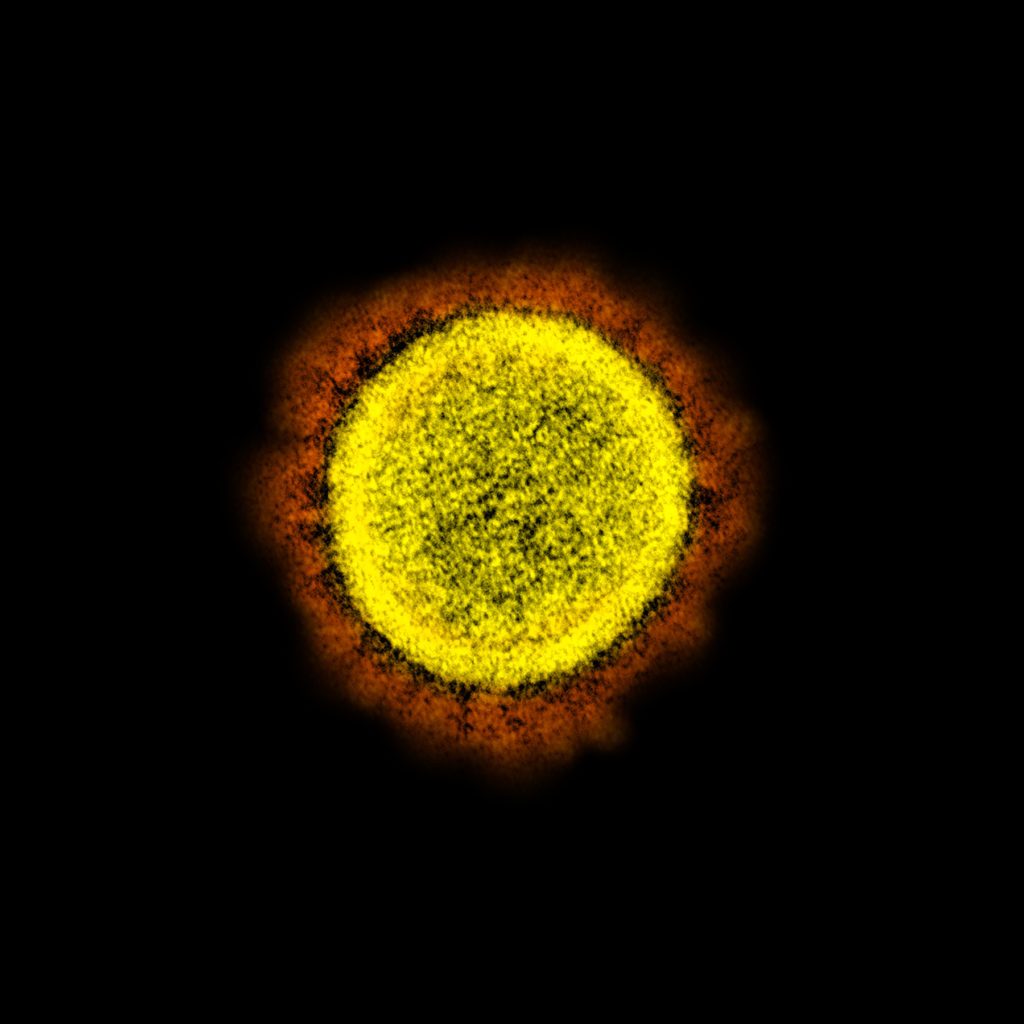 Terminology
Gearhart also advised that the terms "sanitize" and "disinfect" are not interchangeable from the Environmental Protection Agency's perspective. They each carry a distinct definition, and a repairer must use them appropriately.
Rzesnoski said even the word "cleaning" might be "too aggressive" because a company isn't cleaning all surfaces; it's washing surfaces and applying a disinfectant.
According to the EPA, sanitizers are "Used to reduce, but not necessarily eliminate, microorganisms from the inanimate environment to levels considered safe as determined by public health codes or regulations." Disinfectants are "Used on, nonliving surfaces and objects to destroy or irreversibly inactivate infectious fungi and bacteria but not necessarily their spores." (The concept of sterilants/sterilizing is even more stringent than disinfecting, according to the EPA.)
CDC flu guidance as of 2018 distinguished between cleaning, disinfecting and sanitizing as follows:
Cleaning removes germs, dirt, and impurities from surfaces or objects. Cleaning works by using soap (or detergent) and water to physically remove germs from surfaces. This process does not necessarily kill germs, but by removing them, it lowers their numbers and the risk of spreading infection.
Disinfecting kills germs on surfaces or objects. Disinfecting works by using chemicals to kill germs on surfaces or objects. This process does not necessarily clean dirty surfaces or remove germs, but by killing germs on a surface after cleaning, it can further lower the risk of spreading infection.
Sanitizing lowers the number of germs on surfaces or objects to a safe level, as judged by public health standards or requirements. This process works by either cleaning or disinfecting surfaces or objects to lower the risk of spreading infection. (Emphasis CDC's.)
Like the EPA, the CDC also as of 2016 defined sterilizing as more comprehensive than disinfecting: "a process that destroys or eliminates all forms of microbial life and is carried out in health-care facilities by physical or chemical methods. … Unlike sterilization, disinfection is not sporicidal."
Asked if insurer-requested estimate wording for COVID-19 operations opened up a repairer to a greater degree of liability, Gearhart said the liability wouldn't be shifted from the repairer. Hiring a third party to develop a process for vehicles could share the liability with that entitity, but the repairer would still need to document the process had been carried out correctly, according to Gearhart.
Asked about describing work as "cleaned in a workmanlike manner," Gearhart said the phrase in his experience referenced someone trained as a professional to clean, not in a "homeowner manner."
Rzesnoski called the language "good for being general" but it still introduced problematic words. He warned that cleaning carries a definition: the object is actually "clean"
"We usually use 'washing,'" he said.
Gearhart at one point said using products designed for the food industry might also be problematic, for the Food and Drug Administration uses different definitions of cleaning, sanitizing and disinfecting.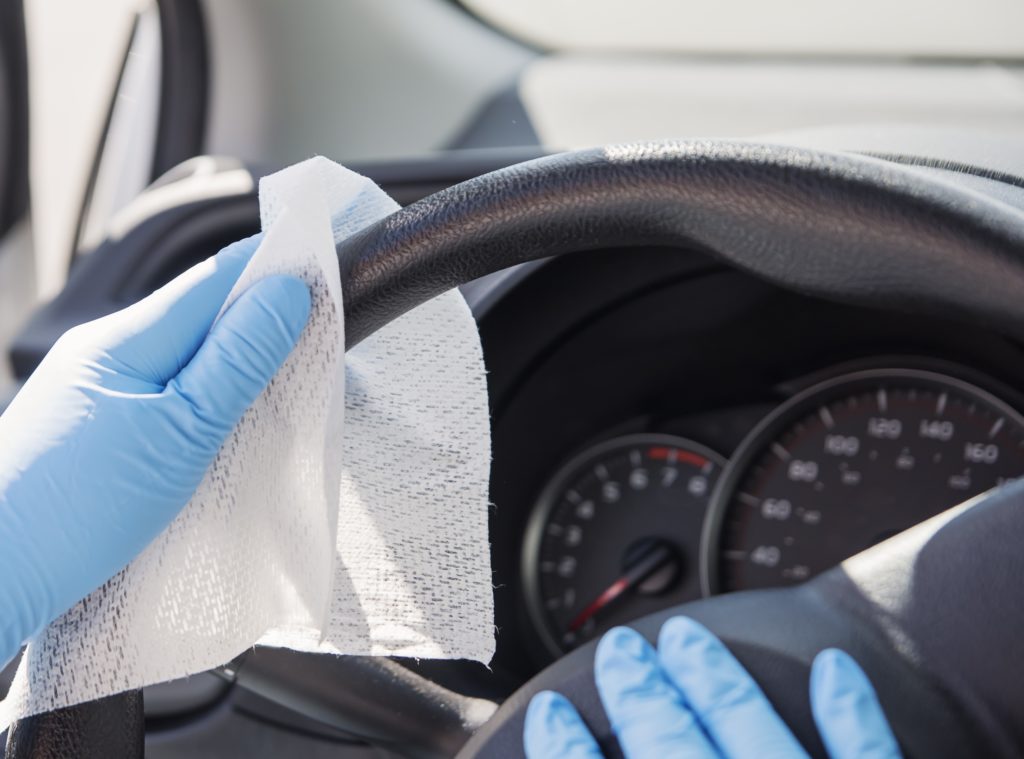 Transparency on process, products
Rzesnoski said the customer needs to be informed what substances will be placed on their vehicle and sign off on it. The repairer's process at intake and delivery must be disclosed to customers.
"You can't have any surprises," he said. "… They'll want to know that."
The repairer should be using products on the Environmental Protection Agency's "List N" recommended by the CDC for COVID-19 and providing the Safety Data Sheets (SDS) for the substances to the customer, Rzesnoski said.
The repairer then should follow the product's instructions, Rzesnoski said.
It's also possible a substance will produce an adverse result in an occupant, Rzesnoski said.
Some people might have allergies. A repairer might wish to ask if the customer has chemical sensitivity, perhaps even placing the substances on a neutral surface and see if a customer smelling it  reacts before using the products on the vehicle.
In home restoration, if the professional were to "make the home worse," they might wind up having to buy it, Rzesnoski noted.
More information:
"Ask the Experts – How Professional Restorers Deal with "Disinfecting" Vehicles"
Society of Collision Repair Specialists, April 28, 2020
Mobile Air Conditioning Society letter to Environmental Protection Agency
MACS, April 20, 2020
CDC interim COVID-19 guidance for businesses
CDC guidance for businesses with suspected/confirmed COVID-19 cases
Centers for Disease Control COVID-19 coronavirus portal
Environment Protection Agency "List N" of COVID-19 disinfectants
Images:
Color-enhanced SARS-CoV-2 viruses are seen in this transmission electron micrograph image. (National Institute of Allergy and Infectious Diseases https://creativecommons.org/licenses/by/2.0/legalcode)
A color-enhanced SARS-CoV-2 virus is seen in this transmission electron micrograph image. (National Institute of Allergy and Infectious Diseases https://creativecommons.org/licenses/by/2.0/legalcode)
The Centers for Disease Control recommends using disinfecting products from the EPA's "List N." (martinedoucet/iStock)
Share This: