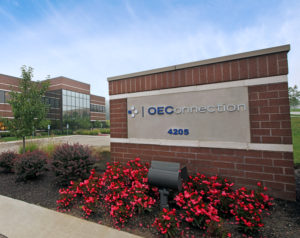 OEConnection announced Monday it had acquired fellow auto aftermarket software provider NuGenIT.
"We very much look forward to this partnership and are pleased to welcome NuGenIT to the OEC family. NuGenIT brings high quality collision market solutions and repair expertise that will help expand our value to the collision industry", OEC Chief Marketing Officer Ike Herman said in a statement. "I am excited to work with Pete and the NuGenIT team to help better serve the collective needs of our OEM, dealer and collision industry customers."
Terms of the deal were not disclosed.
OEConnection's software porfolio has a heavy focus upon OEM parts. It serves more than 135,000 repairers and 30,000 dealerships worldwide, as well as 37 auto brands.
"NuGenIT will add collision repair industry expertise to augment OEC's growing collision business," OEConnection wrote in a news release.
The privately held NuGenIT offers collision and auto insurance data mining and reporting.
"I am extremely proud of all that the NuGenIT team has accomplished and couldn't be more excited about this next step in our evolution," NuGenIT President and founder Pete Tagliapietra said in a statement. "OEC has a tremendous and successful track record of delivering solutions to body shops and automakers, and I look forward to what this partnership will mean for our collective customer base."
More information:
OEConnection, July 13, 2020
Featured image: The OEConnection corporate headquarters in Ohio. (Provided by OEConnection)
Share This: