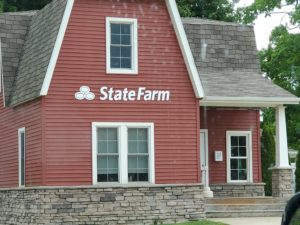 The Society of Collision Repair Specialists last month drew more industry attention to the issue of insurers advising third-party claimants to first get an inspection at a direct repair program facility.
Executive Director Aaron Schulenburg told a virtual open board meeting July 20 that SCRS' understanding was about "roughly about 13 states" had experienced "some sort of adjustment" leading to the behavior. This could lead to "multiple carriers" growing more aggressive about directing consumers to obtain an initial inspection at network centers, he said.
He said SCRS had already received notice of such incidents in Kansas, Illinois, Washington and Ohio and had spoken with the carrier involved. He said it had "been reassured" that the DRP-related action was merely a "request," not a "mandate." However, the accounts SCRS has heard indicate the message "is coming across as much more than a request," he said.
Rental cancelled
One interesting third-party claims issue arose recently in Kansas, when the at-fault policyholder's insurer State Farm allegedly cancelled claimant Stephanie Merritt's rental reservation out from under her in May. Contacted by Merritt's shop, a State Farm representative links the cancellation to her decision to file a claim through State Farm rather than her own insurer, suggesting this compelled her to use a Select Service network facility.
ICS Collision Center owner James Wilson on May 20 told State Farm he notified the insurer in advance about Merritt's appointment at his shop and associated Enterprise rental car reservation pickup. Merritt arrived at the shop, only to find State Farm had thrown a wrench into the plan.
"Apparently the adjuster for State Farm has denied, or cancelled, the rental car three times. So, I'm trying to figure out what's going on," Wilson told State Farm on a May 20 call he recorded (we redacted the claim number from the audio).
Wilson told a State Farm representative identifying herself as "Connie" that he gave Merritt a personal credit card to book a rental. He warned that if he had to incur the charge personally because an adjuster denied it, "there will be a 40 percent upcharge when we turn in our invoice."
"Uhhh — yeah," Connie replies. After a brief time on hold, Connie returns and said State Farm had previously told the shop, "that if Ms. Merritt, who is the claimant, uses ICS, she would have to go through her insurance company" for the repair.
Wilson asked Connie, "Why would she have to go through her insurance company when State Farm client has accepted liability?"
Connie said it had been "stated that in the state of Kansas, the claimants are required to use the State Farm Select Service shop."
"Why are they required to use a Select Service shop when their consumer right states that they can use any shop of their choice?" he asked.
After a pause, Connie stated, "That's just in our writing."
"You're illegally trying to steer her to a Select Service shop it sounds like, for her discounted labor rates and materials. Is that correct?" Wilson said.
"Uh — no, sir, it's not," Connie said. "She can use whatever shop she would like to. She goes through her insurance."
"That makes zero sense," Wilson said.
In an interview June 2, Merritt said State Farm had contacted her and accepted full liability for their policyholder striking her parked vehicle. (She returned from hiking to find a note left by the at-fault party explaining what happened, she said.)
"They didn't tell me I had to go anywhere," Merritt said, so she took her car to ICS Collision Center.
State Farm contacted her again and said "I couldn't do that," Merritt said. The insurer provided references for three other shops, she said.
Merritt said that if State Farm had made those details available upfront, she would have gone to one of those three facilities, but "I didn't know." She said she told the carrier at the time, "'I've already wasted James' time,'" and would use his shop.
Merritt said she ultimately went through her own insurance company, Farmers. State Farm did relent and paid for the rental, Wilson and Merritt said.
Her vehicle has been repaired, and "everything's great," she said.  Merritt had considered but never got around to filing a complaint with the Kansas Insurance Department, because of "life," she said.
We asked if State Farm would like to comment on the incident Merritt and Wilson described. We also asked if it could discuss the apparent new trend of State Farm requesting third-party claimants get an estimate at a DRP facility.
"Thanks for reaching out," State Farm public affairs senior specialist Tammi Estes wrote in an email July 29. "We have nothing to share with RDN."
As far as state law goes, we had asked Kansas Insurance Department about rules governing third-party claims during coverage earlier this year on a separate third-party State Farm incident. The agency's legal team replied this spring:
In an action for temporary damage to real property, Kansas courts would look to PIK Civ. 4th 171.21, which states,
"When damage to real estate is temporary and of such a character that the property can be restored to its original condition, the measure of damages is the reasonable cost of repair necessary to restore it to its original condition, [plus a reasonable amount to compensate for (loss of use)(loss of rental value) of the property while repairs are being made with reasonable diligence], but not to exceed its fair and reasonable market value before the injury."
This aligns with the purpose of tort actions, i.e., to make the injured party whole again, while avoiding a windfall for the injured party. A mechanical determination of damages in that factors in depreciation of labor costs at the same rate as the cost of the material creates uncertainty of whether the injured party would be properly compensated for their loss. The facts of the particular case will control.
Kansas law requires an insurer to attempt in good faith to effectuate prompt, fair and equitable settlements of claims in which liability has become reasonably clear. See, K.S.A. 40-2404(9)(f). This requirement is further explained in the Insurance Department's adoption of the unfair claims settlement practices regulation, K.A.R. 40-3-4. Section 9(b) of the regulation provides that "insurers shall not recommend that third party claimants make claim under their own policies solely to avoid paying claims under such insurer's insurance policy or insurance contract. Section 9(f) requires that deductions for depreciation shall be itemized and specified as to dollar amount, and shall be appropriate for the amount of deductions."
The Department recognizes there are no published cases in Kansas applying depreciation for labor on a third party liability claim for automobile damage to real property. While Graves v. Am. Family Mut. Ins. Co., No. 14-2417-EFM-JPO, 2015 WL 4478468, at *4 (D. Kan. July 22, 2015), aff'd,686 F. App'x 536 (10th Cir. 2017) upheld American Family's application of depreciation of labor costs in the context of a first party homeowners policy claim, the facts of a third party present case are likely sufficiently distinguishable, i.e., this is a third party claim; differing policy language; Graves was late in submitting a claim for replacement value; etc. that Graves does not entirely support depreciation for labor in a third party claim. (Minor formatting edits; emphasis KID's.)
'Pretty significant legal issues'
Attorney Patrick McGuire, whose practice includes collision repairers, told the SCRS board meeting that he got word of the DRP inspection issue in March.
"It does raise some pretty significant legal issues," for a third-party claimant has no obligation to use a direct repair program facility, he said. (Note: Nothing in this article is intended as legal advice. Consult with qualified counsel in your state.)
DRPs are "creatures of a first-party insurance policy," he said.
Insurers can't enact restrictions on a vehicle they don't own or insure, "almost by definition," he said. Just because a carrier's policyholder hit a car doesn't grant the insurer the right to dictate the method or location of the repair.
In fact legal precedent in McGuire's home state of Illinois holds that third-party claimants don't even have to give notice to the insurer before the repair, he said.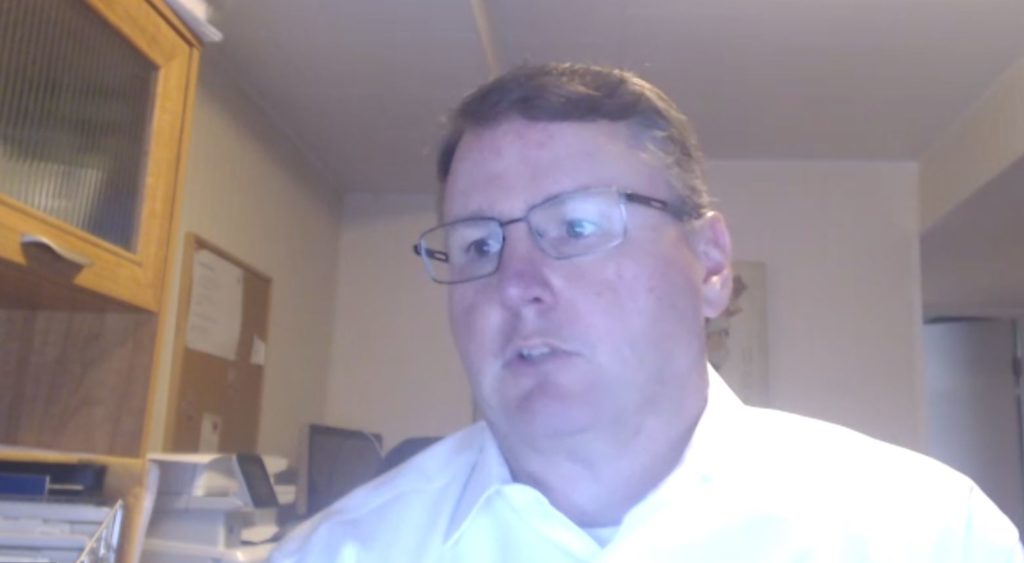 An at-fault insurer declaring they won't pay a claim unless the third-party victim gets an estimate or repair at a certain location is "really pushing the envelope," McGuire said.
McGuire said he saw the issue as "educational opportunity" for the collision repair sector to learn the practical differences between third- and first-party claimants. "Pose the question" to departments of insurance and any insurers who want to have estimates written at DRP shops, he said.
Ask them about the differences between first- and third-party claims and ask how it affects consumers in the state. Then ask what insurers are doing to educate their own staff about this, such as only writing third-party estimates with OEM parts, he said. Ask how the insurer is communicating third-party estimate handling to DRP shops so they're not breaking the law and "the consumer isn't getting shortchanged."
A collision repairer incurs a "much greater potential liability" with aftermarket or recycled parts placed on a third-party claimant, according to McGuire. The repairer also "runs a reputational risk" of customers perceiving it as biased towards a direct repair program insurer.
If a shop approaches the issue from the angle of seeking guidance from the DOI rather than aggressively, "it can be used as a good educational opportunity for the entire industry," he said.
McGuire offered a few ideas on how to coach consumers through the issue.
Repairers should understand their state's law on third-party versus third-party claims, he said. They could also explain that involvement in a collision doesn't cost a consumer the right to control their own vehicle.
McGuire also offered a couple of analogies repairers could use.
One involved relating the topic to a consumer hobby. If the customer's Ping golf clubs were wiped out in a rear-end collision, would someone say they're not entitled to a replacement?
Another involved comparing the matter to a personal injury claim. Demanding a third-party policyholder get an inspection at a DRP facility is like saying someone injured in a crash must visit the at-fault insurer's doctor for a diagnosis. "That really doesn't make sense," McGuire said.
Images:
A State Farm logo is seen in West Michigan. (John Huetter/Repairer Driven News)
Attorney Patrick McGuire speaks July 20, 2020, to the virtual Society of Collision Repair Specialists open board meeting. (Screenshot from SCRS video)
Share This: