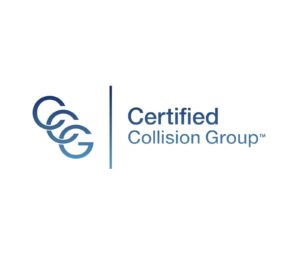 Certified Collision Group announced Sunday it had signed its 500th independent auto body shop.
The milestone comes less than a year after CCG celebrated reaching more than 400 shops and amid the COVID-19 pandemic and four months after it reached 450 locations. The company said in December 2019 that it added 164 shops and grew 35 percent last year.
CCG's boom would seem to bode well for the "banner" business model, which allows independent repairers a chance to collectively command the benefits of scale without selling to a consolidator or becoming a franchisee.
For a little context, here's how 500 CCG shops might compare towards more traditional rivals when stepping up to the vendor negotiating table seeking a discount.
Caliber has more than 1,150 shops in the U.S. Boyd Group Services' August 2020 investor presentation counts 566 U.S. Gerber auto body shops and 132 Boyd and Assured Canadian locations, though a small number of these are just intake centers. Service King has 345 locations in the U.S.
CARSTAR is a little more complicated. The franchisor has 700-plus locations across the U.S. and Canada. At the time it stood around 500 locations, the shops were roughly evenly divided between the two nations. However, recent growth has skewed towards the U.S. It's also worth noting that parent Driven Brands might be able to combine CARSTAR's purchasing power with Fix Auto USA, Maaco and/or ABRA's when negotiating deals on goods or services used by all four brands.
CCG's boom is also interesting given its barriers to entry. All prospects must have at least one OEM certification and be I-CAR Gold Class or better. Candidates must have received a referral from a CCG shop, vendor or insurer. The banner vets facilities examining items like history in the market, any direct repair program affiliations, length of rental and customer satisfaction.
CCG said that while it had added many shops this year, it had turned down even more.
While CCG can leverage its network's size to obtain discounts from vendors, it also offers access to insurer networks if a repairer is interested.  Chief Operating Officer Marty Evans in December 2019 said the company disagreed with the assertion that OEM certifications were incompatible with insurer direct repair programs.
"Our affiliates are fully vetted on performance criteria to ensure efficient and proper repairs are being completed," he said in a statement. "Sure, there are claims wherein the successful completion of repair is not possible under these metrics so managing every claim is critical."
There's no requirement repairers enter into one of those DRPs, however. A CCG shop is welcome to take advantage of the banner's vendor discounts and never leverage the company's insurance relationships. (For that matter, a CCG shop can also keep using vendors outside of CCG's more than 50 business partners.)
We asked CCG if it had plans to cap its network size someday.
"Also, we currently have no plans at this time to create a cap," marketing Vice President Jeff Ingalls wrote in an email. "… What we would tell you is that as long as there are highly qualified, OE Certified, independent shops out there that meet or exceed our strict vetting process and protocols we are 100% open and wanting to bring them into the fold so we can provide a lasting competitive advantage to help fuel long-term prosperity for those operators."
For a little context, Assured Performance observed in 2016 that 2,500 shops would mean its OEMs' customers in 98 percent of the country would be no more than 20 minutes away from a certified body shop. Ford earlier this month said 2,500 certified facilities should be enough to serve its customers. On the DRP side of things, No. 1 auto insurer State Farm's Select Service network carries more than 8,500 shops to meet its claimants' demand.
Featured image: The Certified Collision Group logo is shown. (Provided by CCG)
Share This: