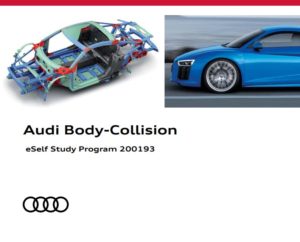 Audi last month released a collision-focused guide to its vehicle bodies, providing auto body shops, insurers and consumers with a fascinating, free overview into the OEM's lineup.
"Though not a replacement for erWin/ElsaPro repair instructions, you will find pictograms of vehicle body structure, materials and forms of attachment, relevant notes like Parts and Pulling Restrictions," the Audi Authorized Collision Repair staff wrote to body shops Nov. 30. "We hope this will help your business in making more informed decisions when repairing our stunning vehicles back to a safe and proper repair."
Let's repeat that point: Body shops must consult and follow the actual Audi repair procedures on the actual repair. The guide just gives you a sense of what to look for and what repair considerations might arise before you log on to erWin.
"The eSelf-Study Program (eSSP teaches a basic understanding of the design and mode of operation of new models, new automotive components or new technologies," Audi wrote in the guide.
"It is not a repair manual! Figures are given for explanatory purposes only and refer to the data valid at the time of preparation of the eSSP." (Emphasis Audi's.)
The document's relatively accessible language also indicates it could be used to educate a customer or adjuster about the rationale for a formal repair procedure or prohibition.
For example, the Audi guide declares "No Pulling on Front" alongside a stop sign icon in its description of the 2018-present generation of the A5 Cabriolet. But it also offers an explanation for why Audi forbade at least some of that front-end pulling.
The front end of the A5 Cabriolet contains die-cast aluminum strut mountings attached to sheet steel with structural adhesive, flow-drill screws and punch rivets, according to Audi. "Straightening and reshaping work in close proximity to aluminum components or aluminum/steel joints is not permitted," it wrote. "This can damage the aluminum casting or produce invisible cracks in the component."
The guide also describes a need for crack-testing on those strut mountings in some repairs.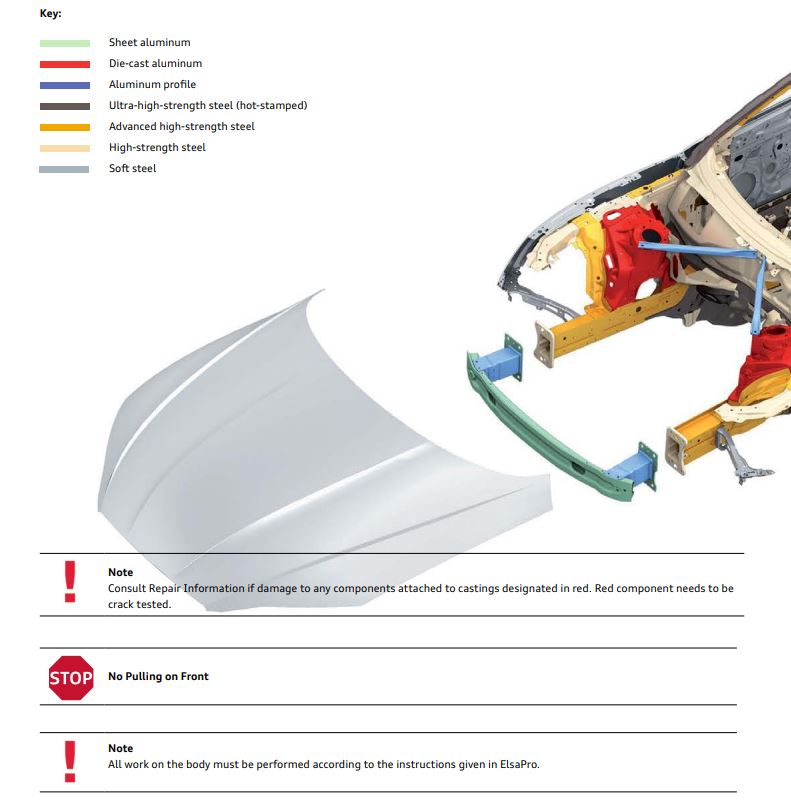 But the guide contains tidbits on less mission-critical body repair considerations as well. For example:
• A shop who in the summer botches the frameless door windows on the 2019-present Audi Q8 and Q8 48-volt hybrid might get a bring-back later in the year. "If any windows have not been adjusted correctly, it may result in wind noise, moisture or frozen door windows in winter," Audi wrote.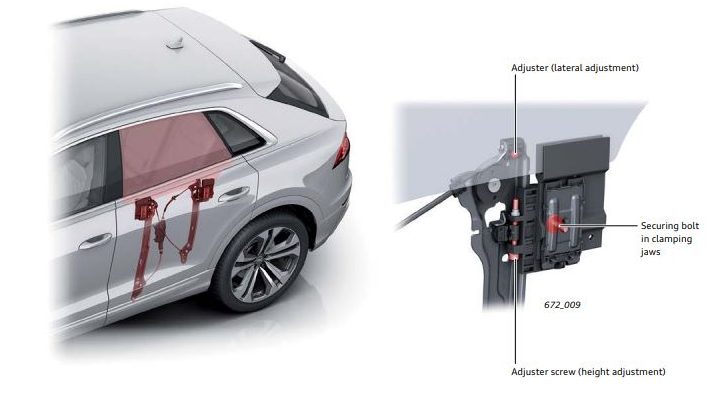 • And if the 2019-present Q3's dash seems to require a lot of disassembly, that might be normal, according to Audi. The instrument panel's layered construction means "(i)t may be necessary to remove more parts than initially expected to remove a component," the OEM wrote. "Always follow the procedures described in ElsaPro."
We'll focus on individual vehicles in future articles, but there's no reason to wait for us to start your education. Access the self-study guide posted free on Audi's OEM1Stop page and start self-studying Audis today.
More information:
Audi Body-Collision eSelf Study Program 200193
Official Audi OEM repair procedures
Images:
Audi in November 2020 released a collision-focused guide to its vehicle bodies. (Provided by Audi)
Part of a two-page diagram on the 2018-present Audi A5 Cabriolet is shown. The image is from Audi's newly released collision repair-focused eSelf Study Guide. (Provided by Audi)
Diagrams show the frameless door windows on the 2019-present Audi Q8 and Q8 48-volt hybrid. The image is from Audi's newly released collision repair-focused eSelf Study Guide. (Provided by Audi)
Share This: