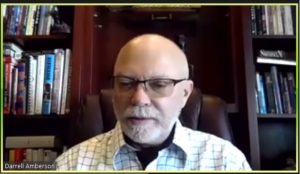 Incoming Collision Industry Conference Chairman Darrell Amberson challenged the Nov. 10-11, 2020, virtual CIC audience to bring someone new to the upcoming inter-industry summit.
Circumstances since then have made it even easier to meet his call.
Originally, the January 2021 CIC was to be held at the Phoenix, Ariz., Pointe Hilton Tapatio Cliffs Resort. After one cancelled and two virtual 2020 CICs, it would have been "one hell of a joyous reunion," as CIC Administrator Jeff Hendler put it Nov. 11.
But the COVID-19 coronavirus has further delayed an in-person gathering.
"Due to the advancements of restrictions from COVID-19, we have made the decision to postpone meeting in-person and move to our virtual platform for the January 20/21 meeting," the CIC wrote last month.
"We appreciate your understanding in this difficult time for all and look forward to 'seeing' you next month!"
The virtual CIC will instead run on Zoom 11 a.m. to 3 p.m. ET Jan. 20 and  11 a.m. to 3 p.m. ET Jan. 21. The events are interactive, with comments and questions possible for all participants during the individual sessions or open mic period.
Losing the physical event might have been a disappointment to some, but it also presents an opportunity for everyone. A virtual CIC carries no travel costs, and the generosity of industry sponsors has once again for January provided a promo code for free entry. (Typically, CICs cost $65-$75.)
This accessibility and affordability opens the door wide for participation across the many industries with an interest in the act of auto body repair. Body shops, insurers, suppliers, automakers, information providers, software companies, educators and any other stakeholders are all welcome and encouraged to attend.
The CIC website describes the summits as follows:
The Collision Industry Conference (CIC) is a forum made up of participants from all industry segments for the expressed purpose of discussing and exploring the issues that occur among them. Through discussion and research during meetings and extensive interim committee work, CIC attempts to form consensus on various issues, aware that all such findings are nonbinding and voluntarily accepted. CIC is not a trade association.
The meetings are open to all interested individuals of all segments of the industry to include repairers, insurers, paint and material companies, equipment, vehicle manufacturers, data providers, representatives of trade associations, anyone with an interest in creating a more professional industry.
Amberson (LaMettry's Collision) challenged the Nov. 11 audience to introduce someone new to CIC, previously noting that many of the current attendees, "including me," were closer to retirement. He suggested bringing a co-worker or a mentee.
He said that from his perspective as a collision repairer, the gatherings draw too few repairers. "I'd like to see us work on that," he said.
Amberson also noted the absence of insurers on a Nov. 10, 2020, Governmental Affairs panel discussing OEM repair procedure legislation. While acknowledging the potential for speaking at CIC to have a "volatile nature," he challenged insurers and committee chairs to deliver greater participation from that segment.
"I really want to see that part of the industry more," he said, calling it such an "influential" segment.
Automaker influence also has grown, and "I think we need to hear more from them," Anderson said.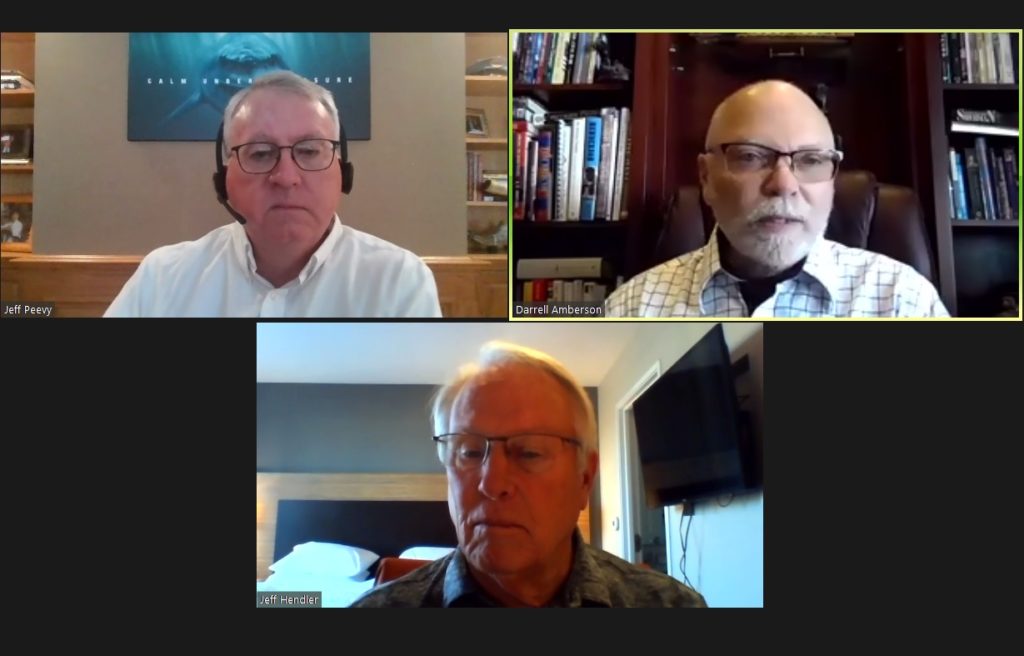 The January CIC might be more newcomer-friendly than in previous years. Typically, the winter gathering is focused more on planning than the other three quarterly summits. Amberson said he'd like to scale back the planning and offer more "compelling content" in the January 2020 CIC.
Amberson's two-year term began Nov. 11 and officially kicks off with the January meeting. In November, he offered a sense of his philosophy for the 2021-22 CICs.
The CIC vision statement involves "A collision industry in which all segments work together to enable a complete, safe, and quality repair." Its mission statement describes "A forum where collision industry stakeholders come together to discuss issues, enhance understanding, find common ground and communicate possible solutions to the industry."
Amberson said the mission statement conveys equal importance to all industry segments. However, when it comes to achieving the results described in the vision statement, "those're determined on the shop floor."
That could guide the CIC's focus, he said. "Does it really improve the repair process?" he said. Is it affecting the shop floor?
Amberson said he also would continue outgoing Chairman Jeff Peevy's practice of displaying an empty chair to symbolize consumers and the public.
Peevy (I-CAR) earlier in the Nov. 11 CIC said he hoped this would be the case. "I think it's really important for our industry" to keep consumers and other motorists at the "very forefront of our discussions."
Amberson called himself flattered and humble at the opportunity.
"I feel like you are my people, and I feel like I am yours," he said.
"… I am here to serve you."
For his part, Peevy told his final CIC meeting Nov. 11 that "it's really been an honor" to serve as chairman and give back to an industry that had given to him. He said he felt CIC was "as important today as it ever has been."
Register for the virtual Jan. 20-21 CIC here after first visiting the sponsor page and collecting your free-entry promo code here.
More information:
Collision Industry Conference website
CIC sponsor page (contains free virtual promo code)
Images:
Incoming CIC Chairman Darrell Amberson (LaMettry's Collision) participates in the Nov. 11, 2020, virtual CIC. (Screenshot from virtual CIC)
Clockwise from top left: Outgoing Collision Industry Conference Chairman Jeff Peevy (I-CAR), Incoming CIC Chairman Darrell Amberson (LaMettry's Collision) and CIC Administrator Jeff Hendler participate in the Nov. 11, 2020, virtual CIC. (Screenshot from virtual CIC)
Share This: