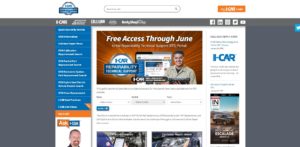 I-CAR on Friday said it would continue to grant the industry free access to the Repairability Technical Support online resource through June 30 and permit shops to keep taking online "Virtual/Instructor-led" courses it substituted in 2020 for "Live, in-person" classes. 
CEO John Van Alstyne outlined these and other elements of I-CAR's 2021 COVID-19 approach in an open letter to the inter-industry Friday.
"We recognize the strains of this impact and are steadfast in our efforts to support the people in the industry to the best of our ability as COVID-19 continues to impact our inter-industry," Van Alstyne wrote.
"As we continue navigating this journey together, I'm pleased to share a series of updated actions, plans, and policies to support I-CAR's 2021 Industry Relief program. The program launched last March and is designed to ensure the health and safety of all, while also allowing individuals and businesses to maintain credentialing status in a viable manner and with program integrity."
Though I-CAR has temporarily converted some live classes to virtual ones for the pandemic, it will continue to offer certain in-shop training — including the welding certification — under what Van Alstyne said were updated guidelines representing current CDC recommendations.
Repairers unable to host I-CAR visitors because of the pandemic will be able to extend their welding, Gold Class and Platinum deadlines six months, Van Alstyne said. I-CAR will notify eligible facilities of their status.
"I-CAR's 42-year-old mission of advancing "Complete, safe and quality repairs on behalf of the consumer" takes on new meaning in today's world," Van Alstyne wrote. (Emphasis Van Alstyne's.) "That's why you can count on us to remain by your side throughout these challenges, with our heartfelt thanks for your commitment to one another and support of the vision and mission of I-CAR.
"Here's to brighter days ahead, and good health to you and your family."
I-CAR training precautions
I-CAR's in-shop training plan includes conducting an advance COVID-19 questionnaire asking about factors like shop personnel experiencing cold or flu-like symptoms or having close contact with a COVID-19 patient.
If the I-CAR instructor opts not to proceed with the class prior to the event, I-CAR will look for someone else to teach it or reschedule it.
If the I-CAR instructor shows up at the shop and finds any employee displaying COVID-19 symptoms, the teacher is allowed to reschedule the event. If the symptomatic employee is a student in a welding or hands-on course, the I-CAR instructor can ask that student to leave and teach the session to everyone else.
"Regarding normal I-CAR policy on cancellation and/or rescheduling, at this time, it is I-CAR's plan to waive any cancellation or rescheduling fees associated with COVID-19 disruption of I-CAR's ability to deliver Live and In-Shop training and services, assuming customer cooperation with I-CAR policies," I-CAR wrote Jan. 15.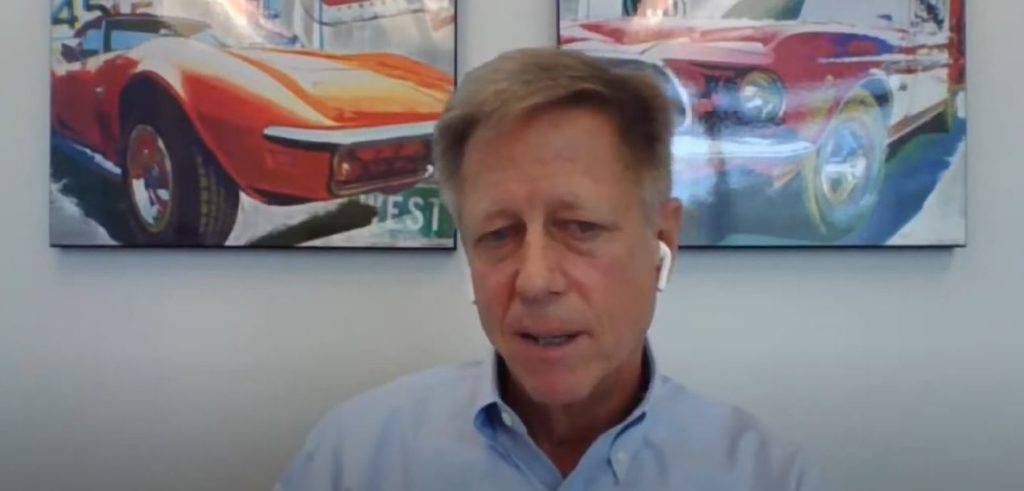 Get to Gold and legacy Gold Class
Van Alstyne also discussed initiatives for shops pursuing Gold Class for the first time and legacy facilities required to meet the new, tougher Gold Class rules this year.
A fixed payment plan remains available for 2021 "Get to Gold" shops, according to I-CAR. I-CAR also is offering legacy Gold Class shops a limited-time bundle deal on the MIG brazing and spot welding hands-on courses some might still need.
I-CAR requires completion of both the MIG brazing and spot-welding curriculum to qualify under the overhauled Gold Class program instituted in October 2019.
Every legacy Gold Class shop is required by this year to have every structural technician achieve ProLevel 2, which includes the hands-on MIG brazing and spot welding classes. Half of the shop's estimators, nonstructural techs and painters must also reach their respective ProLevel 2 requirements this year.
Shops who weren't Gold Class as of October 2019 had to meet those benchmarks right from the start.
More information:
Open COVID-19 letter to inter-industry from I-CAR CEO John Van Alstyne
I-CAR, Jan. 15, 2021
I-CAR "Supporting Every" 2021 Industry Relief program
Centers for Disease Control COVID-19 portal for entities like businesses
Images:
I-CAR will keep the Repairability Technical Support industry resource free through June 30, 2021. (Screenshot from rts.i-car.com)
I-CAR CEO John Van Alstyne is seen in a Sept. 16, 2020, I-CAR update video. (Screenshot from I-CAR video)
Share This: