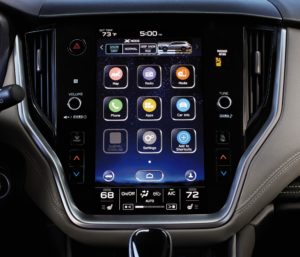 Mass. AG: Subaru disables telematics in 2022 vehicles to comply with state's disputed 'Right-to-Repair' law
By on
Announcements | Legal | Technology
Subaru has been voluntarily disabling its telematics systems in 2022 vehicles sold in Massachusetts to comply with the state's disputed "Right to Repair" (RTR) law, despite a contention by the Alliance for Automotive Innovation (AAI) that such an action would be a "practical impossibility" for any of its members, the state's attorney general said in a court filing Friday.
AAI, the trade group representing virtually all of the nation's automakers, including Subaru, has sued the state over the voter-approved law, which adds a requirement for an open access platform that would augment existing Massachusetts "Right to Repair" language regarding diagnostics access. The Alliance has asked the court to permanently enjoin enforcement of the law.
Massachusetts Attorney General Maura Healey on Friday asked Judge U.S. Massachusetts District Court Judge Douglas Woodlock to reopen evidence in the case, Alliance for Automotive Innovation v. Maura Healey, to allow the introduction of evidence about Subaru's action. Woodlock has scheduled a hearing on Healey's request for noon on Wednesday.
Healey said Subaru dealers told her office they have been disabling StarLink at the direction of Subaru of New England (SNE), which indicated in documents provided that the decision had been made by Subaru of America (SOA).
Neither Subaru of America nor AAI has responded to requests for comment from Repairer Driven News.
A key issue in the case is whether it is possible for OEMs to comply with both federal law and Section 3 of the groundbreaking Massachusetts Data Access Law, which requires any OEM with a telematics system to provide an "inter-operable, standardized and open access platform across all of the manufacturer's makes and models" independent repairers could use, beginning with the 2022 model year.
Healey has stipulated that her office would not enforce the law before Sept. 2, when a decision is expected in the case. In the event that she does begin enforcement, she has promised to give the parties 14 days' notice.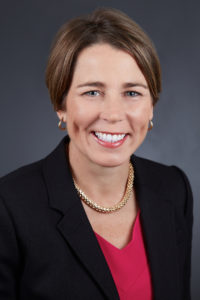 In arguments this summer before Woodlock, Healey presented expert opinion evidence that deactivating telematics represented an acceptable solution for automakers to temporarily comply with the law, which had been approved by voters by a margin of 75-25 in November 2020.
"The plaintiff Alliance for Automotive Innovation, however—purporting to speak for all of its OEM members—disputed that OEMs were capable of doing so … and argued that it is a 'practical impossibility' to do so only for vehicles sold in Massachusetts," Healey wrote in her 11-page motion seeking to reopen evidence, filed Friday afternoon.
In recent weeks, she said, her office has gathered evidence showing that Subaru has, indeed, deactivated telematics in its vehicles sold in Massachusetts to comply with the law. She asked Woodlock to reopen the trial evidence to introduce some new facts her office has gathered, which were not available when the trial concluded in July because the 2022 models were not yet on sale.
She wrote that the new evidence "is highly important and probative, because it demonstrates that a major OEM not only can immediately comply, but has complied, with both Section 3 and federal law—contrary to one of the Alliance's core contentions."
Healey said her office had been contacted by a Massachusetts resident who had bought a 2022 Subaru Outback from a North Reading dealership, and found that the StarLink telematics system had been disabled.
"He stated that he had been advised by the dealer that Subaru could not legally turn on StarLink due to the 'RTR law.'" Healey wrote in her motion. Her office then contacted 20 of the state's 22 authorized Subaru dealers, all of which confirmed that "StarLink could not be enabled for MY22 Subaru vehicles sold to customers in Massachusetts."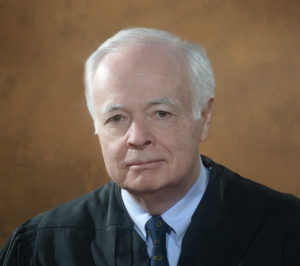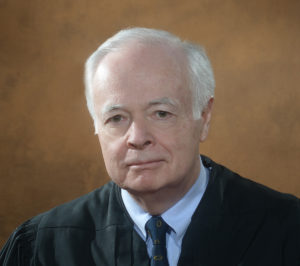 One dealer, Stateline Subaru, provided a June 2, 2021, memorandum from the executive vice president of SNE stating that, "to comply with the new Data Law, SOA has determined that it is no longer able to offer STARLINK Safety & Security subscriptions to Massachusetts residents beginning with model year 2022." The memorandum states that the policy "will enable SOA and, in turn, SNE to distribute model year 2022 vehicles for sale or lease in Massachusetts."
The dealers also told Healey's office that, as far as they knew, StarLink was still available on 2022 Subarus sold in other states.
Another dealer, Copeland Subaru, provided the AG with a document called "Telematics Data Law – FAQs." That document states that, "[a]s a direct result of the new Data Law, Subaru of America is no longer able to offer STARLINK Safety & Security services to MA residents starting with MY22 vehicles."
The document explains that the vehicle will be eligible to re-enroll in StarLink if the customer moves out of Massachusetts, and there is no longer any Massachusetts address associated with that vehicle in Subaru's system.
StarLink Safety & Security is a suite of wireless vehicle services that includes collision notification, remote ignition start, remote door lock/unlock, stolen vehicle location, enhanced roadside assistance, maintenance notification, vehicle health reports and diagnostic reports.
The dealers said that Subarus sold without an active StarLink system were safe to drive, using language such as "absolutely," "100%," and "one of the safest on the road," the filing states.
"Several dealers also emphasized that StarLink's absence 'doesn't change any of the safety features of the car at all' and 'doesn't disable any safety features or affect the drivability of the car,' and that the vehicle's safety and operation 'will be the same if you had [StarLink] or not," the filing states.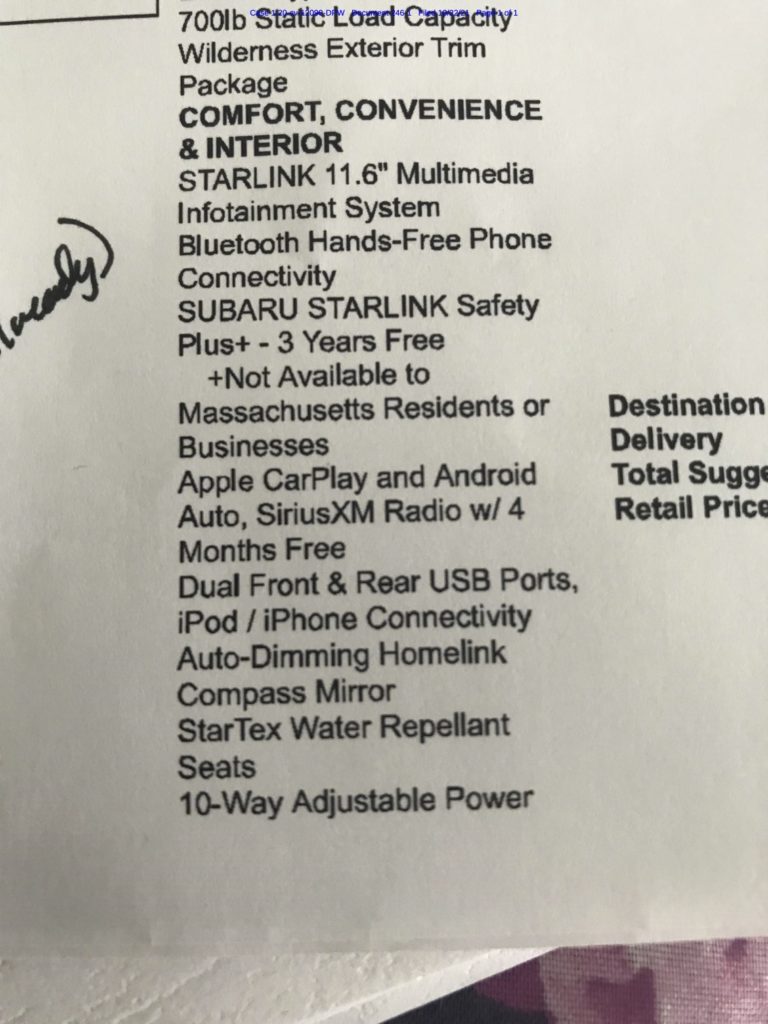 The evidence "confirms the Attorney General's position that telematics are not so integral to vehicles' functioning or safety that disabling them would force the OEM to leave the Massachusetts market altogether," as the AAI had contended, Healey said.
Though the trial has concluded, with evidence presented on June 14-16 and oral arguments heard on June 25 and July 21, Healey cited case law to argue that a district court may reopen the evidence before judgment has been entered.
She also argued that reopening the evidence would have "no more than a minimal delay" on the entry of judgment, because no further discovery of the facts is required. She said she is willing to extend her stipulation postponing her enforcement of the law.
In oral arguments in June, Woodlock expressed doubt that disabling telematics to comply with Section 3 of the law was in line with the voters' wishes. He suggested that the statute indicated the people wanted access to telematics, not its absence.
The AAI has argued that the new law would require OEMs to introduce cybersecurity risks to their vehicles, and that the 2022 model year time frame makes designing, testing and implementing meaningful countermeasures impossible.
Proponents said the measure, which augments the state's original Right to Repair law passed in 2012, guarantees that as technology advances, drivers can continue to get their cars repaired where they want.
Woodlock has said he would issue a ruling in the case no later than Nov. 2.
More information
Judge explores severability, preemption, OBD-II authorization in 'Right to Repair' proceedings
OEMs, Mass. AG file briefs ahead of closings in 'Right to Repair' trial
Mass. 'Right to Repair': Trade groups plan 'REPAIR Act'; OEMs turn to courts; CCC analyzes
Images
Featured image: The interface of Subaru's StarLink system in a 2020 Subaru Outback is shown. (Subaru)
Massachusetts Attorney General Maura Healey. (Provided by Healey's office)
U.S. Massachusetts District Court Douglas Woodlock. (Provided by U.S. Massachusetts District Court)
A portion of a window sticker for a 2022 Subaru Outback provided by a Massachusetts buyer to the attorney general. (Provided by the Massachusetts Attorney General's Office.)
Share This: