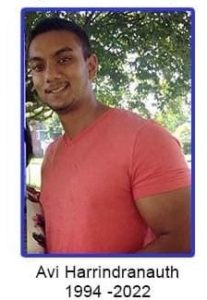 Many in the collision repair industry are mourning the tragic loss of 28-year-old North State Custom General Manager Avi Harrindranauth, who died in a car wreck on Feb. 12.
Harrindranauth was almost home when he hit a patch of black ice and wrecked, according to shop owner Greg Coccaro Jr. "He'll be severely missed," he said. "I'm really in a daze right now; just stunned."
Harrindranauth started spending time at the Bedford Hills, New York shop when he was a teenager because his father, Vijay, was working there as a mechanic. In 2015, he began working part-time in the office while he was going to college to get a business degree. Coccaro said he learned fast and within five years became the general manager with 40 employees working for him.
"He didn't think that he was going to be in a body shop, but he actually liked doing what we did," Coccaro said. "He really enjoyed doing ultra-high-end work – just basically annihilating the competition and fighting to stay off the DRP programs and to be independent."
Coccaro added that Harrindranauth was very good at what he did, had a great personality and work ethic, and was great with the shop's customers. Several customer testimonials on the shop's website commend Harrindranauth for his help. Coccaro said Harrindranauth is irreplaceable.
"He knew how to talk to the customers and he also knew how to put pressure on the insurance carriers, which is a rare thing," Coccaro said.
Harrindranauth was in charge of making sure all of North State's employees got their certifications and training as well as ensuring they had all the OEM tools they needed.
"He took it over for me, which took a huge amount of pressure off of me so I could do other endeavors in this place that I wanted to take care of," Coccaro said. "It's just a huge loss. I can't even put it into words right now. He was kind of like a younger brother to me. We worked hand-in-hand every single day. He knew the mission of this place – the mission my father had started, and he helped me take it to the next level."
Harrindranauth was all about customers' choice and doing things the right way. "The culture of my shop is everybody who works here wants to do their absolute best every single day and strives to do more," Coccaro said. "Avi was such a big part of that because he really enthusiastically wanted to one-up everything that we did. It was a lot of fun working with him."
In a post on North State Custom's website homepage, Coccaro wrote that the entire staff considered Harrindranauth "a great friend and co-worker as Avi was a part of our family."
"I have had the honor of working side by side with Avi since the loss of my father, Greg Coccaro, Sr. in 2016, whereas Avi stepped up to help run this company the way that would have made my father proud," Coccaro wrote.
Coccaro told Repairer Driven News that Harrindranauth also made his own father proud in everything that he did. "They had one of the tightest father-son relationships I ever saw. Every day they made it a point to say, 'I love you,' before they left and to hug each other even though they were going back to the same house."
Harrindranauth was to be married soon and was making plans to buy a house, Coccaro said.
North State Custom plans to do something in Harrindranauth's honor but, at this time, the details haven't been finalized.
The viewing and funeral services for Harrindranauth will be held on Feb. 18 from 4-9 p.m. at McHoul Funeral Home in Hopewell Junction. Another viewing, final rites, and crematory services will be held on Feb. 19 from 8 a.m. to 1 p.m. at the funeral home, followed by a procession to Wiltwyck Rural Cemetery in Kingston.
IMAGES:
Featured image: Avi Harrindranauth (Provided by North State Custom)
Share This: