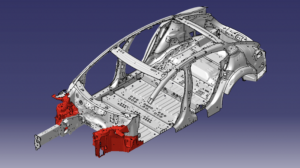 Twelve-month subscriptions to Tesla's online service and repair information, previously priced at $3,187.50, are now free, according to the OEM's signup page.
The service and repair information includes the digital service, parts, and body repair manuals; the tooling catalog and wiring diagrams; service bulletins, and labor codes and times.
Meanwhile, Tesla has raised the rates for subscriptions to its diagnostic software to $500 per month and $3,000 per year, from $333 and $2,000, respectively.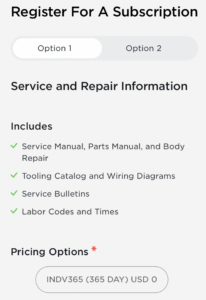 The move appears to have been made without any announcement or explanation by the OEM. Repairer Driven News reached out to Tesla for further details but did not receive a response before our publication deadline.
The manuals appear to be identical to those that Tesla makes available to its certified collision repair centers. Repairer Driven News compared pages from a free subscription to the same pages accessed by a certified shop and found no differences.
Structural parts remain restricted to members of Tesla's network, who can order them through epc.tesla.com.
One certified repairer told RDN that Tesla has not notified its network about opening up free subscriptions or making them available to the general public. Subscriptions are included in the cost of certification.
Repairers who have already paid for a year's subscription will want to keep in mind that they still need to account for that non-included cost when they bill their customers.
Anyone who registers for a subscription must agree to Tesla's privacy policy, and consent to "the collection, processing and transfer of your Personal Information by Tesla in accordance with and pursuant to Tesla's Privacy Statement. You further agree that the collection, processing and transfer of your Personal Information as contemplated herein is necessary to the performance of the contract between you and Tesla."
The full terms and conditions can be found here.
Images
Featured image: Model S, 2021-, shock tower assembly, front. (From Tesla service manual)
Share This: