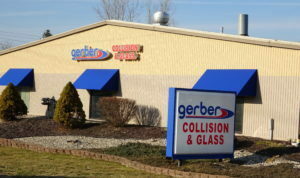 Boyd Group President and CEO Tim O'Day stressed on Wednesday during the company's Q2 2022 earnings call the importance of recruitment and retention of collision repairers as the industry struggles with a "tight" labor market while also grappling with more complex repairs, rising parts and materials costs, and supply chain disruption.
"It's still a very, very tight, competitve labor market so even as we're receiving price relief from our clients, we're still under cost pressure," O'Day said. "It's dependent both upon our success in the timing from getting increases from clients — kind of leveling out client pricing a little bit more — and when the wage pressure softens up… It's our belief that the industry needs to raise the bar on compensation for skilled labor to retain what we've got and to attract that labor from other industries because there's just not enough capacity right now in the industry and the U.S. to service even reduced levels of demand."
Raising compensation is only part of the solution while training is another factor, O'Day said. To address that, Boyd plans to increase the number of apprentices in its Technician Development Program to 400 by Q2 2023 from 200 at the beginning of this year. Boyd fills the program with trade school students and its own entry-level parts or porter employees.
"Thus far this year we've made progress from where we started the year," O'Day said, of the program. "We really reinitiated this program at the beginning of last year and it's an 18-month program. …Over the next year, we'll see more and more graduates come out of the program."
When asked if apprentices have to commit to spending a certain amount of time as a Boyd Group employee after graduation, O'Day said "while there are some ties," the company's "focus is not to capture them; it's to incent them and make sure they have a great career opportunity with our company."
"At the conclusion of the 18-month program, we actually have an additional training that they can go through that will allow them to continue to build their skills and even become mentors to other entry-level technicians," O'Day said.
Regarding financial highlights from Q2, O'Day provided the following:
Record sales of $612.8 million (up 37.8% compared to Q2 2021), adjusted EBITDA increased 24.2% to $72 million, and net earnings of $13.3 million compared to $10.5 million;
$73.4 million contribution to revenues from 111 new locations;
Same-store sales, excluding foreign exchange, increased by 22.3% as a result of pricing increases and high level of demand for services;
Gross profit margin increased by 35.3% to $277.5 million compared to 46.1%, which was "negatively impacted by reduced labor margins as well as a higher mix of hard sales in relation to labor;"
Continued increased wage costs to both recruit and retain staff;
Shortage of labor also resulted in a higher mix of parts sales; and
Operating expenses as a percentage of sales were constrained by technician capacity "due to a tight labor market."
"Demand for Boyd services continued to substantially exceed capacity in all U.S. markets while Canadian markets continued to experience recovery of demand for services as conditions began to normalize," O'Day said. "The ability to service demand continues to be constrained by market conditions. The path to achieving historical levels of performance requires additional labor capacity, pricing increases, and continued easing of supply chain pressure."
A Boyd Group news release also states six new locations were added during Q2 including three acquisitions, two startups, and one intake center. The company's debt, net of cash before lease liabilities, decreased from $414.4 million on Dec. 31, 2021 to $357.0 million on June 30.
Increased complexity of repairs that require more parts and labor were also discussed as current challenges. There may be light at the end of the tunnel for more quickly acquiring aftermarket parts in the fall, which Boyd Group shops use as a mechanism to keep costs down, O'Day said. However, over the last year, the company has shifted back to using OEM parts because most aftermarket parts are manufactured in Taiwan and haven't made it to the U.S. yet but a lot of those parts are "on the water" and headed to the U.S. now, he said.
Other ways O'Day said Boyd keeps repair costs down are through "good estimating processes and repairing what can be repaired."
The company is "very motivated to drive the repair costs down as low as we can get it while still performing a quality repair and having adequate returns for our shareholders," O'Day said.
Noting that CCC reported at the end of the first quarter that parts pricing was up about 8% year-over-year, O'Day said along with repair complexity and more parts per repair, repair severity is up and is driven by high used car prices, which "reduces total losses and has us repairing vehicles that in a more normal environment, might not have been repaired."
Executive Vice President and CFO Pat Pathipati added that Boyd's shops are bringing in more revenue from calibrations scanning, which is "important from a quality perspective as well."
When O'Day was asked how often Boyd talks to carriers about price increases and if they're asking for the same increases, he responded that labor rates and parts and materials increases vary among larger clients but discussions with carriers are ongoing and "very frequent." He added that Boyd is working on getting more consistent pricing market by market with continued constant discussion likely to occur for "a number of months."
"We've made good progress with many clients but have not achieved the level of pricing that will return our margins to historical levels," O'Day said. "…[W]e're experiencing pricing variability between clients, which in addition to receiving sufficient pricing overall, is a key area of focus in our ongoing pricing negotiations. The fact is a higher level of pricing is critical for our industry to attract and retain the skilled labor that's needed to meet even reduced levels of demand."
He later said smaller carriers have higher rates versus those offered by larger carriers so Boyd's focus is on major carriers that have "reasonable to substantial market share… to balance out pricing." The top 10 carriers in the U.S. have over 75% of the collision repair market, according to O'Day.
Regarding the recent merger of Service King with Crash Champions, O'Day said he doesn't see it impacting Boyd Group's growth strategy.
"Our growth strategy hasn't really changed other than maybe slowing down a little bit to focus on our core business over the last couple of quarters. I would imagine it will take some time for those two fairly large businesses to merge and put in place whatever common practices they need… but it doesn't really change our view. We still have a very small share of the U.S. collision repair market and I think there's ample opportunity to continue our growth strategy to accomplish our 2025 goal without regard to any impact of the Crash Champions/Service King merger."
The 2025 goal that he referenced is to double the size of the company compared to 2019 sales.
IMAGES
Featured image: A Gerber location in the Grand Rapids, Michigan area is shown. (John Huetter)
Share This: