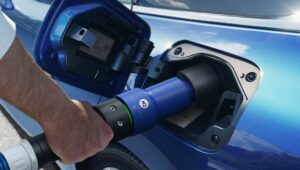 Toyota, Hyundai executives join call for California's investment in hydrogen fueling stations
By on
Announcements | Technology
The CEOs of Toyota North America and Hyundai North America are among the chief executives who have signed a letter calling on California Gov. Gavin Newsom to allocate $300 million in the state budget to fund the final construction of 1,000 hydrogen fueling stations statewide in the next decade.
The letter, delivered Thursday, is also signed by the leaders of the state's largest labor groups, as well as CEOs of some of the world's leading energy companies. It calls for immediate funding in the 2022-2023 state budget to support the buildout of 1,000 hydrogen fueling stations statewide, which will provide fueling access for 97% of disadvantaged communities and 94% of the geographic state.
"This is the dawn of an entirely new, clean and domestic power source made to serve the energy and transportation markets to achieve our shared goals," the letter states. "Funding to 'finish the launch' of the statewide fueling network is a low-risk, high-reward investment. At this still early stage in market development, the signal California sends on hydrogen will impact private investment decisions."
In addition to Tetsuo Ogawa of Toyota and Jose Munoz of Hyundai, the letter was signed by Joe Cruz, president, California State Council of Laborers; Tim Cremins, director, California-Nevada Conference of Operating Engineers; Andy Walz, president, Americas Fuels and Lubricants of Chevron; Keith Dunn, commodore, District Council of Iron Workers; Joel Ewanick, chairman and CEO, FirstElement Fuel; Dan Yankowski, president, Linde Gases, North America; Andrew Meredith, president, State Building and Construction Trades Council; and Gretchen Watkins, president, Shell USA.
In 2020, Newsom signed an executive order that requires all new cars and passenger trucks sold in California be zero-emission vehicles by 2035.
Supporters say that the development of a statewide network will create 2,280 to 3,720 hydrogen production and station construction jobs annually. By 2032, 12,010 to 13,460 permanent jobs will have been created in such professions as engineering, construction, installation, equipment maintenance and hydrogen testing.
Toyota and Hyundai both sell hydrogen fuel cell vehicles in the U.S., although sales have been largely limited to California, the only state with a significant hydrogen fueling infrastructure. So far in 2022, Toyota has sold 1,398 examples of its Mirai, a decrease of 15% from the same period last year, while Hyundai has sold 300 examples of its Nexo, an increase of 60%. The Honda Clarity, the first fuel cell vehicle offered in the U.S. market, was withdrawn after the 2021 model year.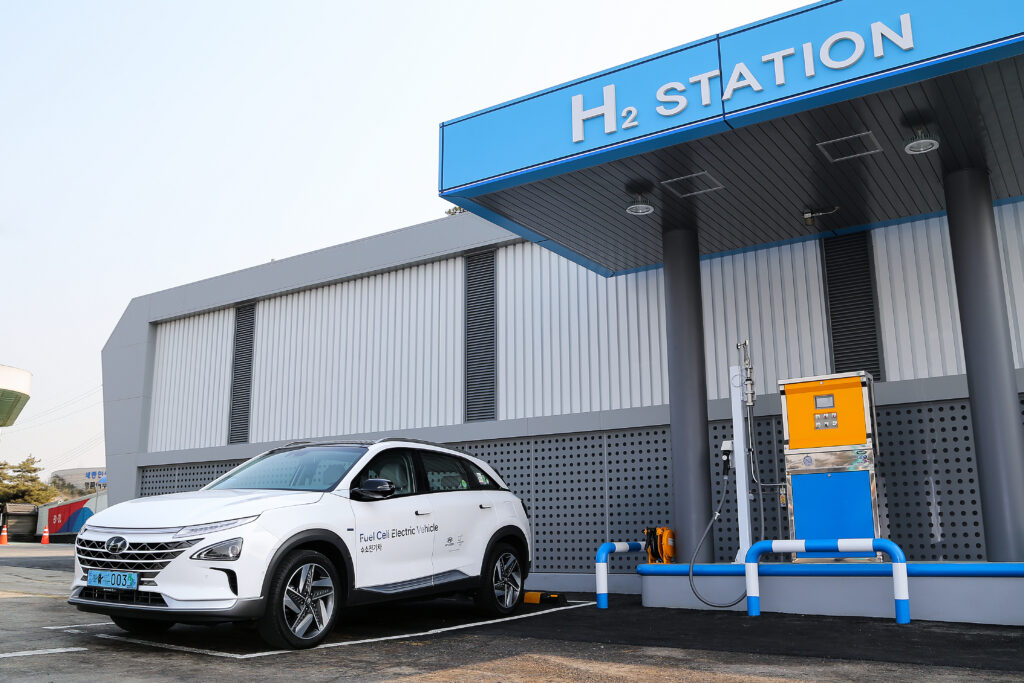 In a statement to Repairer Driven News, Toyota said it is actively involved in promoting hydrogen infrastructure in other states. "However, the scope of the commitment is much greater in California, so we expect that the sales of fuel cell electric vehicles to remain strongest in California in the immediate future," the OEM said.
Renault, which does not sell vehicles in the U.S., recently revealed an electric-hydrogen hybrid concept car fitted with a hydrogen engine, electric motor, battery, fuel cell, and a hydrogen tank, according to CNBC. The company said in a statement that the electric-hydrogen powertrain was "part of a longer-term vision, beyond 2030."
The California Hydrogen Coalition recently launched a digital and television advertising campaign designed to build support in the California legislature for the $300 million funding proposal. The coalition is also supporting Senate Bill 1329 filed by state Sen. Josh Newman (D-Orange County) to quadruple the number of hydrogen fueling stations in operation in the Golden State.
"In order for California to meet its aggressive goals on the transition away from internal combustion transportation, we'll need more than a one-size-fits-all approach," Newman said when he filed the bill in April. "Different types of drivers will need choices, and hydrogen cars and trucks will offer the best options for many Californians. By advancing hydrogen as a policy and infrastructure priority in California, SB 1329 will place our clean energy goals within reach."
The Fuel Cell and Hydrogen Energy Association (FCHEA), which represents the leading companies and organizations that are advancing "innovative, clean, safe, and reliable energy technologies," promotes fuel cell electric vehicles (FCEVs) as a complement to battery electric vehicles (BEVs).
"With fueling times similar to conventional gasoline or diesel vehicles, and with larger on-board energy storage capacity than BEVs, FCEVs are a natural complementary ZEV (zero emission vehicle) technology for the transport sector to transition to zero carbon," FCHEA said. "This makes light-duty and heavy-duty FCEVs a familiar and competitive mobility solution for customers who want the capability to refuel quickly, drive long distances, carry heavy loads, or have high uptime."
FCHEA is encouraging investment in building foundational hydrogen infrastructure, incentives to that investment, and an examination of codes, standards, and regulatory barriers that could effect development of "large-scale commercialization and a robust, reliable supply chain." It takes the position that "Directing capital to hydrogen is key to enabling its growth in the US."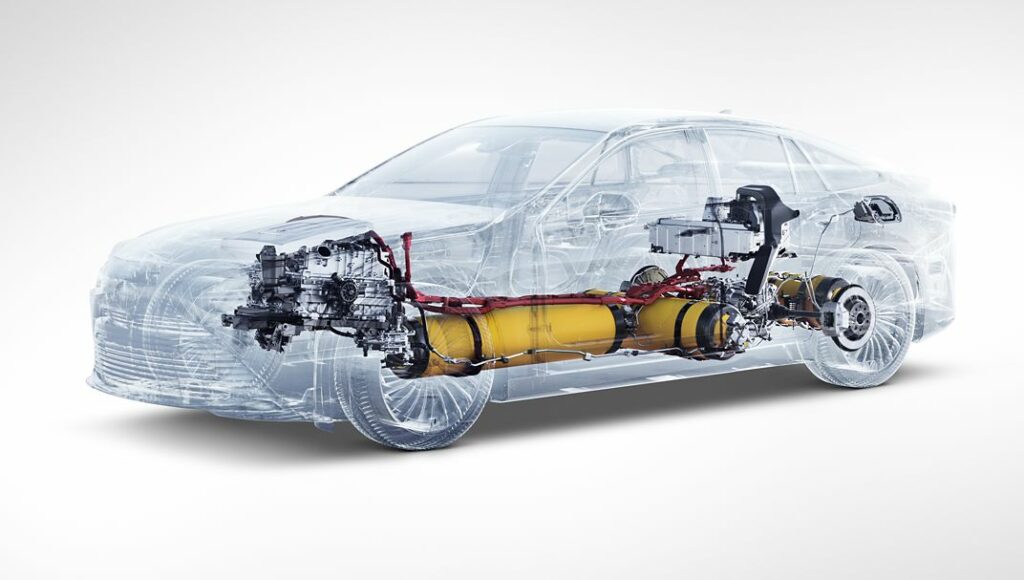 According to the "Road Map to a US Hydrogen Economy," developed by a coalition of major oil  and gas, power, automotive, fuel cell, and hydrogen companies, the US accounts for more than half of all the FCEVs on the road in the world.
There were about 500,000 plug-in electric vehicles in California at the end of 2021, but just 10,000 hydrogen-fueled electric vehicles, according to the publication Capitol Weekly.
Under an "ambitious scenario" that assumes "federal regulation and policies
to require emissions reduction across industries and across the country," the Road Map predicts that 7% of all light-duty vehicles could be FCEVs by 2030, and 41% by 2050. Under the "base scenario," those numbers would drop to 1% and 5%.
California is not alone in its interest in hydrogen technology. In March, Oklahoma Gov. Kevin Stitt touted on Twitter his state's partnership with Arkansas and Louisiana to "compete to establish a regional hub to develop and produce clean hydrogen."
"Oklahoma has been a pioneer in energy for over a century," he tweeted. "Developing hydrogen as fuel and manufacturing feedstock will keep us ahead of the curve. Our pipeline infrastructure and vast natural resources make us uniquely qualified to win this hub along with our partners. Now more than ever we need to embrace an "All of the Above" approach & work towards domestic energy independence. Big thanks to Sec. of Energy Ken Wagner for his leadership on hydrogen development in Oklahoma. I look forward to winning this hub!"
During Oklahoma's 2022 legislative session, legislators passed nine bills related to the production, use, and storage of hydrogen fuel, as well as incentives for the use of private and commercial zero-emissions vehicles.
More information
Oklahoma, California & automakers make push for hydrogen transportation, other zero emission options
Images
A Toyota Miraj fuel cell vehicle is refilled. (Provided by Toyota)
A Hyundai Nexo fuel cell vehicle at a hydrogen fueling station in California. (Provided by Hyundai)
A diagram shows the hydrogen fuel cell system of the Toyota Mirai. (Provided by Toyota)
Share This: