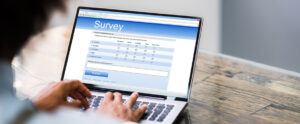 Chubb survey offers insights on attitudes of affluent consumers
By on
Insurance
A new Chubb survey provides insights on attitudes on insurance-related matters held by five generations of affluent and high-net-worth consumers.
The survey, titled "Selling across generations," examines attitudes about such issues as the use of agents and brokers, sources of information, the selection of an agent and an insurance company, and the trustworthiness of insurance advertising.
Included in the survey were representatives of the Silent Generation (born 1928-1945), baby boomers (1946-1964), Generation X (1965-1980), millennials (1981-1996), and Gen Z (1997-2012). All had annual household incomes of $200,000 or more.
Chubb said the research is intended to help support independent agents and brokers, providing information they can use "to tailor their engagement with each of these generations to build greater trust, connection and credibility."
One finding of the survey is that younger generations, Gen Z and millennials, are most likely to want their agent or broker to tell them what decisions to make. Older generations express more interest in understanding the information and thought process behind the recommendations they get from an agent. That's most pronounced among Generation X, with 56% strongly agreeing.
On average, just 15% of respondents in all five generations said they want to largely make their own decisions and rely on their agent only for paperwork. Conversely, no more than 4% of any generation agreed with the statement "I don't need an agent; I can handle everything myself."
When choosing an insurer, respondents said the ability to customize solutions that meet their needs was the most important attribute, followed by financial strength and customer service.
Forty percent of respondents said that "easy-to-use digital tools, platform, and mobile apps" were very important when choosing a carrier. That figure was highest among Gen Z (48%) and millennials (47%), compared to 33% for baby boomers and just 22% of the Silent Generation.
The results were similar for the ability to obtain instant quotes. Millennials (56%) and Gen Z (51%) put a high value on the service, compared to about 33% of the other generations surveyed.
"Social purposes and performance" are also of greater importance to the younger generations. More than half of Gen Z and millennials (52% and 56%, respectively) said they expect their insurance carrier to have corporate values and support social causes that align with their own values. That issue was less important to baby boomers (30%) and Generation X (37%). The result for the Silent Generation, 45%, was close to the average for all generations.
The top two sources of information about insurance across all five generations were agents and internet search engines (38% and 37%, respectively, on average). Ranked lower were family members, friends, and other influencers. Gen Z is the most likely to reach out to family members for insurance information, at 16%, while Generation X is most likely to ask a broker, at 47%.
Gen Z, millennials, and the Silent Generation are the most reliant on social media, at 13%, 11%, and 12%, respectively, while just 4% of baby boomers and 3% of Generation X turn to social media. The survey did not break down the social media by site.
The results were markedly different on the subject of choosing an insurance agent. There, the younger generations are most likely to read and rely on social media reviews when choosing an agent or broker to advise them, with 73% of millennials and 67% of Gen Z basing their choice of agent on such reviews.
A majority of the Silent Generation, too, said they rely on social media reviews, compared to 46% of Generation X, and 44% of baby boomers.
Of the various media used to advertise insurance, the respondents ranked print ads and radio commercials as the least trustworthy by far. Gen Z had the greatest trust in television commercials, at 9%, followed by Generation X and the Silent Generation (both 7%), Generation X (3%), and baby boomers (2%).
What respondents did trust were online client reviews and word of mouth. Members of Generation X were most likely to trust online reviews, at 35%, while baby boomers put the most trust in word of mouth, at 38%. On the other end of the scale, baby boomers were the least trusting of online client reviews (21%), and Gen Z of word of mouth (21%).
This is the first survey by Chubb that measures generational attitudes towards insurance-related decisions of affluent and high net worth consumers in the U.S. and Canada. The survey was conducted by Dynata, a global provider of first-party consumer and professional data.
The survey was fielded in the U.S. and Canada from June 1-15, 2022. The results are based on 1,151 completed interviews from those with annual household incomes of $200,000 or more.
More information
Images
Featured image by Andrey Popov/iStock
Share This: