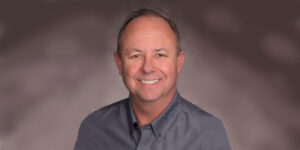 Repairify has announced plans to launch the Repairify Institute, a comprehensive technical training program for automotive professionals that will allow students to work at their own pace to achieve certifications or to expand their learning on several automotive topics.
The program, announced during the SEMA Show in Las Vegas, will use a course development process called adaptive learning, in which teaching is adjusted based on the learner's strengths and opportunities for improvement.
Also included will be a mentorship support program that tracks progress of learned new skills, and a "Proof of Skill" concept intended to make sure that every student can demonstrate mastery of the skills they've learned to perform safe and proper repairs.
The program will be provided via a combination of online e-learning, virtual classrooms, and an eventual six physical locations, known as Centers of Excellence, which will serve as examination and certification hubs for students. The first is to open in Richardson, Texas, in early 2023, Repairify said in its announcement.
"The Repairify Institute is the embodiment of the Repairify Mission to help automotive repair professionals in their quest to simplify complex repairs," Cris Hollingsworth, president of Repairify Global Holdings, Inc., said in a statement. "Not only are we enabling this mission with our patented technology, but we also are building curriculum and courses that help technicians achieve and maintain certification in their desired areas of expertise."
The creation of the Institute is being overseen by Chris Chesney, an automotive training and development veteran who became Repairify's vice president of training and organizational development in November 2021.
Chesney told Repairer Driven News that the adaptive learning process has been in existence for 20 to 25 years, but has not been used in the repair space because "it's hard, and it's expensive."
Rather than the traditional model of presenting information to a group of students and testing them on retained knowledge, Chesney said, adaptive learning does a dynamic assessment of each student's knowledge, "getting past what they know and learning what they don't know and remedying that."
"Adaptive learning requires us to build objectives to such a deep, micro level to ensure that we know that you have an understanding of that concept, theory or skill," he said. "We can't just say, 'describe voltage drop to me,' and ask two questions about that and know whether or not they can do it. We've got a drill down into the core theory of that and let them demonstrate that in the way of an answer to a question or a demonstration of skill."
In adaptive learning, "you find out what he knows or she knows, and find those gaps in knowledge through dynamic assessment, asking simple questions, probing questions. And when you find an area that they aren't quite solid in, stop and remediate. Serve up content — it could be video, a PowerPoint slide, it could be a document that they have to read…. And then once that's remediated, you keep going."
Developing the right "micro questions" or "micro objectives" that show where remediation is needed is central to the concept's success, Chesney said. "A traditional course that maybe has five objectives may have 200 micro objectives to cover the same thing. It's a whole different level of detail."
Chesney said the Institute will incorporate six academies. These will cover internal training for Repairfy's 400 certified technicians; product training; ADAS; advanced diagnostics; and sales and leadership, geared toward shop owners.
"Our idea there is that a lot of content is not as robust as we want to see," he said. "We're going to create content that aligns with our business model and make a more robust version of it, still meeting our standards.
"I-CAR is great. They're a wonderful organization. I support them 1,000%. And what I want to do is take their model and the appropriate content that we play in with our customers, elevate and align with that and create the adaptive version of those topics."
Chesney said Automotive Training Group (ATG), a leading technical training company recently acquired by Repairify, will add advanced mechanical training to the program offerings. Asked what certifications the Institute might offer, he replied, "The team is building those out. The low-handing fruit are things like ADAS."
He said Repairify is talking about sharing its training program with "strategic partners." Already, Repairify has an agreement with 3M to conduct training at the new facility that company is building in St. Paul, Minnesota, and is talking with I-CAR about sharing space in its new Chicagoland facility.
The remaining Centers of Excellence will probably be physically distributed around the country, to be within a four- or five-hour drive or short flight for most shop owners and technicians. Each will include a variety of spaces to optimize learning, including classrooms, spaces to proctor oral examinations and a shop space where students will demonstrate their abilities to perform their learned skills. They will also include retail ADAS calibration bays, to raise revenues that will offset some of the program's expense.
At the Centers for Excellence, students "can come into that facility and take, for example, two certifications that we serve up, and two certifications that 3M serves up, and a certification that Snap-On serves up, all in a week in that one location. That's the vision."
Building out the program "is a big, hairy, audacious goal," he said. He predicted that it will take at least 10 years to come to full fruition.
Chesney, who came out of a brief retirement to take the new role at Repairify, said he intends to stay long enough see the Richardson facility up and running. Beyond that, getting to the point where "we're deploying adaptive content, we're doing examinations and practical exams in all disciplines, that's going to take several years go get there. But I've got a team in place that gets the vision and has the skill set to be able to put it into action."
More information
Images
Featured image: Chris Chesney, Vice President of Training and Organizational Development for Repairify. (Provided by Repairify)
Share This: