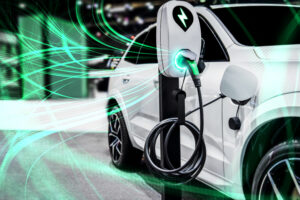 US states mandate EV use & plan to build up charging infrastructure
By on
Legal | Market Trends
Several states across the U.S. are ramping up efforts to boost electric vehicle (EV) use and Georgia, in particular, is working on building its charging infrastructure.
The Georgia Recorder reports that the Georgia Public Service Commission approved a plan in December for Georgia Power to spend $53 million over the next three years on its Make Ready Program, which helps make electric vehicle charging infrastructure more affordable for businesses. As part of a federal bipartisan infrastructure law passed in 2021, the state will also receive $135 million to develop its part of the national network.
A joint Georgia House and Senate Study Committee on the Electrification of Transportation recently released a 513-page document covering its discussions in several meetings as well as recommendations for legislative action. Of the several recommendations, the committee said  any electrification laws should take into consideration "the potential of future development in fuel sourcing for vehicles… [and] include all alternative fuel types, so that the state has a mechanism in place for collecting revenue on all fuel sources."
The committee also recommends that public safety officers and first responders "be adequately trained in handling motor vehicle accidents involving electric vehicles and training materials be created and distributed statewide" by the Public Safety Training Center.
As for how to charge the public for EV charging, the committee recommends convenience stores and other retailers charge by the kilowatt hour rather than by the time it takes to charge.
In other EV efforts in the state, the Georgia Department of Transportation plans to use federal funding to improve EV charging access in rural areas, according to the Georgia Recorder. A fast charging station will be built every 50 miles along U.S. 82 between Albany and Brunswick and along U.S. 441 between Dublin and Cornelia as part of the agency's plans.
Michigan is taking a different approach to EVs, looking at them as a revenue source to fund road repairs.
Fox 2 reports EV owners are paying a higher registration fee in the state but are savings hundreds by not having to pay the gas tax.
"I think it is important for us to have a sustainable revenue source because our roads and bridges have been underfunded for decades," Whitmer told the news station. "Most environmentalists that I talk to are very pragmatic people, and they understand if you're going to encourage people to transition to EV, we have to build up the infrastructure to support it."
All of the states on the West Coast have agreed to ban new gas-powered vehicles by 2035. Washington and Oregon recently enacted rules that require new vehicles to be mostly emission-free by 2035 and align with goals already in place in California, according to Green Car Reports.
Seventeen states have adopted all or part of California's low-emission and zero-emission vehicle regulations, as allowed under Section 177 of the Clean Air Act.
Colorado has taken up California's emissions rules but also introduced a plan to shift to EVs that doesn't include California's Advanced Clean Car II rules. The rules will "rapidly scale down light-duty passenger car, pickup truck and SUV emissions starting with the 2026 model year through 2035," according to the California Air Resources Board (CARB).
Images
Featured image credit: Blue Planet Studio/iStock
Share This: