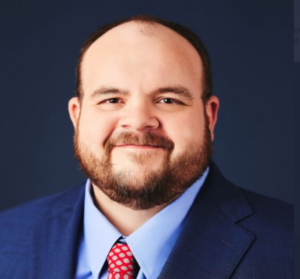 Florida Gov. Ron DeSantis has nominated the state's Gaming Control Commission vice president as the next commissioner of the Office of Insurance Regulation (OIR).
Michael Yaworsky, former OIR chief of staff, will remain in an interim role until his nomination is approved by the state's Financial Services Commission.
The appointment was met with enthusiasm among the state's insurance critics.
"He's the safe choice," former Florida state Sen. Jeff Brandes (R-St. Petersburg) told the Insurance Journal. "This way, they don't have to do a nationwide search. They don't have to try and explain the Florida insurance market. He already has some grasp of the market and what's going on."
Added Lisa Miller, former deputy Florida insurance commissioner:  "Mike understands how to engage all stakeholders. He is a master at communicating, making sure no details are left out of a conversation."
Yaworsky will take over for David Altmair, who
submitted his resignation
last December, a day after the state's legislature enacted a bill to address the state's property insurance crisis.
Altmaier gave no reasons for his resignation in his one-page letter to DeSantis, and did not say what he planned to do next.
Appointed in 2016, Altmaier been credited with playing a key role in the DeSantis administration's efforts to prop up the state's insurance industry, which has been wracked by losses from tropical storms. According to the Orlando Sentinel, at least a dozen carriers have left the state, stopped writing policies, or gone out of business, while 27 others are on an agency watch list.
Altmaier spoke fondly of Yaworsky in 2017 when announcing his appointment as the OIR's chief of staff.
"Mr. Yaworsky has a wide range of experience serving in state government positions both in Florida and Georgia," Altmaier said in a press release. "This public service background combined with his exceptional leadership abilities will be a tremendous asset to the Office. I look forward to his counsel and on working with him to implement strategies to bolster the administrative and operational functions of the Office."
Yaworksy is a lawyer who previously served as legal counsel to the Georgia Insurance and Safety Fire Commissioner and chief of staff at Florida's Department of Business and Professional Regulation.
According to its website, the IOR exists to provide a "stable and competitive" insurance market for customers.
Florida residents can visit the IOR's site to file a complaint or ask a question.
IMAGE:
Michael Yaworksy (Courtesy of the Florida Gaming Control and Commission)
Share This: