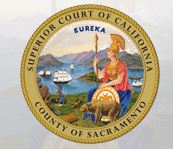 California court: Mercury can't pass $83M in ad costs to insurance customers
By on
Insurance | Legal
The Sacramento Superior Court ruled Friday that Mercury Insurance couldn't make customers cover the costs of $83 million in advertising, including a plug for itself in the Mercury Open, under California's Proposition 103.
The ruling, which was preliminary, also prevents Mercury from raising homeowner rates 8.8 percent and requires the company to cut rates by 5.4 percent, for an estimated $16 million savings, according to a Consumer Watchdog press release.
More RDN coverage

Insurance: Analyst: Google might get into car insurance-shopping business
Insurers argued that the ban on passing advertising to clients violated their First Amendment rights.
Though this case involved homeowner's insurance, it has an obvious implication for auto insurance in California: Customers presumably won't have to pay those advertising costs either.
However, insurers unable to raise premiums to recoup advertising costs and increase their profit margin in California might seek to obtain the money through some other means. This could lead to increasing scrutiny of repairs — meaning more time spent in administrative interactions — and pressure for even lower costs on parts and labor.
For more on marketing by insurers, see SNL's research on 2013 ad spending in this Insurance Journal report. According to Insurance Journal, GEICO was No. 1 in ad spending in 2013, with $1.175 billion for an ad-premium ratio of more than 6.3 percent. Nationwide and Progressive grew the most in terms of ad dollars, 13.8 and 13.2 percent, respectively, to $352.2 million and $595.4 million.
Mercury had challenged California Insurance Commissioner Dave Jones in the case and was supported by Allstate, Farmers, Liberty Mutual, Nationwide, Progressive and State Farm under their Personal Insurance Federation of California organization. Consumer Watchdog supported Jones in the case.
A copy of the ruling, provided by Consumer Watchdog ,can be seen here. Read more on Proposition 103 here.
Share This: