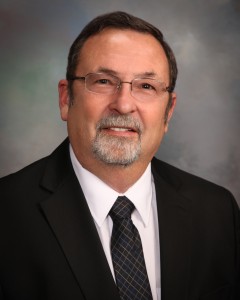 Miss. body shop insurance commissioner candidate: 'Somebody has to do something'
By on
Insurance | Legal
A Mississippi collision repairer turned insurance commissioner candidate has pledged to seek greater action and impartiality from the office.
John Mosley, owner of Clinton Body Shop and a plaintiff in a lawsuit accusing auto insurers of steering and price-fixing, has challenged incumbent Commissioner Mike Chaney — a fellow Republican — saying "somebody has to do something."
"You can only do so much with lawsuits," Mosley said.
No Democrats are running in the race, so the winner of the Aug. 4 primary will likely get the job. However, Reform Party candidate Johnny McLeod is also running and will be the Republican winner's opponent in the general election.
"I've already had a great response," Mosley, who formally announced his candidacy Wednesday, told Repairer Driven News on Tuesday. "… It's been real uplifting to see the interest by the public."
Mosley vowed he wouldn't take money from insurers, a vow Louisiana body shop owner Matt Parker has also made in his campaign against Insurance Commissioner Jim Donelon, according to an Associated Press report posted on KNOE and KNOE's own coverage. Mosley also said he'd seek legislation to block future candidates from doing so, similar to restrictions on those running for the Mississippi Public Service Commission.
Only directly regulated companies would be barred from donating, Mosley said, not parties indirectly affected by his office, such as hospitals, general contractors and body shops.
Chaney, whose 2014 campaign finance report indicates receipts from insurers — as well as auto industry businesses LKQ and Gulf States Toyota — has pointed out Mosley also has a financial tie to insurers.
"(Mosley) makes all of his money, just about, from insurance companies paying for repairs, repairs at his body shops," Chaney told WLBT in July 2014. "I would be careful, if I were him, about biting the hand that feeds him."
See the WLBT video here:
Chaney also stressed to WLBT that some activities are in the purview of the attorney general, and Mississippi Attorney General Democrat Jim Hood is in fact planning to sue insurers, according to an "Anderson Cooper 360" report.
But Mosley said that an attorney general lacks some of the insurance regulatory powers of an insurance commissioner, and so reform "has to start with the insurance commissioner."
Mosley said he wasn't worried about getting his message across to Republicans, who might be more inclined to support big businesses like insurers by default. His campaign would be grass-roots, he said.
"I'm counting on public support to help me achieve this, and I'm getting public support," he said.
Mosley said that his focus would be consumers, and so he was confident he could weigh insurance issues fairly despite his 35 years as a collision repairers.
"I'm not an adversary" seeking to close down insurers.  "…Any decision I make is going to be based on what's good for the people"
For example, he said he supported a program of licensing and training for collision repairers as well as appraisers and adjustors.
Despite 35 years concentrating on auto insurance by the nature of collision repair, Mosley was also confident he could handle regulating other forms of underwriting — home, life, etc.
As commissioner, "you have to be able to attain that knowledge," he said.
He said he'd also make sure to hire smart staffers knowledgeable in those areas to supplement his knowledge, though  "the buck stops with you."
That philosophy of getting good people also has reassured him that his body shop will endure during his campaign-trail absences, though "I can't tell you that it doesn't concern me."
Other business
Besides talking politics, Mosley also discussed other recent developments concerning his shop Tuesday.
Lawsuit: Mosley said he wasn't concerned about the Friday setback to his auto insurance lawsuit, when a Florida judge dismissed the case but left open an opportunity to refile most of the complaints by March 20."I'm leaving that up to the attorneys," he said. "… In the beginning, we're going to see some of that."
"Anderson Cooper": Mosley and Parker were also featured on national television during the controversial "Anderson Cooper 360" auto insurance report mentioned above.However, Mosley said life after "AC360" has "been uneventful," though some people in his shop have mentioned it."I might have been on there for a 10th of a second," he said.He also noted that it was "absolutely untrue" he was trying to attack another body shop; he was just discussing a repair, and CNN did the rest.
Watch Mosley on "Anderson Cooper 360" here:
Share This: