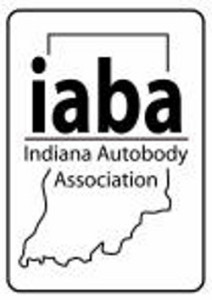 Indiana Auto Body Association director discusses lawsuit against car insurers
By on
Insurance | Legal
A judge has recommended a lawsuit against auto insurers by collision repairers and the Indiana Auto Body Association be dismissed but gave them the chance to refile it, and the association's director was unfazed by the idea.
Director Tony Passwater hadn't heard of the new Indiana recommendation for Indiana Auto Body Association et al v. State Farm et al, but he said a similar ruling on a Florida case bundled with his group's didn't mean failure for the Sunshine State lawsuit.
"There's a lot of misunderstanding about what's going on there," he said.
The Middle District of Florida is hearing those and states' cases in a multi-district litigation because the details are so similar. A key indicator of all the cases is the success or failure of the Florida case A&E Body Shop Inc. et al v. 21st Century Centennial Insurance Company et al.
He said the Florida lawsuit, being handled by the same attorneys as his own, encompasses just about all the issues between collision repairers and insurers for the past 25 years, and so there's a lot to convey.
"I'm not sure that any attorney team had ever looked at the scope of all these things that are going on," Passwater said.
At this point, it can be just jockeying for position, Passwater indicated of the Florida case. The plaintiffs don't want to tip their hand with too many specifics. Insurers motion to dismiss in what is typically "just always the first step of defense" in a case, he said.
And so, as is happening in Florida, you refile with a lot more specifics.
"I just hope this judge is receptive enough to listen to what's really going on," Passwater said.
Passwater also discussed the anomaly of a collision repair trade group bringing a lawsuit, compared to other states in which the plaintiffs are auto body shops.
In Indiana, he said legal precedent lets an organization bring a lawsuit on behalf of industry members in the state. He said Indiana collision repairers supported the case but either wouldn't or couldn't join in because of fear of retaliation or other factors, and so his group stepped in to do so.
As for the Indiana case, Florida Magistrate Judge Thomas Smith in late February agreed with the insurers on dismissing the five counts in the case. The dismissals were done "without prejudice," which allows the shops to refile the lawsuits.
Middle District of Florida Judge Gregory Presnell has yet to rule on Smith's report or on one for two similar Louisiana cases. He has agreed with Smith in a Mississippi case's ruling.
Though Indiana Auto Body Association is being heard in Florida, the ultimate decisions will rely on Indiana law whenever different from Florida law.
A closer look at Smith's rationale for dismissing the allegations that can be raised again indicates possible avenues the shops can take in a new complaint. Here they are:
Count I: Quantum meruit
The states each seem to handle the concept of quantum meruit differently. In general, it refers to receiving a good or service you haven't paid for for someone and is similar — or identical, depending on who you ask — to the legal concept of unjust enrichment. For example, Florida says both sueable offenses are the same, while Mississippi treats quantum meruit as a subcategory of unjust enrichment that requires some kind of contract (real or implied).
In Indiana, you can't sue someone for quantum meruit if you have a real contract with them — only an implied one — and you must expect payment.
Despite the shops saying they don't have contracts with the insurers, Smith read the references to direct repair programs in the lawsuit to imply that at least some of them do.
It sounds like breaking it down to which shops have DRPs with specific defendants would help. Greater clarification might also help — perhaps there's an stronger argument that while a DRP shop has a contract, they're giving some unpaid benefits through labor like prime and block that are by necessity done but not paid out in a claim.
Smith also felt that since the shops themselves pointed out that insurers had refused to pay for certain items, the repairers couldn't have had the legal expectation of payment required under quantum meruit. See our discussion of the Mississippi case for more on this paradoxical point.
Count II: Tortious interference with contract
The allegation of tortious interference with a contract is a new one, not having been raised by Florida, Lousiana or Mississippi collision repairers or having been addressed by our other coverage. It refers to sticking your nose into someone else's business and causing them to violate the terms of a contract with another party.
This one needs more detail, according to the Smith, which felt the collision repairers hadn't shown that "any Defendant caused any insured or claimant to fail to perform a contractual duty owed to any Plaintiff." On top of that, "Plaintiffs only generally allege the existence of contracts between themselves and Defendants' insureds."
Count III: Tortious interference with business relationship
The states handle tortious interference with a business relationship differently. Florida says the other party has to be your specific customer; Mississippi allows that it can be a more general interference. Smith thinks it's probably closer to Florida in Indiana.
"While Indiana courts have not directly considered whether a cause of action for tortious interference lies for interference
in a plaintiff's relationship with 'its customer base,'" Smith wrote, citing another case. "I am fairly confident they would not."
Counts IV and V: Antitrust
The arguments of Sherman Antitrust Act violations in Indiana Auto Body are the same as in A&E, and so Smith recommended dismissing the counts for the same reasons. Find out more about that here.
Not included
One of the sticking points dismissed "with prejudice" — meaning no chance for it to come back — is quasi-estoppel, which means you can't hold yourself to a double standard in how you deal with people. This wasn't raised in the Indiana case.
What's next
It's unclear when Presnell would rule on the recommendations. There was about a month between Smith's suggestions and the ruling in the Mississippi case.
Featured image: The Indiana Autobody Association logo. (Provided by Indiana Autobody Association)
Share This: