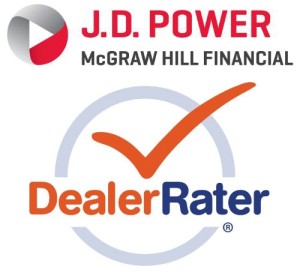 A customer's satisfaction with an auto dealership's service and repair department directly affects sales, a J.D. Power and DealerRater analysis found.
The results of the March Consumer Pulse study announced Tuesday should be both flattering and an hint of job security for the collision repair technicians and managers working at a dealership. It also gives an objective value for a collision repair offering that can't be easily measured: customer service.
DealerRater found that 40 percent of consumers thought that service reputation was "significantly" important in picking a dealership to buy a car.
"Considering how competitive the market is, and the tight profit margins that dealers are fighting, strengthening online reputation to maximize sales opportunities is becoming a critical business objective for new-vehicle dealers," DealerRater CEO Gary Tucker said in a statement.
More RDN service coverage

Consumer Reports: Customers happy with shops, like indies more than dealerships

Globe: Video of repairs needed can be huge for auto shops, customers

Automotive News article on marketing to Latinos good advice for auto body shops
Indirectly, customers pleased with the service department are more likely to leave a good review — which would obviously be very solid word-of-mouth and digital advertising for the dealership as a whole. Not only that, it contradicts the seeming common-sense perception that only unhappy customers post reviews.
Those rating the customer service department in the top 10 percent (scores of 901-1,000) write more reviews than those who'd give the dealership a B or an "indifferent" C (750-900 scores), the release said.
"Among the 37 percent of highly satisfied customers, 4.3 percent indicate that they posted an online review of their experience," J.D. Power wrote in the release. "In contrast, less than 3 percent of service customers who are either merely satisfied or indifferent posted an online review."
And not surprisingly, 91 percent of customers who liked the service department gave positive reviews; the simply satisfied or "indifferent" customers gave a thumbs-up 90 percent of the time.
J.D. Power also gave suggestions for what aspects of service are the most important — a lesson that free-standing auto body shops should take to heart as well as dealerships.
Service adviser who focuses on the customer. (73 points)
Useful advice for customer. (55 points)
Fixing the vehicle correctly in one take. (53 points — it's amazing this wasn't No. 1!)
Talking to a service adviser within 2 minutes (45 points)
Having the vehicle ready when promised (41 points — again, it's amazing this wasn't No. 2.)
(The "points" added appear to relate to the overall 1,000 score.)
J.D. Power also found that the 2-minute access and being realistic with a customer about when a car will be finished could use work in general among dealerships. More than a quarter of the time, customers are left waiting more than two minutes to be served, and clients are left without a realistic repair ETA 23 percent of the time.
On the positive side, dealership technicians successfully fix the car in one shot 93 percent of the time, and advisers are attentive to customer needs 92 percent of the time, J.D. Power found.
More information:
Share This: