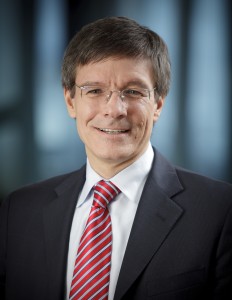 Following GEICO's announcement that it would raise premiums to maintain profitability, Allstate said Wednesday it'd already done that, increasing rates at a higher percentage in April alone than it did in January-March.
So that's two of the insurance Big 4 saying that it's OK to raise rates when expenses change. Next time an Allstate representative tries to give you grief about not eating the "cost of doing business," tell them their CEO said it was OK.
"We are reacting to what is normal in any marketplace and any business, which is as you have your costs go up, you work to make sure that you're maintaining the returns where you want it be," CEO Tom Wilson said on an investor conference call Tuesday morning following the earnings release Monday evening.
The webcast gave the impression that even higher premiums– particularly on "captive" policyholders — weren't out of the question, though it was more often suggested that the rate increases were planned anyway, and Allstate just moved them earlier in the year.
However, while premium increases and cuts in Esurance ad spending — sorry, John Krasinski — seemed to be among the larger steps Allstate had taken (and might continue), stricter underwriting attention was also mentioned. That could mean more haggling with the insurers over repairs at your shop.
Continue to check RDN for updates.
Featured image: Allstate CEO Thomas Wilson. (Provided by Allstate)
Share This: