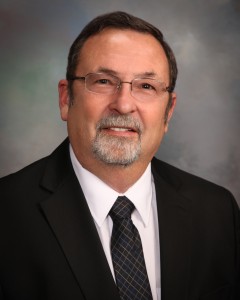 A poll released by Republican challenger John Mosley shows the collision repairer slightly ahead of GOP incumbent Mike Chaney in the Mississippi insurance commissioner's primary — despite the latter's well-funded campaign and name recognition.
"I was real pleased," Mosley said Monday, that for someone "pretty much unknown in the political arena that I'm getting that good of a response."
Mosley, owner of Clinton Body Shop and a plaintiff in a lawsuit accusing auto insurers of steering and price-fixing, described a more or less grass-roots campaign with a shoe-leather push.
"I'm running my campaign, my wife's helping me a lot," he said.  "… I'm out every day, meeting people, talking to them."
Chaney could not be reached for comment.
Campaign finance
Mosley had collected about $46,250 as of early May, the majority of which was self-funded, and had $20,674 in the bank. That's less than a tenth of the $338,089 Chaney had on hand and below the $116,425 Chaney'd raised during the reporting period — including thousands from insurers such as GEICO.
"There's one big insurance company after another on there," Mosley said.
Chaney's insurance contributions came despite telling the Mississippi Business Journal in March, "We don't take money from big insurance companies. … if I see where I have to regulate somebody who has given me money, I'll refuse it."
He also told the newspaper he would prosecute anyone whose donation was meant to curry favor.
Mosley has said he won't take donations from insurance companies. He has accepted some $1,000 donations from auto body shops, and he said in response to a Facebook question that he will accept donations from trial lawyers.
Mosley also gave Repairer Driven News a letter that he said was from Chaney to insurance agents asking for $200 donations.
Despite the disparity in war chests, Chaney's campaign was vulnerable, according to the three-question poll in early May. About 100,000 Mississippians were polled with robo-calls, Mosley said.
Name recognition
Its first question found that 32.2 percent of about 1,600 initial respondents knew Chaney had the insurance commissioner job, 56.8 percent didn't know who held the office, and 9.1 percent incorrectly identified what appear to be fictional names included in the poll.
"My opponent's had eight years to build a legacy," Mosley observed. "… I can't tell you anything he's done for Mississippi."
Mosley said that his efforts were starting to pay off with a little recognition for the unknown challenger, such as people approaching him and saying, "A friend of mine told me about you."
"I am starting to get good name recognition," he said.
Chaney and health care
From there, the poll asked about the flashpoint issue of the Affordable Care Act: "If you knew Commissioner Mike Chaney supported the expansion of Obamacare in Mississippi, how would this impact your likeliness to vote for him?"
About 43 percent of the nearly 1,500 polled here said they absolutely wouldn't vote for Chaney, and another 12.5 percent said they probably wouldn't back him. About 19.4 percent were unsure, and 22.1 percent said they would vote for Chaney anyway. The poll dropped off in total participants because those contacted could hang up at any time.
It seems kind of odd that a "probably would" option wasn't thrown in there to balance out the two negative answers available. But regardless, the crucial statistic is this: 55.5 percent of voters have already said they wouldn't or likely wouldn't support Chaney because of the Obamacare issue.
The actual story of Chaney and the health care law might be more complicated than the question implies, but this is the first time he's had to face the voters on it.
Chaney had been working on a Mississippi health exchange based on Republican Gov. Mitt Romney's Massachusetts example with Republican Gov. Haley Barbour before Democratic President Barack Obama was even elected, according to a in-depth account by Kaiser Health News. However, the effort failed spectacularly in 2013 following a feud with Republican Gov. Phil Bryant over whether to submit a state-run health exchange and years of growing conservative anger at the health care law.
"I think he should have been working with the governor," Mosley said. "… He fought our governor on Obamacare."
The federal government later was tapped to create the Mississippi individual exchange while Chaney worked on a small-business one, according to Politico.
"I think [the health law] was poorly written," Chaney told Politico in 2013, "but it is the law whether I like it or not, and my job is to enforce the law."
Asked about this history, Mosley said he would have looked to see what options the state had regarding the health care law and search for a better solution than the "bad idea" provided by the federal government.
Challenger winning?
Chaney seems to be facing an uphill battle in a primary full of Republicans who hate the health care law (and typically, the extremes of both parties have better primary turnouts than the center) if Mosley can continue to tie the incumbent to Obama. After all, Chaney was supporting a health care law similar to the Affordable Care Act before Obama was.
The poll asks whom voters would pick on Aug. 4. Mosley wins, 26.2 percent to 23.3 percent, with another 48.9 percent unsure. It's unclear what the margin of error was; "I know it's very small," Mosley said, but he didn't have the specific number.
"My message is resonating with people," Mosley said. He said he found that Mississippi service providers — not just body shop owners — were "fed up" with how all aspects of insurance are being handled in Mississsippi.
"I'm going to keep doing what I've been doing," he said. "… People are definitely appreciating the fact that I am out here talking on the street."
More information:
"Challenger's poll shows Mosley leading Chaney in insurance commissioner race"
Gulfport Sun Herald, May 15, 2015
"Hood asks U.S. for probe of 'steering' of customers by insurers"
Mississippi Business Journal, March 19, 2015
Share This: