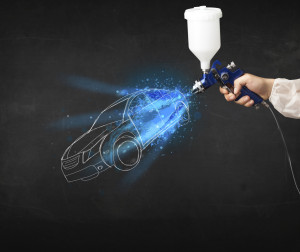 Direct repair program shops were more likely to be compensated for "not-included procedures" by the insurer than unaffiliated ones, an extensive new study found.
The survey by Collision Advice and Crash Network asked 980 shops how often they were reimbursed for 26 "not-included" procedures.
The full survey results released Wednesday were only available to paying customers and study participants. However, the authors offered a few highlights to Repairer Driven News besides the data about engine compartment masking included in a news release.
Most intriguing was the breakdown of DRP versus non-DRP shops getting reimbursed for doing the work — if they asked insurers to pay up. At least half of the DRP shops who asked their insurers to pay them for second-color setup reported being paid "always" or "most of the time," compared to the 40 percent range for non-DRP shops. (And the odds of non-DRP shops "always" getting paid fell for all the major insurers discussed.)
That trend of DRP shops more likely to be paid stood for roughly 75-80 percent of the 26 procedures studied, according to Collision Advice owner Mike Anderson.
"I was blown away," Anderson said. He indicated he thought the opposite would be true — DRP shops would come in cheaper to save their partner insurer money on the repair.
One insurer bucked that trend. GEICO was less likely to pay a DRP shop for second color setup, and Anderson said that practice generally stood for the other 25 variables studied. (It is worth noting that only 51 shops responded to the GEICO second-color DRP question compared to 10 times that number of non-DRP shops.)
Also notable: Between 26 percent and 43 percent of DRP and non-DRP shops combined didn't even ask to be repaid for doing second-color setup. This was similar to what was reported earlier for engine compartment masking.
The moral: Ask.
Anderson said that anecdotally, the failure to invoice the 26 operations wasn't because battling with insurers had left the collision repairers too discouraged to try to bill for them. Rather, it seemed to indicate a need for better estimator education. Shops seemed to realize "I'm not charging for this" or note "I didn't even think about it," according to Anderson.
Collision Advice put the 62-page report up for sale here, and it is seeking respondents for a similar July survey about structural and mechanical repairs.
Featured image: Direct repair program shops were more likely to be compensated for "not-included procedures," including refinishing steps, by the insurer than unaffiliated ones, an extensive new study found. (ra2studio/iStock/Thinkstock)
Share This: